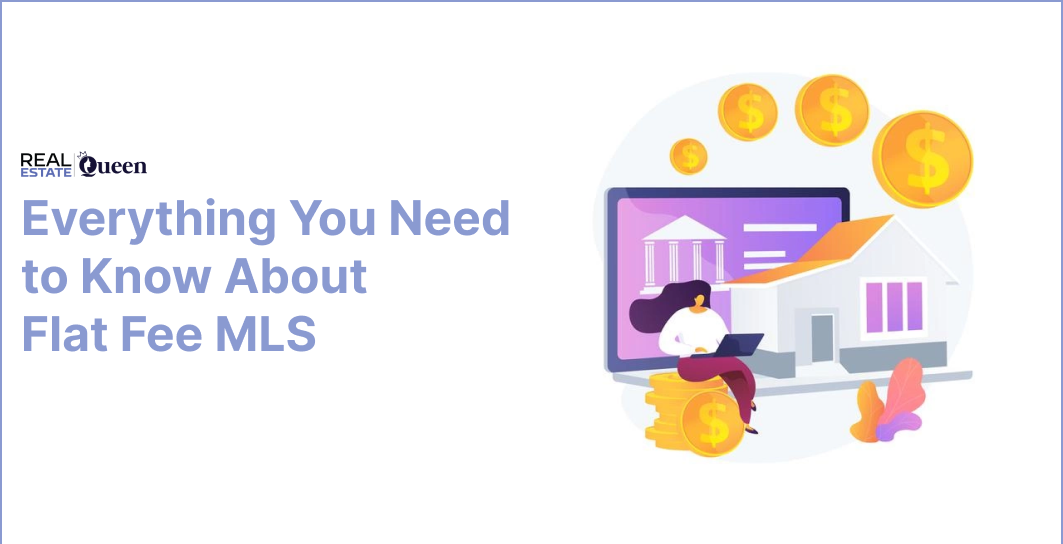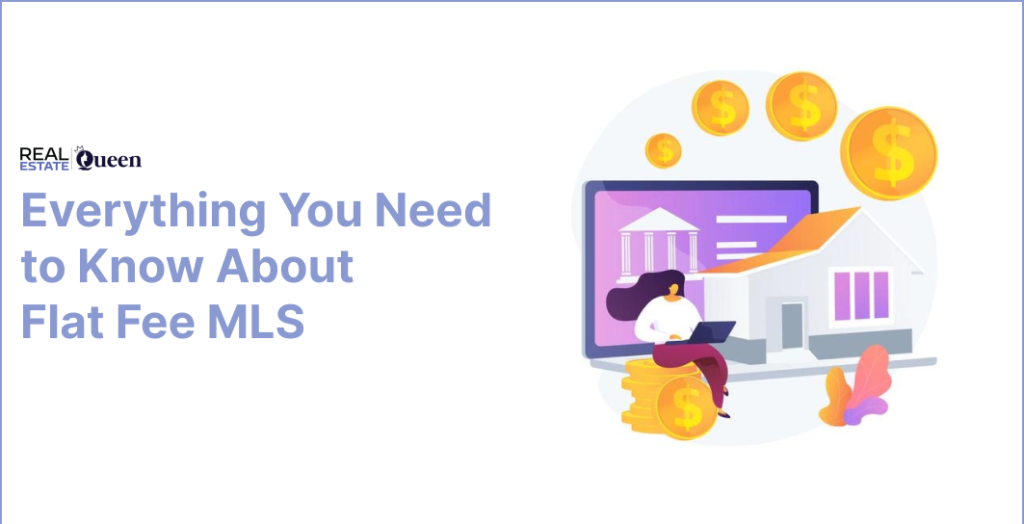 You might be intimidated by the high expense of commission fees while trying to sell your house. Some people could decide to sell their home alone, without the assistance of a real estate agent, to avoid paying such excessive costs.
What is the finest flat cost MLS listing service, you may be wondering?
Flat Fee MLS listing companies can put your home on the multiple listing service (MLS). The MLS is the primary database of properties for sale utilized by realtors and real estate agents.
List on Your Local MLS in Less Than 24 Hours!
1. What is Flat Fee MLS?
The MLS or Multiple Listing Service is an online database or marketplace of houses available for sale. Only state-licensed real estate agents and affiliate professionals have access to the MLS.
However, if you go through typical real estate companies to sell a house, you have to pay high commission fees.
On the other hand, a Flat Fee MLS listing service is an MLS entry-only service that lists your home on the local MLS for a pre-set amount through a flat rate realtor.
» How to List on MLS: All You Need to Know

2. How Does Flat Fee MLS Listing Work?
Once you decide to list your home on the MLS through a Flat Fee MLS Listing service, you get to choose one of the packages offered by them.
After receiving all the required details of your house, the fixed fee listing agent will make your listing live on the MLS and other real estate websites.
Subsequently, the buyer agents can view your property on the MLS and recommend it to prospective buyers.
💡 Explore More: Check out America's Best For Sale By Owner Websites
3. Benefits of Flat Rate MLS Listing Service
Pay less in commission: By listing your home on MLS for flat fee, you skip paying a seller's agent commission of 2.5% – 3%. With a flat fee service, you'll typically pay only a few hundred dollars.
Maximum Exposure: Your MLS listing get syndicated to Zillow, Trulia, Realtor.com, Redfin, and hundreds of other websites.
Market to Buyer Agents: The MLS provides a lot of exposure to your property as buyer agents can directly view your property. According to reports, 75% of home sales involve buyer agents. MLS is the most efficient way to market to buyer agents.
Sell Faster: As of January 2022, 79% of houses were on the market for less than a month before they were sold. Houses listed on the MLS sell faster.
Get Cash Offers: Almost all cash buyers scour the MLS for properties. This includes iBuyers, investors, and home flippers. Your home has a chance to attract a cash buyer.
4. Are Flat Fee Listings Worth It?
Yes. 88% of buyers purchase a property through a buyer's agent. Therefore, these agents are vital in getting you top dollar for your property. If you do not list your house on the MLS, you are turning your back on 88% of customers already.
The savings offered by flat rate MLS listing services are their main advantage. You spend a small amount and avoid paying the listing agent's commission of 3% when using a flat cost service. You would pay a significant 6% real estate commission in the case of conventional real estate.
5. Is Flat Fee MLS Legal?
Yes, listing your home on the MLS for flat fee is legal.
In fact, the DOJ of America recently updated their bulletin highlighting the benefits of Flat Fee MLS for For Sale By Owner.
However, as a seller you need to take care of all the mandatory disclosures and paperwork to avoid legal problems in the future.
6. How Much Does it Cost to List Your Home on MLS for a Flat Fee?
It depends on whether you're working with a full-service or a flat fee listing.

A full-service agent generally charges you around 2%-3% commission. On the other hand, you can potentially save a lot by using a Flat Fee MLS listing service.
The following costs are associated with a Flat Fee listing:
Upfront Flat Fee: This is the amount you'll pay to get listed. Typically it is between $300 to $500.
Fees at Closing: Most Flat Fee listing services will not charge any additional fee unless you are in a minimum service state.
Hidden Charges: Many unscrupulous brokers will reel you in with a $99 listing. Beware – that's just the start. You'll be paying $500+ in hidden fees. A $50-yard sign will cost you to for $135. Some brokers may demand extra charges at closing when it would be too late to do anything.
» Closing Costs for Sellers: Know How to Lower Your Closing Costs.
7. What are America's Best Flat Fee MLS Services?
Several companies sprung up to help home sellers save their money. The following table compares America's best flat fee MLS listing services
| Criteria | Houzeo.com | Congress Realty | FSBO.com | Fizber.com | Homecoin |
| --- | --- | --- | --- | --- | --- |
| Price | $329 | $399 | $399 | $395 | $95 |
| Hidden Fees | None | None | ⚠️$150 | ⚠️$150 | ⚠️$450- $2,999 |
| 5-Star Reviews | ✅ | ✅ | ❌ | ❌ | ❌ |
| 100% Online | ✅ | ❌ | ❌ | ❌ | ❌ |
| Mobile App | ✅ | ❌ | ❌ | ❌ | ❌ |
| Offers Directly to You | ✅ | ❌ | ❌ | ❌ | ❌ |
| Expedited Listing | ✅ | ❌ | ❌ | ❌ | ❌ |
| Fast Changes | ✅ | ✅ | ❌ | ❌ | ❌ |
8. What are the Best Flat Fee MLS Services Near Me?
We've compiled a list of the best flat rate MLS services available in each state. All you have to do is click, compare and choose!
| Region | States |
| --- | --- |
| Northeast | Flat Fee MLS Connecticut, Flat Fee MLS Maine, Flat Fee MLS Massachusetts, Flat Fee MLS New Hampshire, Flat Fee MLS New Jersey, Flat Fee MLS New York, Flat Fee MLS Pennsylvania, Flat Fee MLS Rhode Island, Flat Fee MLS Vermont |
| Midwest | Flat Fee MLS Illinois, Flat Fee MLS Indiana, Flat Fee MLS Iowa, Flat Fee MLS Kansas, Flat Fee MLS Michigan, Flat Fee MLS Minnesota, Flat Fee MLS Missouri, Flat Fee MLS Nebraska, Flat Fee MLS North Dakota, Flat Fee MLS Ohio, Flat Fee MLS South Dakota, Flat Fee MLS Wisconsin |
| South | Flat Fee MLS Alabama, Flat Fee MLS Arkansas, Flat Fee MLS Delaware, Flat Fee MLS Florida, Flat Fee MLS Georgia, Flat Fee MLS Kentucky, Flat Fee MLS Louisiana, Flat Fee MLS Maryland, Flat Fee MLS Mississippi, Flat Fee MLS North Carolina, Flat Fee MLS Oklahoma, Flat Fee MLS South Carolina, Flat Fee MLS Tennessee, Flat Fee MLS Texas, Flat Fee MLS Virginia, Flat Fee MLS D.C., Flat Fee MLS West Virginia |
| West | Flat Fee MLS Alaska, Flat Fee MLS Arizona, Flat Fee MLS California, Flat Fee MLS Colorado, Flat Fee MLS Hawaii, Flat Fee MLS Idaho, Flat Fee MLS Montana, Flat Fee MLS Nevada, Flat Fee MLS New Mexico, Flat Fee MLS Oregon, Flat Fee MLS Utah, Flat Fee MLS Washington, Flat Fee MLS Wyoming |
🔍 Explore More: Check out these stellar Houzeo reviews to learn why it is one of the best For Sale By Owner websites.
Related Keywords: buyer closing costs, flat fee listing, flat fee realtors, flat fee mls reviews, flat fee real estate, flat rate realtors, flat fee brokers, mls listing without realtor, flat fee real estate agents, list on mls without realtor, flat fee real estate brokers, mls flat fee listing services, flat fee real estate brokers near me, Houzeo, flat rate real estate listing, flat rate mls service, flat fee mls listing reviews, flat fee mls listing brokers, cheapest flat fee mls, by owner flat fee mls, best flat fee mls broker, Houzeo Review, list on mls for flat fee, mls listing service flat fee, mls listing flat fee, flat fee realtor near me, flat fee for mls listing, home sale by owner websites, for sale by owner free listing sites, real estate websites, is houzeo legit, houzeo pros and cons