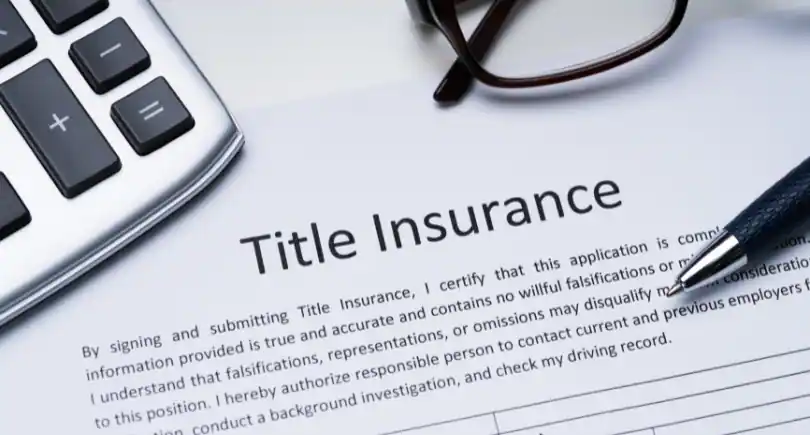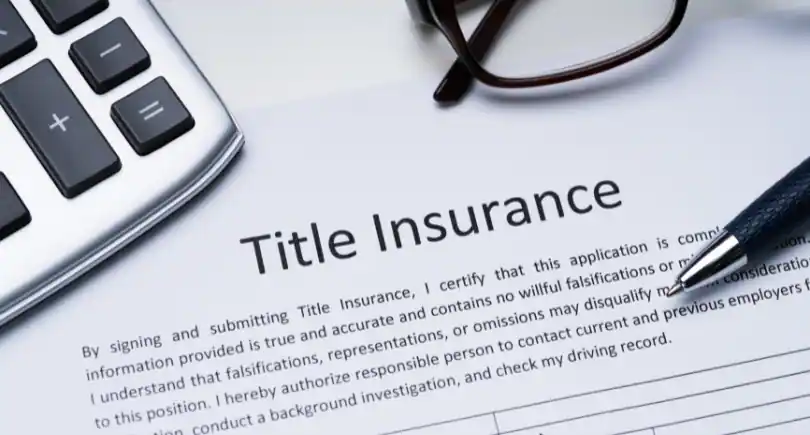 As a new homeowner, you may think that with the transfer of the title and paying for the new house, you are the sole owner of the property. But this is not always the case. It can happen that further down the line, someone may lay claim to your home. How can you protect yourself from such unknown vulnerabilities? Title insurance is your shield.
Not buying? Want to sell your home?
What is Title Insurance for a House?
In a real estate transaction, a title policy secures the interests of both the new homeowner and the lender in case of a defective title. Its purpose is to keep the closing fair and safe for all parties. Some of the problematic issues covered under a title insurance policy include the following:
Liens or lawsuits
Forgery
Encroachment
Undisclosed heirs
Errors in deeds

The title company carrying out the title search at the time of closing can offer you a title insurance policy. You can also shop around for a policy that suits all your needs and budget. However, remember that every title policy has specific terms and exclusions. So, please read the policy document carefully before opting for a policy.
Types of Title Insurance Policies
Title insurance policies are of two types:
Owner's title insurance: As the name suggests, this policy protects the new homeowner from third-party claims to the title, pre-policy fraud, an unmarketable title, liens, etc. Owner's title insurance is optional; but in some states, the seller purchases this policy to incentivize the buyer to close the deal.
Lender's title insurance: A lender's title policy safeguards the lender's investment should there be any dispute in the ownership of the property later on. This policy is issued for the amount of the loan extended, and the insurer's liability reduces as the loan amount is paid back. Also known as a loan policy, it is necessary to purchase one if you are buying a house with a mortgage.
How Much is Title Insurance?
Title insurance is offered for a one-time fee. However, the premium rates may differ based on state regulations.
To know how much is title insurance in your state, you can refer to the following table:
| Region | States/Cities | Title Insurance Rates Near You |
| --- | --- | --- |
| Northeast | States | How Much is Title Insurance in Connecticut | How Much is Title Insurance in Maine | How Much is Title Insurance in Massachusetts | How Much is Title Insurance in New Hampshire | How Much is Title Insurance in New Jersey | How Much is Title Insurance in New York | How Much is Title Insurance in Pennsylvania | How Much is Title Insurance in Rhode Island | How Much is Title Insurance in Vermont |
| Northeast | Cities | How Much is Title Insurance in Boston, MA | How Much is Title Insurance in Philadelphia, PA | How Much is Title Insurance in New York City, New York |
| Midwest | States | How Much Is Title Insurance in Illinois | How Much Is Title Insurance in Indiana | How Much Is Title Insurance in Iowa | How Much Is Title Insurance in Kansas | How Much is Title Insurance in Michigan | How Much is Title Insurance in Minnesota | How Much Is Title Insurance in Missouri | How Much Is Title Insurance in Nebraska | How Much Is Title Insurance in North Dakota | How Much is Title Insurance in Ohio | How Much is Title Insurance in South Dakota | How Much is Title Insurance in Wisconsin |
| Midwest | Cities | How Much is Title Insurance in Detroit, MI | How Much is Title Insurance in Chicago, IL | How Much is Title Insurance in Milwaukee, WI | How Much is Title Insurance in Madison, WI | How Much is Title Insurance in Cincinnati, OH | How Much is Title Insurance in Minneapolis, MN |
| South | States | How Much is Title Insurance in Alabama | How Much Is Title Insurance in Arkansas | How Much Is Title Insurance in Delaware | How Much Is Title Insurance in Florida | How Much Is Title Insurance in Georgia | How Much Is Title Insurance in Kentucky | How Much Is Title Insurance in Louisiana | How Much Is Title Insurance in Maryland | How Much Is Title Insurance in Mississippi | How Much Is Title Insurance in North Carolina | How Much is Title Insurance in Oklahoma | How Much is Title Insurance in South Carolina | How Much Is Title Insurance in Tennessee | How Much Is Title Insurance in Texas | How Much Is Title Insurance in Virginia | How Much Is Title Insurance in Washington D.C. | How Much is Title Insurance in West Virginia |
| South | Key Cities | How Much is Title Insurance in Austin, TX | How Much is Title Insurance in Atlanta, GA | How Much is Title Insurance in Miami, FL | How Much is Title Insurance in Raleigh, NC | How Much is Title Insurance in Naples, FL | How Much is Title Insurance in New Orleans, LA | How Much is Title Insurance in Nashville, TN | How Much is Title Insurance in Houston, TX | How Much is Title Insurance in Dallas, TX | How Much is Title Insurance in Baltimore, MD | How Much is Title Insurance in Charlotte, NC | How Much is Title Insurance in Columbia, SC | How Much is Title Insurance in Tampa, FL | How Much is Title Insurance in Tulsa, OK |
| West | States | How Much is Title Insurance in Alaska | How Much is Title Insurance in Arizona | How Much is Title Insurance in California | How Much is Title Insurance in Colorado | How Much is Title Insurance in Hawaii | How Much is Title Insurance in Idaho | How Much is Title Insurance in Montana | How Much is Title Insurance in Nevada | How Much is Title Insurance in New Mexico | How Much is Title Insurance in Oregon | How Much is Title Insurance in Utah | How Much is Title Insurance in Washington | How Much is Title Insurance in Wyoming |
| West | Key Cities | How Much is Title Insurance in Los Angeles, CA | How Much is Title Insurance in Fresno, CA | How Much is Title Insurance in San Diego, CA | How Much is Title Insurance in San Francisco, CA | How Much is Title Insurance in Palm Springs, CA | How Much is Title Insurance in Denver, CO | How Much is Title Insurance in Bakersfield, CA | How Much is Title Insurance in Salt Lake City, UT | How Much is Title Insurance in Portland, OR | How Much is Title Insurance in Colorado Springs, CO | How Much is Title Insurance in Phoenix, AZ | How Much is Title Insurance in Albuquerque, NM |
Related: owner's title insurance cost, lender title insurance cost, title insurance cost, lenders title insurance fee, lenders title insurance, mortgage title insurance, title insurance quote, where to buy title insurance, do i need title insurance, homeowners title insurance, owner title insurance, title insurance, title insurance meaning, what does title insurance cover, who does title insurance protect, home title company, alta owners policy, what is title insurance on a house, title insurance definition, title company insurance, is title insurance required, what is owner's title insurance, what is lender's title insurance, how often is title insurance used, why is title insurance so expensive, best fsbo site, best for sale by owner websites