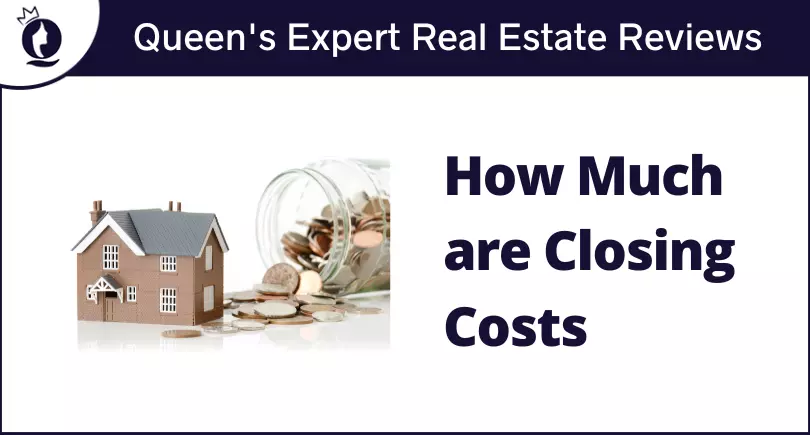 Both buyers and sellers have to pay for closing costs. Buying the house of your dreams is a stressful process but make sure that you properly estimate closing costs. Once you have finalized your house and have loan approval, there are a few more formalities that need to be completed before you receive the keys to your house. One of those formalities is paying the closing costs.
What are Closing Costs?
Closing costs include multiple fees for the services that a seller and buyer pays to close a real estate transaction. Both seller and buyer have to pay certain closing costs.
How much are Closing Costs ?
Closing costs typically occur when home ownership passes from seller to buyer. The total expense for closing costs may vary according to the location and actual price of the property.

Average closing costs for buyers may range between 2% to 6% of the loan amount. While the average closing costs for sellers can range between 8% to 10% of the sale price of the property. The best way to pay for these costs is to pay from your own pocket as a one-time expense.
Who Pays the Closing Costs?
Both the parties i.e. buyer & seller have to pay closing costs. Majority of the closing costs expense is borne by the buyer, while the seller has to pay a few of then such as the real estate agent's commission and transfer tax.
How much are Closing Costs for Seller?
Sellers cannot escape without paying certain closing costs like buyer's agent commissions, property taxes, HOA fee and title fees. Check out below the list of closing costs for seller:
Property Closing Costs:
Home Inspection fee
Home Warranty Fee
Utility Bills
Owner's Title Insurance
Municipal Lien Search
Credits Towards Closing Costs
Mortgage Closing Costs:
Administrative Fees:
Attorney fees
Escrow fee
Settlement Fee/Escrow Fee
Real Estate Agent Commission
Government fees and real estate taxes:
Property taxes
Documentary Stamp/ Transfer Tax
HOA Fees:
Homeowner Association (HOA) Fee/ Document Fee
HOA Estoppel Fee
How much are Closing Costs for Buyer?
Buyers have to usually pay most of the closing costs such as attorney fees, appraisal fee, credit reporting fee and few more. Check out below the list of closing costs for buyer:
Property Closing Costs:
Home Inspection fee (Pest inspection + lead-based paint inspection)
Home Appraisal fee
Title Search fee
Title Insurance fee
Homeowners Insurance
Flood Certification
Survey fees
Application fee
Mortgage Closing Costs
Credit reporting fees
Discount points
FHA mortgage insurance
Loan Origination fee
Prepaid daily interest charges
Private mortgage insurance
Rate lock fee
Underwriting fee
VA Funding fee
Mortgage Impound account
Government fees and real estate taxes
Property tax
Recording fees
Transfer tax/ documentary stamp tax

Administrative Fees
Attorney fees
Settlement/Closing fees
Escrow fees
Loan-tie-in-fees
Courier fees

HOA Fees
Homeowners Association transfer fee
HOA estoppel fee
Average Closing Costs
Conclusion
Closing costs are inevitable part when buying or selling a property. For sellers, they must be updated about closing costs because it is crucial when calculating listing price of property. For buyers, before you begin house hunting, get preapproved for loan, this way you get a clear picture about what your closing costs could be. You might also be able to save some amount of money on closing costs if you negotiate with your lender.
Related: closing costs for buyer, how much are closing costs on a house, how much are buyers closing costs, closing costs for seller, how much are closing costs for seller, fsbo listing sites, where to list house for sale by owner