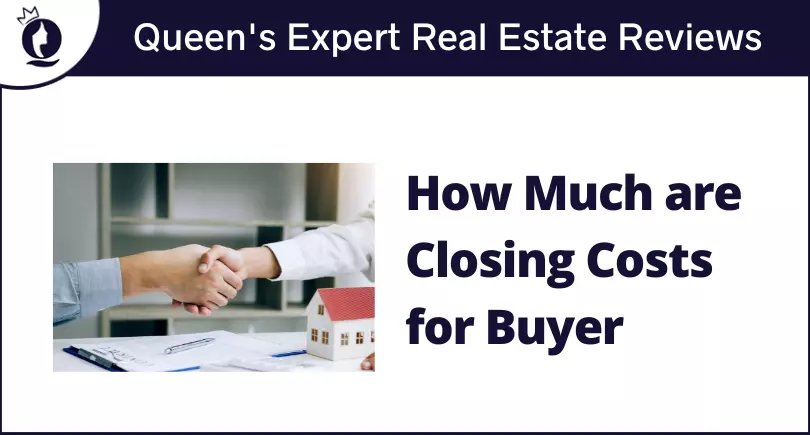 After saving a fair amount for down payment, finalizing property and obtaining a loan, closing costs might come as a surprise. The last pit stop before you own the property is closing costs. Closing cost expenses are shared by both the buyer and the seller. A buyer of the property has to always pay a bit more than a seller for closing costs.
What are Closing Costs?
The expenses that purchasers and sellers must pay to complete a real estate deal are called closing costs.
Who Pays Closing Costs
Closing cost expenses are paid by both the buyer and the seller. Buyer closing costs usually range between 2% and 6% of the total sale price of property. Whereas, seller closing costs could range between 8% and 10% of the sales price.
What are Closing Costs for Buyer?
Buyer closing costs are inevitable part of home buying process. The amount of closing expenses a property buyer must pay might differ significantly depending on the property's value, locality, and other elements.
Most closing costs are typically borne by the buyer. Check out the list of closing costs for the buyer below:
Property Closing Costs:
Home Inspection fee (Pest inspection + lead-based paint inspection)
Home Appraisal fee
Title Search fee
Title Insurance fee
Homeowners Insurance
Flood Certification
Survey fees
Application fee
Mortgage Closing Costs
Credit reporting fees
Discount points
FHA mortgage insurance
Loan Origination fee
Prepaid daily interest charges
Private mortgage insurance
Rate lock fee
Underwriting fee
VA Funding fee
Mortgage Impound account
Government fees and real estate taxes
Property tax
Recording fees
Transfer tax/ documentary stamp tax

Administrative Fees
Attorney fees
Settlement/Closing fees
Escrow fees
Loan-tie-in-fees
Courier fees
HOA Fees
Homeowners Association transfer fee
HOA estoppel fee
Closing Costs for Buyer
Conclusion
Home buyers will usually have more expenses to pay for closing costs than sellers. It's crucial for you to understand buyer closing costs because it can show you where you can save expenditures and estimate your financial capacity.
Related: how much are buyers closing costs, how much are closing costs for buyer, closing costs, home closing costs, closing costs on a house, sale by owner websites, sites for sale by owner