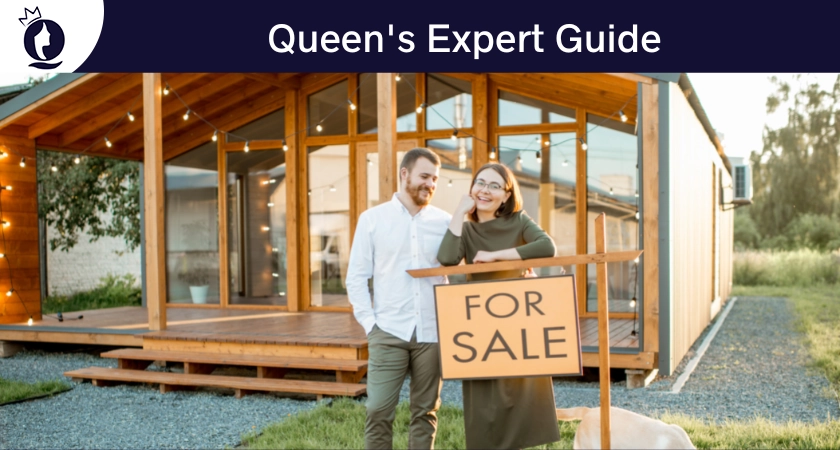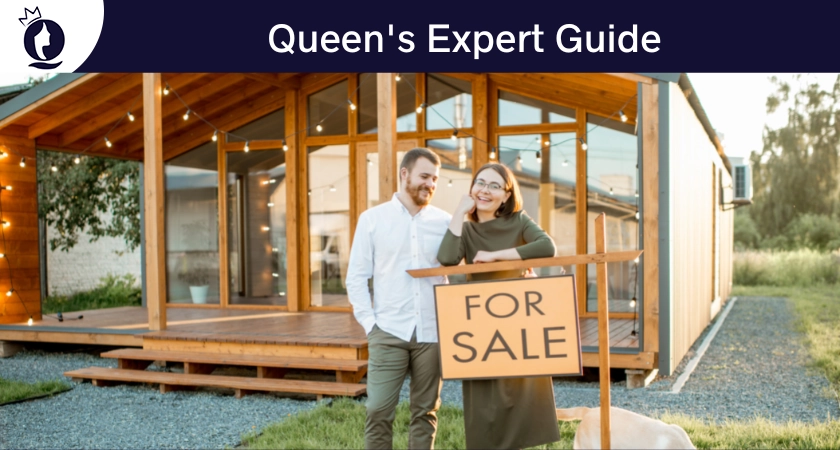 After registering record levels in May 2021, the real estate market is starting to cool down. Increasing mortgage rates combined with repairs will further delay the home selling process. To sell quickly, sell your house as is as soon as possible.
1. What Does Selling a House As Is Mean?
Selling as-is in real estate means the homeowner is selling their house in the existing condition, without any repairs. As-is homebuyers accept the property as it is, even if some defects are found during the home inspection.
✍️ Note: Just because you are selling your house as is, you are expected from your seller disclosure obligations. Also, buyers are not precluded from conducting home inspections.
2. Can You Sell a House As Is?
Yes, you can sell your house as is. Most real estate purchase and sale contracts in American states are by default as-is contracts. This means that unless you agree to make repairs at your expense, the buyer would accept your house "as is where is".
Some states like Florida, have separate As-Is Home Sale Contracts. Research how selling as-is works in your locality before setting out for an as-is home sale.
Selling a House As Is Near You
| Region | State/City | Selling a House As Is Near Me |
| --- | --- | --- |
| Northeast | States | Selling a House As Is in Connecticut | Selling a House As Is in Massachusetts | Selling a House As Is in New Hampshire | Selling a House As Is in New Jersey | Selling a House As Is in New York | Selling a House As Is in Pennsylvania | Selling a House As Is in Rhode Island | Selling a House As Is in Vermont |
| Northeast | Cities | Selling a House As Is in Plymouth, MA | Selling a House As Is in Princeton, NJ | Selling a House As Is in Pittsburgh, PA | Selling a House As Is in York, PA |
| Midwest | States | Selling a House As Is in Illinois | Selling a House As Is in Indiana | Selling a House As Is in Iowa | Selling a House As Is in Kansas | Selling a House As Is in Michigan | Selling a House As Is in Minnesota | Selling a House As Is in Missouri | Selling a House As Is in Nebraska | Selling a House As Is in North Dakota | Selling a House As Is in Ohio | Selling a House As Is in South Dakota | Selling a House As Is in Wisconsin |
| Midwest | Cities | Selling a House As Is in Omaha, NE | Selling a House As Is in Ellisville, MO | Selling a House As Is in St. Louis, MO | Selling a House As Is in Appleton, WI | Selling a House As Is in Green Bay, WI | Selling a House As Is in Milwaukee, WI | Selling a House As Is in Lake County, IL | Selling a House As Is in Naperville, IL | Selling a House As Is in Chicago, IL | Selling a House As Is in Schaumburg, IL | Selling a House As Is in Minneapolis, MN |
| South | States | Selling a House As Is in Alabama | Selling a House As Is in Arkansas | Selling a House As Is in Delaware | Selling a House As Is in Florida | Selling a House As Is in Georgia | Selling a House As Is in Kentucky | Selling a House As Is in Louisiana | Selling a House As Is in Maryland | Selling a House As Is in Mississippi | Selling a House As Is in North Carolina | Selling a House As Is in Oklahoma | Selling a House As Is in South Carolina | Selling a House As Is in Tennessee | Selling a House As Is in Texas | Selling a House As Is in Virginia | Selling a House As Is in Washington, D.C. | Selling a House As Is in West Virginia |
| South | Cities | Selling a House As Is in Atlanta, GA | Selling a House As Is in Augusta, GA | Selling a House As Is in Lawrenceville, GA | Selling a House As Is in Valdosta, GA | Selling a House As Is in Charlotte, NC | Selling a House As Is in Dallas, TX | Selling a House As Is in McAllen, TX | Selling a House As Is in Irving, TX | Selling a House As Is in Richmond, VA| Selling a House As Is in Fort Worth, TX | Selling a House As Is in Montgomery, TX | Selling a House As Is in San Antonio, TX | Selling a House As Is in Houston, TX | Selling a House As Is in Sarasota, FL | Selling a House As Is in Bartlett, TN | Selling a House As Is in Chattanooga, TN | Selling a House As Is in Orlando, FL | Selling a House As Is in Baltimore, MD | Selling a House As Is in Tulsa, OK | Selling a House As Is in Jacksonville, FL | Selling a House As Is in Port Saint Lucie, FL | Selling a House As Is in St. Petersburg, FL | Selling a House As Is in Katy, TX | Selling a House As is in Longview, TX |
| West | States | Selling a House As Is in Alaska | Selling a House As Is in Arizona | Selling a House As Is in California | Selling a House As Is in Colorado | Selling a House As Is in Hawaii | Selling a House As Is in Idaho | Selling a House As Is in Montana | Selling a House As Is in Nevada | Selling a House As Is in New Mexico | Selling a House As Is in Oregon | Selling a House As Is in Utah | Selling a House As Is in Washington | Selling a House As Is in Wyoming |
| West | Cities | Selling a House As Is in Antioch, CA | Selling a House As is in Bakersfield, CA | Selling a House As Is in Chino, CA | Selling a House As Is in Casitas Springs, CA | Selling a House As Is in Fountain Valley, CA | Selling a House As Is in Concord, CA | Selling a House As Is in Hayward, CA | | Selling a House As Is in Lake Forest, CA | Selling a House As Is in Lakewood, CA | Selling a House As Is in Newport Beach, CA | Selling a House As Is in Oak View, CA | Selling a House As Is in Santa Barbara, CA | Selling a House As Is in Oxnard, CA | Selling a House As Is in Ventura, CA | Selling a House As Is in Denver, CO | Selling a House As Is in Fresno, CA | Selling a House As Is in Citrus Heights, CA | Selling a House As Is in Las Vegas, NV | Selling a House As Is in Los Angeles, CA | Selling a House As Is in Phoenix, AZ | Selling a House As Is in Portland, OR | Selling a House As Is in Sacramento, CA | Selling a House As Is in San Diego, CA | Selling a House As Is in San Francisco, CA | Selling a House As Is in Santa Maria, CA | Selling a House As Is in Olympia, WA | Selling a House As Is in Seattle, WA | Selling a House As Is in Wenatchee, WA | Selling a House As Is in Blaine, WA | Selling a House As Is in Tacoma, WA | Selling a House As Is in Salt Lake City, UT | Selling a House As Is in Riverside, CA |
Related:
can you sell a house with mold, how to sell your house as is, sell house as is no inspection, selling house as is laws, selling house as is condition, best way to sell your house as is, how to sell a house in as is condition, how do i sell my house as is, best way to sell house as is, how does selling a house as is work, i want to sell my home as is, i need to sell my house as is, when selling house as is what does that mean, Houzeo, Houzeo review
why sell a house as is, if a seller insists on selling a home as is, selling property as is agreement, sell house as is contract, when selling a house as is, as-is properties ltd, home for sale as is, homes for sale as is, how to sell house as is by owner, home sale as is, home sold as is, house for sale as is, as is property sale, as is real estate, what does as is mean house sold as is meaning, as is home sales, property sold as is, houses for sale as is, as is houses for sale, what is as-is, sale home as is, as is house sale, as is homes for sale, Houzeo reviews, websites for sale by owner, website for sale by owner, real estate websites