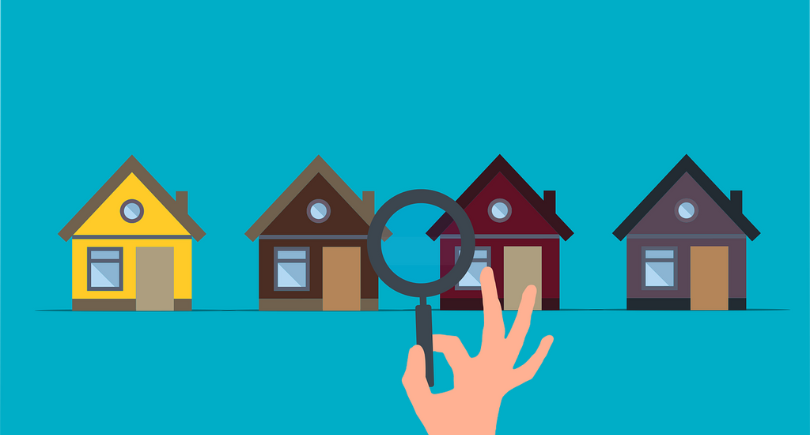 The Nevada housing market is experiencing a major shift. The median sale price sale price was down 9.06% in April 2023 Y-O-Y, the number of homes sold dropped by 32.4%.
Homes are staying on the market for longer as buyers struggle to find affordable housing with mortgage rates at a 20-year high 6.79%.
Now that the housing market Nevada is threatened by a similar instance of rising mortgage rates and the possibility of a recession, buyers and homeowners are asking a familiar question: when will the housing market crash?
Key Takeaways
Apparent Housing Bubble: The current real estate market in Nevada is forming a bubble-like projection. Due to Inflated home prices, low inventory, and high mortgage rates.
Housing Market Crash: Experts believe the real estate market will slow down but it will not crash anytime soon due to the minimum supply.
What is Real Estate Housing Market?
A real estate housing market or real estate market refers to a network of buyers and sellers looking to buy and sell real estate.
2023's real estate market is cooling.
» Is Real Estate Housing Market Slowing Down in NV? Yes! Learn what happens to the Nevada housing market during a recession.
Current Nevada Housing Market Statistics
1. Average Home Prices in Nevada
The average median home price in Nevada is $415,200, down by 9.06% YoY. This indicates the rising demand among homebuyers.
On the other hand, there's an early sign of the Nevada real estate market slowing down in its sale-to-list price ratio.
👉 Note: If the sale-to-list-price ratio is less than 100%, buyers often pay less than the asking price.
Currently, it is at 98.1%, with a decline of 3.3 pt YoY as of April 2023.
2. Home Sales In Nevada
As per April 2023 data, home sales are at a record low of 32.4% YoY. Compared to April last year, 3,424 homes were sold, down from 5,065 homes.
As mentioned above, the increasing home prices in the state and record-high mortgage rates might be a major contributing factors to the decline in sales.
3. Average Rent Prices
An average tenant pays $1,504/month as rent in Nevada.
Buyers who can not afford to house due to high home values will simply rent. As a result, it's not surprising that Nevada has a highly competitive rental market.
4. Pending Sales
For the fourth consecutive month, pending home sales declined in all regions in April. There are currently 13,073 pending listings for sale in Nevada.
5. Median Days on Market
The median days on the market for homes for sale was 53 days, up by 35 days YoY.

When Will the Housing Market Crash in Nevada?
Economists believe the housing market will slow down but not crash soon.
The Fed will play an important role in the housing market's future. As it tries to lower inflation by increasing mortgage rates.
Let's look at why most experts believe that the housing market Nevada is not going to crash.
5 Reasons Why the Housing Market is Unlikely to Crash
1. Low Inventory
As per May 2023 data, only a 2.6-month supply is available in the inventory. This ongoing scarcity of inventory explains why many buyers are still forced to bid up prices. Also, the supply-demand curve indicates that prices won't crash shortly.
2. Lack of Newly Constructed Housing Supply
The supply of newly constructed houses has yet to return to pre-2007 levels. Also, there's no way that they buy land, get regulatory approval, and increase the supply quickly.
3. Several New Buyers
There's a strong demand for homes across various demographics. Millennials and Hispanics are in their prime buying years. As a result, there's still a limited amount of inventory available.
4. Strict Lending Standards
Back in 2007, there were multiple cases of liar loans did exist. In the past, lenders offered mortgages to anyone without doing any prior credit checks or down payments.
Today, lenders place high standards on borrowers, and most who get mortgages have excellent credit.
5. Drop in Foreclosures
A majority of homeowners own significant equity in their homes. The personal balance sheets of homeowners are much stronger today than they were 15 years ago. As a result, there is no threat of a foreclosure crisis.
💡Foreclosure in Nevada: Foreclosure in any aspect is a negative situation. Learn about it so that you are aware.
Should I Buy a Home Now or Wait?
It depends! Since interest rates are high and supply is limited, you should wait instead of entering a transaction.
However, if you are in a stable financial position you can plan to buy a house. Also, according to a survey, 16% of people said now is a good time to buy a house.
Plan your finances well, make sure you have 5 to 6 months of savings after you put your down payment.
» Home Buying Process Nevada: Own the home meant for you!
Tips for Buying a Home in a Hot Market
1. Increase Your Earning Potential
To buy or finance a house, it is necessary to be in a stable financial condition. Despite the economic downturn and rising mortgage rates, you must look for opportunities to boost your income.
60% of workers who switched jobs last year earned more money in their new positions, beating inflation.
2. Lower Your Debt
Lowering your debt-to-income ratio will help you easily qualify for a mortgage preapproval when applying for a loan.
If you have bills to pay, such as credit card balances, student loans, or asset installments, it is always better to clear them before making a huge commitment.
🔎 What Do You Need to Get Preapproved For a Mortgage: Find out how you can get your mortgage approved digitally.
3. Research Local Markets
The Nevada real estate housing market is highly localized as market trends vary from region to region.
Also, the buyer closing costs depend upon each state and cost up to 4% to 5% of the home selling price.
To get the best value out of your money, it's beneficial to focus on the local housing market in Nevada.
» Buyer Closing Cost Calculator: Evaluate the approximate closing costs for buyers in your area.
Tips for Buying a Home in a Slow Market
1. Don't Buy at the Lowest Price
The Nevada real estate housing market starts to slow when the properties' supply exceeds the present demand.
As a result, sellers have to lower the prices of their homes. However, you shouldn't buy a home just because it's the cheapest.
A seller may conceal the need for major repairs. These renovations may inflate the home's value. A home inspector can help the buyer inspect the property thoroughly.
» NV Home Inspector: Check out the best home inspectors available in your area.
2. Consider the Value of the Property
A slow market is the buyer's market.
There is a high chance that the home values may decrease before it starts to increase again.
» Fair Market Value: Want to know what is fair market value and how is it calculated?
3. Do Not Invest in the Properties For the Short Run
If you're not planning to stay in the real estate property for a long time, do not buy it.
Buying a home solely for selling will only increase inventory. Buyers might consider a mortgage with short due dates and high payments.
This won't be beneficial in the long run if the Nevada housing market stays slow. A slow real estate market may force the buyer to refinance their new home.
» Best Time to Buy a House: Know exactly when it is best to buy a house!
Resources for Nevada Homebuyers
Should I Sell a Home Now or Wait?
23% of homeowners still believe that now is a good time to sell a home.
Home prices are still at record highs, but some experts predict that many markets will decline by 5% to 10%.
If you are in a market where home prices are still high, this might be a good time to sell.
However, sellers can benefit from selling a house if the following factors favor them.
1. If the Mortgage Interest Rates are Still Rising
Mortgage rates are touching a record high of 6.79% and may rise even further as the Federal Reserve works to control inflation.
When comparing the data to 1971, the present mortgage rate is moving towards a long-term average of 8% 30-year mortgage rates.
Keeping this in mind, Interest rates are still low, which might lure prospective buyers into entering the market.
2. If You Need to Relocate
If you've got a new job or decided to retire, relocate to a new state. There is no way around selling. The best time to sell a house is when you're ready to move.
3. If You Need to Upsize or Downsize
Everyone enjoys their own space, and a growing family often requires more space. Whether you've decided to upsize or downsize to live in a low-maintenance home.
A change in family dynamics can significantly impact your decision to sell your home.
Tips to Sell Your Home in Hot Market
1. Decide a Way to Sell For Top Dollar:
It is important to select how you want to sell your house. You can sell your house with NV flat fee MLS listing services, for quick home sale.
Listing on MLS is the best way to sell a house. Almost 90% of buyers are represented by a buyer agent with MLS access.
Homes listed on the MLS sell 17% faster than those that are not.
» What is MLS in Real Estate: Everything You Need to Know.
2. Make Necessary Repairs
To get the highest and best offer on your property, it is necessary to invest in repairs and renovations.
You should also try to clean and declutter your home so prospective buyers can see the living areas.
Making a strong first impression extends to your home's exterior. It is important to freshen up the curb appeal before potential buyers arrive.
» Creative Ways To Market a House For Sale: Learn how to creatively market your home.
3. Go for Home Staging
Home staging means preparing your home for sale with or without the help of a professional home stager.
Staging for home sale largely involves cleaning, rearranging, or renting furniture and other aesthetic tactics to make your home visually appealing.
However, it largely depends on the location and the number of rooms you want to stage.
» How Much Does Home Staging Cost: Home staging cost depends on the location, find your local home staging cost, today!
Resources for Selling a Home in a Hot Market
Tips to Sell Your Home In A Slow Market
1. Price Your Home Competitively
In a slow market, inventory is usually high, and home prices keep decreasing due to lower demand. It is better to price your home competitively and get the best deal.
Research comparable house sales in the area and undercut them.
Redfin's data tells us how a typical home sells for less than the asking price. If you are going to price your home high, there are chances that you may detract potential buyers.
2. Offer Incentives
Selling a house is not an easy task in a slow real estate market. You must make the deal look more attractive to sell your house.
Offer financial incentives like covering all closing costs, accepting all inspections, or providing a transferable home warranty.
» Typical Closing Costs For Buyer in Nevada: Find your closing costs obligations.
3. Find a Way to Get the Best Offer
The first and foremost step is to find a medium to sell your house for top dollar. List your property on MLS for the best results.
We do not recommend listing with a full-service Realtor as they charge hefty commissions.
Realtors provide access to the MLS, but you can skip this and list on MLS via the Flat Fee MLS NV listing service.
» How to List a House on MLS: Learn about various ways of getting on the MLS.
Resources for Selling a Home in a Slow Market
Factors Affecting US Housing Market
Several parameters affect the real estate housing market prices. They are broadly categorized into 4 key segments.
1. Mortgage Interest Rates
Mortgage Interest rates significantly impact the current housing market. These rates have priced many buyers out of the market as they're at record highs in more than 20 years.
Interest rates and home prices share an inverse relationship.
Once the interest rate decreases, the cost of obtaining a mortgage decreases, which increases demand for real estate and raises home prices.
2. Economy
The real estate housing market varies by the overall health of the economy. Economic indicators include GDP, employment ratio, manufacturing activity, the prices of goods, etc.
3. Demographics
Demographics defines the composition of the population based on age, race, gender, income, migration patterns, and growth.
It makes it easy to determine what types of real estate properties are in demand.
Major changes in a country's demographics can have a long-term impact on current housing market trends.
4. Government Policies
Tax credits, deductions, and subsidiaries can impact the demand for real estate.
Understanding current government policies can help you predict the demand and supply and identify potentially false real estate market news.
Are We in a Housing Bubble Now?
A housing market bubble refers to a steep incline in prices with increasing demand and limited supply.
Home prices have been steadily rising for the last two years. Inventory is still low, standing at 2.6 months' supply.
Mortgage interest rates touched a record high, and there's a sharp decline in the number of home sales at an all-time low of 32.4% Y-O-Y.
There has been a gradual decline in homebuyer interest. Experts would agree that a housing bubble does exist.
What Causes a Housing Market Bubble?
A housing market bubble is caused due to unsustainable home prices. Like any product or service, the price is determined by the relative demand and supply.
A variety of factors primarily causes a housing market bubble.
1. Rising Economic Prosperity
It refers to the phenomena where the income-to-price ratio of people is increasing. Goods and services become more affordable, and people gain more purchasing power.
2. Mortgage Interest Rates
As the mortgage rate decreases, it gets more convenient for the homebuyer to afford a home. Thus, demand increases, and prices rise as well.
3. Wider Mortgage Product Offerings
For a borrower, multiple types of mortgages are available such as adjustable rate mortgages (ARM), conventional loans, fixed-rate mortgages, and government-sponsored. Potential homebuyers have enough options to get a mortgage.
4. Credit Access
As it becomes easier for buyers to get a loan, the demand to finance a home consistently increases. Thus, home prices rise.
If one of these variables is taken out of the equation, the bubble pops.
Why Does a Housing Bubble Burst?
A housing bubble bursts when demand decreases and supply increases.
Supply surges when builders continue to build, irrespective of the reduced demand for houses. The inevitable results are a decline in prices and sales.
Housing bubble bursts for a variety of reasons.
1. High Increase in the Interest Rates
An increase in interest rates makes homeownership unaffordable for more potential buyers. As a result, homes stay on the market for longer and sellers have to reduce the prices.
Even so, the housing bubble won't burst until there is a massive supply of homes on the market.
2. Economic Downturn
The high demand for houses decreases when there's a downtrend in the nation's economy. With less disposable income, more layoffs, and few income opportunities, homebuyers resist buying a house.
3. High Credit Standards
As mortgage companies in Nevada make it harder to get a loan, home affordability suffers and reduces the demand. As a result, supply increases, and prices drop.
What to Do in a Housing Bubble?
If you are a homeowner who lives in an area where home prices have started to rise, you must be considering selling your house.
Unless you have plans to downsize, rent, or relocate to a more affordable area, you'll only be selling and entering the bubble.
Once your house sells, you'll need to buy another one, so you'll have to bid against other buyers in an overvalued market.
To avoid entering into a real estate transaction too early, it is best to wait and time the market.
Nevada Housing Market Predictions 2023
Housing market majorly depends upon the economy's health. As economies slow, the money supply becomes limited. It becomes difficult to borrow money, fewer home buyers enter the FL housing market.
Nevada real estate prices are increasing at a slower rate of 9.06%, 18.12% lower than the previous year. The rate of increase is predicted to decrease further and reach 1.3% by next year. However, the market will remain hot because the absolute prices will continue to rise.
Nevada job market is also strong. The unemployment rate is at 5.4% and the private sector's over-the-year job growth rate grew by 4.6%.
Here are a few real estate housing market predictions for 2023 based on the experts' forecast.
1. Mortgage Rates will Continue to Trend Higher
Experts predict that mortgage rates will continue to climb because of continued inflation, potential recession, and geopolitical tensions.
Financial market participants anticipate the Fed raising its target Fed funds rate by 175 to 200 basis points from current levels.
This will roughly average the 30-year and 15-year mortgage rates at 8.50 and 7.70, respectively.
2. There will be Fewer Home Sales
Increasing mortgage rates will surely have a major impact on home sales in 2023.
With the observed trend, higher interest rates could cause a 10% drop in home sales next year.
Home listings will no longer go out of inventory at a faster pace.
Also, the median days on the market might reach up to 35 days or more in the next year, with a current avg of 53 days.
3. Home Prices will See Downward Pressure
Some experts predict that due to low inventory, home prices won't drop in 2023.
While others believe that due to the higher interest rates, sellers will lower their prices to current levels.
Home values are expected to go down by 5% to 10% due to unaffordability. As the Fed attempts to control inflation by increasing mortgage rates.
4. Housing Inventory will Continue to Remain Low
Before the 2008 housing market crash, the housing supply or inventory peaked at a 13-month supply.
We only have enough for 2.6 months' supply, of inventory.
Homeowners are unlikely to trade in their 3% mortgage for a new home with a 7% loan unless necessary. As a result, there are chances that the housing supply will remain low.
5. Housing Affordability will Remain Steady at Current Levels
Experts believe that home affordability will not change dramatically.
Home prices may continue to fall but will not be enough to offset the higher interest rate.
As a result, the monthly mortgage payment will remain high, and homes may look less affordable.
Nevada Housing Market Predictions for the Next 5 Years
NV housing market is under close observation by experts. Home prices have risen by 34.8% in the past 5 years. The growth is expected to decline significantly.
As mortgage rates continue to increase, homebuyers will delay their purchase. There will be lesser demand for housing, and the home value growth rate will decrease.
Disclaimer: The views and opinions expressed herein are those of the author and do not necessarily reflect the views of Houzeo Corp., its affiliates, or its employees. The information set forth herein has been obtained or derived from sources believed by the author to be reliable. However, the author does not make any representation or warranty, express or implied, as to the information's accuracy or completeness, nor does the author recommend that the attached information serve as the basis of any investment decision and it has been provided to you solely for informational purposes only and does not constitute an offer or solicitation of an offer, or any advice or recommendation.
Frequently Asked Questions
1. Is the housing market going to crash in Nevada?
Economists do not believe that the real estate housing market will crash. According to housing economists, there are five significant reasons why the market will not crash anytime soon: Low inventory, Lack of newly constructed housing supply, Several new buyers, Strict lending standards, and a Drop in foreclosures.
2. What are the real estate housing market 2023 predictions?
NAR Chief Economist predicts that "Mortgage rates will continue to rise in 2023, but within two years rate should return to 5.5% or 6%." He also anticipates that home prices will elevate over the next 5 years from 15% to 25%. Next year, there might be a chance that it will be a buyers' housing real estate market.
3. Will real estate house market value continue to fall?
Yes! If the mortgage rates continue to rise and houses stay on the market for longer, the real estate market value will continue to fall.
4. Will real estate house market value continue to fall?
Yes! If the mortgage rates continue to rise and houses stay on the market for longer, the real estate market value will continue to fall.
5. What causes a housing market crash?
A housing market crashes when there's an immense supply of properties and few buyers to purchase. In short, huge supply and minimum demand.
A housing market bubble starts to form when mortgages are available at low-interest rates, substantial job growth, and lenders easily avail the loan.
The bubble pops up when the equation is reversed.
6. What causes housing prices to fall?
Two prominent reasons cause housing prices to fall.
Rising Interest Rates: As the mortgage rates increases, there's a sharp increase in the cost of variable mortgage payment. Affordability becomes difficult for homebuyers. As a result, demand drops, and home prices fall.
Economic Downturn: An economic downturn leads to less disposable income, fewer job openings, and higher unemployment. This eventually decreases the demand for housing, resulting in a drop in home prices.
Resources for Nevada Home Buyers
Related: real estate in Nevada, Nevada real estate for sale, NV housing market slow down, housing market cooling, house prices in Nevada, Nevada housing prices, cheapest homes in Nevada, NV housing market, house market Nevada, Nevada market, cheapest real estate in Nevada, Nevada house prices, Nevada hot pocket, redfin market data, home prices Nevada, Nevada real estate investment, condo prices in Nevada, Nevada housing, NV real estate market, real estate market in NV, Nevada real estate market statistics, housing market forecast Nevada, housing market Nevada, Nevada house market, Nevada real estate news, real estate market in Nevada, NV housing market forecast 2023, reno nevada real estate market, sparks nevada real estate market 20, nevada housing market crash, nevada housing market forecast, reno nv housing market, home prices in nevada, nevada home prices, nevada house prices, houszeo, For sale by owner websites in Nevada, Nevada cash home buyers, how to sell a house by owner in Nevada, top real estate agents in Nevada, mortgage brokers in Nevada, mortgage lenders in Nevada, real estate photographers in Nevada, low commission real estate agents Nevada