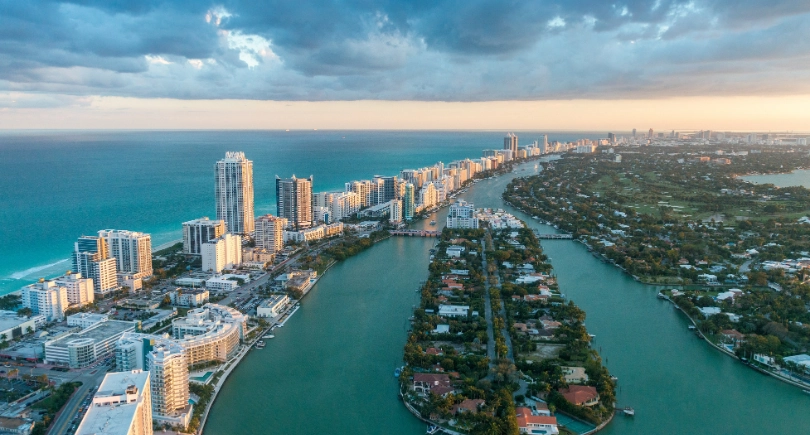 From Miami to Tampa, Florida home sellers are saving thousands by not paying the traditional 5% to 6% real estate agent commission!
Flat Fee Realtors charge a fixed fee to help you buy or sell. For home sellers, this fixed fee can range from $349 to $5,000. For home buyers, Flat Fee Realtors will return thousands of dollars to you in buyer rebates in the Sunshine State.
Reviews: 5 Best Flat Fee Realtors and Companies
After extensive research, we have rounded up the top 5 Flat Fee Realtors in Florida. The rankings are based on value for money, technology, and customer reviews.
1. Houzeo
📌 Houzeo Florida: In Florida, Houzeo's Bronze package costs $99, the Silver package costs $379, and the Gold package costs $379+0.5%. The full-service Platinum package costs $349+1% at closing. !
2. Doug Addeo
3. Beycome
4. List With Freedom
5. Homecoin
Flat Fee MLS v/s Realtor
A Flat Fee Realtor will charge a pre-determined flat rate for a real estate transaction. Irrespective of whether your home sells for $250,000 or $500,000 you pay a flat fee!
Flat Fee Realtors are as reliable as traditional Realtors. Moreover, Flat fee MLS listing companies like Houzeo offer stellar customer service and innovative tech for easy listing management.
Savings: For most real estate transactions you will pay a 3% listing agent fee plus a 3% buyer's agent fee. In most States, the seller pays both agent fees, bringing their total cost to a whopping 6% of the sale price. On the other hand, you pay a flat rate for the services of a Flat Fee Realtor.
Tech: Flat Fee Realtors and companies offer innovative tech for easy listing management. Most traditional Realtors have failed to adopt innovative tech like IntelliList Listing Management.
Hidden Costs: Unfortunately the real estate market is riddled with hidden fees and costs that show up during the closing stage. Both Flat Fee Realtors and traditional Realtors can be guilty of charging high hidden fees! However, Flat Fee Realtor Companies like Houzeo, disclose all additional fees upfront.
Cost to Work With Flat Rate Realtors
On average, you can expect to pay $200-$3,000 for a Flat Fee MLS Realtor in FL.
Flat Fee MLS Listing services allow FSBO sellers to list their property without paying the listing agent commission. You also have the option to choose from an à la carte menu of services as per your needs.
We have listed a few upgrades most FFM Sites provide for an additional fee.
Yard Sign: $49- $150
Additional Photos: $50
Lockbox: $50- $250
Broker Assistance: 0.25%- 0.75% at closing
Alternatives to Flat Fee Realtors
Best Flat Fee Realtors Near Me
How to List Without a Realtor in Florida?
Technically, only licensed real estate agents can list a property on the MLS. But with today's technology, selling a house is easier than ever! To sell without a realtor you can opt for a Flat Fee MLS service and skip the heavy agent commissions.
List with a tech-backed Flat Fee Platform like Houzeo in 4 easy steps.
Visit Houzeo to Register
Enter your property info
Purchase your preferred listing plan
Complete the listing paperwork
👉 Save thousands of dollars! A Flat Fee MLS Realtor will give the same benefits as a traditional Realtor for a fraction of the cost. List on the MLS with Flat Fee MLS Realtors to save on hefty agent fees!
Related: realtor flat fee for paperwork, flat fee commission realtors, flat rate realtor fees, realtor flat fee, should i use a flat fee realtor, what is a flat fee realtor, best flat fee realtor, realtor flat fee commission