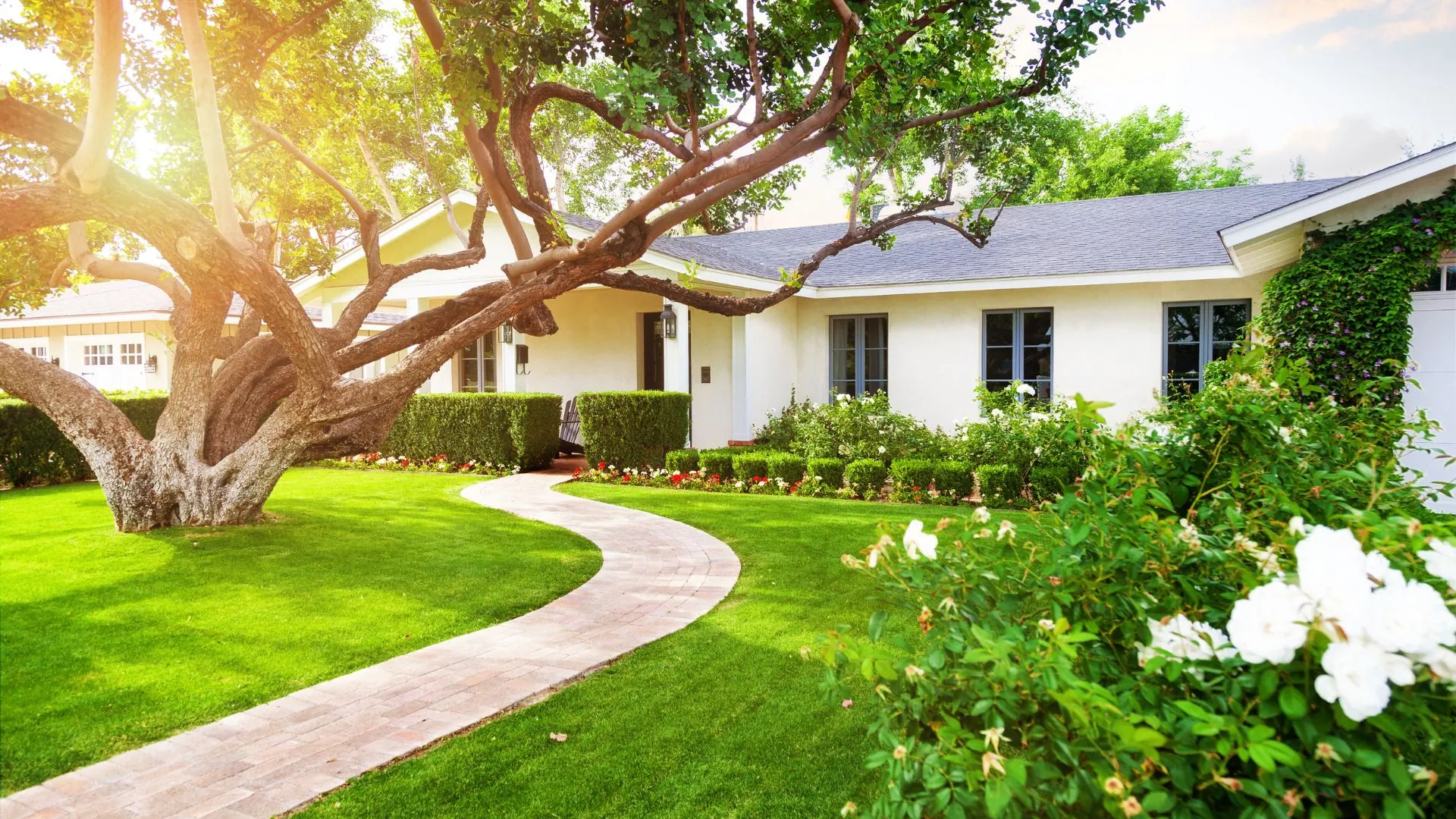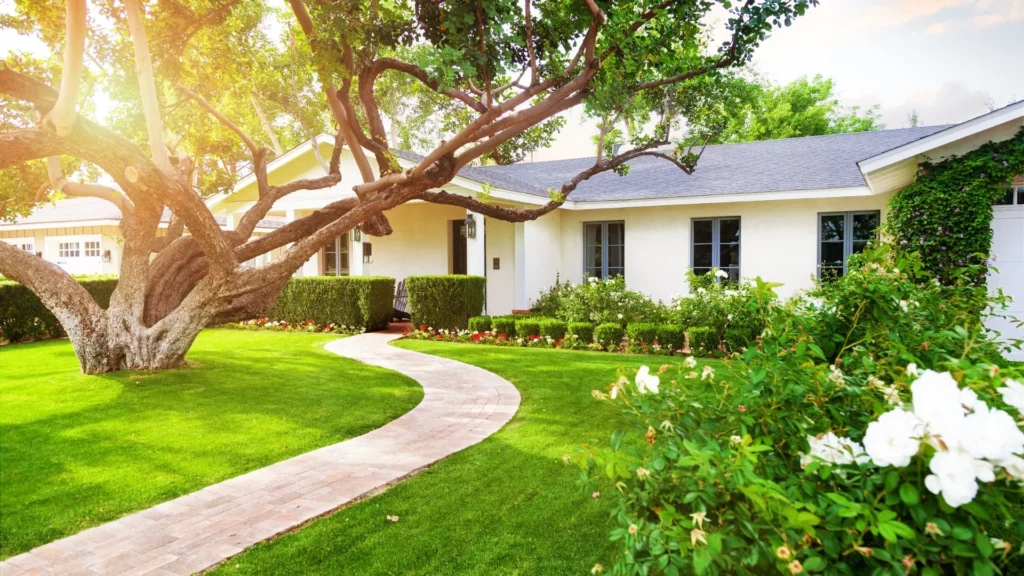 A home inspection can help buyers identify the hidden problems in a property before closing the deal. Although home inspections are optional, a credible & diligent home inspector will reveal significant flaws in the property and save you from buying a decaying house.
In this blog, we're ranking the best home inspectors in the U.S.
Rankings: 4 Best Home Inspectors in Arizona
Reviews: 4 Best Home Inspectors in Arizona
1. Johnny Daniel, Pillar to Post Home Inspectors
Johnny Daniel does extremely thorough home inspections and has helped dozens of home buyers make informed decisions.
However, these specialized home inspections aren't available in all areas, so we recommend you inquire before scheduling an appointment.
2. National Property Inspections
NPI or National Property Inspections, Inc., is the oldest home inspection franchise company in the U.S. It has offices in 200 locations across 42 states.
However, some of the franchisees have questionable service quality. We recommend you check the local inspectors' reviews before engaging them for a home inspection.
3. HouseMaster, Arizona
With its Buyer Benefits Program, HouseMaster enables home buyers to curtail some expenses associated with buying a new home. There is no extra fee because these benefits are included in the home inspection costs.
While HouseMaster is a prolific brand, you should always check the reviews of your local HouseMaster franchise. Note that HouseMaster's Buyer Benefits Program is only available in limited locations.
4. AmeriSpec Inspection Services
AmeriSpec is a home inspection company known for its detailed inspection reports. AmeriSpec Inspection Services has an excellent 5 out of 5 stars on Yelp.
AmeriSpec Inspection Services has 272 locally owned franchisees in limited cities across 39 states. Hence, it is advisable to check the location beforehand.
What are Home Inspections?
Inspections are non-invasive visual examinations of homes. Home inspections can reveal significant defects in the property that a homebuyer may miss.
A home inspector performs a home inspection, and the inspection report carries an inspector's objective assessment of the house.
A thorough home inspection can uncover issues like mold infestation or faulty electrical systems. Inspections also give home buyers an estimate of the maintenance required on the property.
Usually, the buyer or the buyer agent schedules a home inspection.

🤌 Arizona Inspection: Everything you need to know about home inspections in Arizona
What are Home Inspectors?
Home inspectors conduct home inspections, which makes them important stakeholders in real estate transactions.
A home inspector will assess the property and prepare a detailed report that documents the property's structures, design, and fixtures.
Qualified home inspectors will highlight material defects that could pose a significant financial or physical injury risk to the next homeowner.
👉 A good home inspector will uncover "hidden" issues of the property and save you from buying a poorly maintained house.
What do Home Inspectors Look for in Arizona?
Home inspectors look for visual cues of major flaws that could compromise safety. Appearances can be deceptive. No matter how great the curb appeal is, you don't want to get stuck with a damaged house.
Usually, a home inspector performs a general home inspection.
Depending on the property, the home inspector may recommend specialty inspections like radon, asbestos, and termite inspections.
1. General Home Inspection
In a general home inspection, a home inspector will examine all the mechanical systems and physical structures of the property. Inspectors assess the interior parts of a house and the exterior grounds to find flaws.
Here's what a home inspector does during a general home inspection:
Foundation Inspection: Inspection of the house perimeter to check for large cracks in walls, uneven flooring structure, sink holes, loosened or cracked windows, etc.
Garage: Inspector will check if garage doors open and close as expected, whether the garage is ventilated enough, and if the garage framing is visible.
Exterior Walls: Inspector inspects the walls of the property to check the damage caused by wood-loving organisms, a possible infestation of termites, etc.
Roof Inspection: Home inspector will check for loose or improperly secured shingles on the roof, signs of water damage, and the condition of the gutters.
Grading: House inspector will inspect property to check grading around the structure of the house to verify if the level of the ground around the home is positive, as in, water flows away from the house.
Electrical Inspection: Inspector will examine the electrical connections and wiring of the house to find potential shock points or possible surges.
HVAC Inspection: Done by a home inspector to assess the heating, ventilation, and air conditioning systems of the house.
Plumbing Inspection: Thorough examination of the plumbing system, including sewers, supply and sewage lines, etc., done by an inspector.
Kitchen Appliances: Inspector will inspect household appliances like installed ovens, dishwashing machines, grinders, blenders, surface cooking appliances, etc.
2. Specialized Inspections
A home inspector may recommend an additional inspection for a house, depending on their initial assessment.
In specialized home inspections or ancillary inspections, a trained real estate professional will evaluate a specific aspect of the property.
In a specialty home inspection, this real estate professional will re-assess the areas flagged as "potential threats." After this exhaustive reexamination, you get a complete view of that aspect of the property.
👉 Avoid Buying a Toxic and Insecure Property: Certain areas of the property may require special attention, and we recommend inspecting your new home for termite infestation even if a home inspector doesn't recommend it.
What are Home Inspectors Not Allowed to Do?
A good home inspector will limit their work to the scope of the inspection.
Some examples of what home inspectors will refrain from doing are:
Risk the Safety of Residents While Inspecting the House: Honoring their "duty to warn," an inspector should never neglect the safety of the residents and themselves. Disclosing all imminent threats in the inspection report is ideal, and if an issue could escalate, then the inspection should be stopped.
Diagnose and Draw Inferences of Symptoms That Need Further Testing: If a home inspector finds evidence of lead paint or mold, they shouldn't draw conclusions without doing the specific tests.
Repairing the Home They've Inspected: This is directly from the Inspector's Code of Ethics! No home inspector can renovate or fix the house that they have inspected.
Cross-sell or Upsell Other Real Estate Services: Inspectors shouldn't sell any other services like repairs, handyman, contractors, etc., especially for the repairs identified during the home inspection.
Move Items Around or Damage the House: The house inspector cannot move items around the house. They are also not entitled to make a hole in the wall to find out if the foundation is weak.
Outline Encroachments: An inspector's role is limited to examining the property, not estimating the exact size of the property or highlighting encroachments like a surveyor.
How Much do Home Inspectors Charge in Arizona?
A Arizona home inspector will charge anywhere between $254-$374. The average home inspection cost is $350.
Several factors, such as the size, condition, age, and location of your property, will contribute to this cost.
🤌 Home Inspection Cost Arizona: Get the breakdown of home inspector costs in Arizona
Who Pays the Home Inspector in Arizona?
The home buyer pays the home inspector.
Even though the buyer pays the home inspector's fees, these expenses aren't included in the buyer's closing costs.
» Buyer's Closing Costs in Arizona: Breakdown of all costs you pay as a home buyer
How to Find a Good Home Inspector in Arizona?
To find a good home inspector, you need to be thorough in your research.
Consider all the parameters to look for in a home inspector. The most important ones are customer reviews and the comprehensiveness of the home inspection reports.
The inspection report's level of detail and thoroughness indicates how observant and meticulous the home inspector is.
Home Inspection Report
The home inspector documents their findings in a house inspection report or a property inspection report. These reports contain home inspection pictures and observations made by the home inspector.
Detailed inspection reports summarize the home inspection process succinctly and expose the true condition of the property.
Such a comprehensive report helps home buyers make an informed decision about the house.
» Home Inspection Report Example: Check out this sample inspection report for the house & how to read it
How Long Does a Home Inspection Report Take?
The time to get back the inspection report depends on the thoroughness and meticulousness of the home inspector.
Typically, a home inspection report is available within 24 to 48 hours. An ancillary inspection report may take a few more days, depending on the severity.
Are Sellers Required to Repair Items AZ Home Inspectors Find Faulty?
Not really. However, the sale may not happen if you don't even consider making the mandatory repairs.
During a home inspection, a Arizona house inspector will look for anomalies in the property. Repairs identified by a home inspector can either be mandatory or non-essential.
💰 Sell Your House Without Repairs: If the mandatory repairs cost more than the profit you'll make from selling the property, you can sell your house as-is to Arizona cash home buyers.
» Selling Home As Is in Arizona: Check out our guide to selling a house as is in AZ.
Can You Sell a House As Is in Arizona Without Inspection?
Yes! You can sell your home as-is without a house inspection.
House flippers in Arizona and cash home buyers always scour for distressed properties on the MLS. You can market your property to such investors with a Flat Fee MLS listing on Houzeo.com.
👉 Home sellers who listed properties on Houzeo.com have received cash offers from iBuyers like Offerpad & cash buyer companies like We Buy Houses.
» Flat Fee MLS Arizona: Unload your property without spending a dime on repairs
What to Look For in a Home Inspector in Arizona?
Hiring a credible home inspector is critical because their home inspection report elaborates on the true condition of the property. Before scheduling a home inspection, you should check out:
Customer Reviews: Review the home inspector's reviews on popular review sites like Google & TrustPilot. National home inspection companies like Pillar To Post Home Inspectors have reviews for every franchise office. The past clientele review can help you understand the quality of inspection your house will get.
Home Inspector's Credentials: Review the license of the home inspector. Are they members of ASHI (American Society of Home Inspectors) or NACHI (National Association of Certified Home Inspectors)?
Training and Experience: How many certifications have they done? How many homes were inspected in their tenure? Do they perform specialized home inspections?
Pricing: Verify if the home inspector is charging as per the average house inspection costs in your area. It is likely that an experienced inspector may charge more for inspections.
Quality of Home Inspection Reports: Is the inspection report detailed and specific? How meticulously has the home been inspected? Did they cover all the crawl spaces and concealed attics? Are there enough photographs?
Access to Technology Tools: An inspector with new-age home inspection tools and drones will have a higher chance of detecting issues hidden in plain sight.
Check if the Home Inspector is E&O Insured:

E&O Insurance is a liability insurance that covers legal costs for a home inspector if they are at fault. This typically happens when the house inspector fails to identify flaws in a property.
Can Home Inspectors be Held Liable for Missed Items?
Yes, home inspectors are liable for missed items, especially if they could pose a huge risk to public safety.
In this case, if the inspector fails to examine the faulty wiring and the house catches fire, then whether the inmates live or die, the home inspector is liable. To proceed, though, you need to have a claim.
This can be either some specific inspection that was promised but never happened or an area the inspector forgot to examine.
Home inspectors can be sued for negligence, but proving it can be tricky.
Can I Sue My Arizona Home Inspector?
Yes, you can sue your home inspector. However, there is limited benefit from that drivel. You will have to prove your claim that the home inspector was irresponsible and negligent, which isn't a cakewalk, really.
If exculpatory clauses like the "Limitation of Liability Clause" were included in your home inspection contract, then you might as well not sue anybody and save yourself the hassle of lawsuits.
According to this clause, even if the home inspector or the company misses something, they are not liable to pay for the damage. The negligence may have cost $20,000 in house repairs, but you won't get a dime more than what you paid for the home inspection, $350.
ASHI and InterNACHI suggest home inspectors be E&O insured. That way, if a buyer wins the claim, the inspector's insurance company can cover half the costs.
👉 Proving a negligence claim can be complicated, so we suggest you consider legal actions:
Against the Home Builder: Only an option if the property is a new construction. It is not uncommon for home builders or subcontractors to subsidize and use cheap materials to decrease the cost of building a house in Arizona. You will need to prove this with factual data in a legal setting.
Against the Home Seller: Say the home seller didn't reveal the prominent defects in the seller disclosure, then you can sue the seller. Filling in the seller disclosure honestly is required by Arizona laws, and the legal consequences can be severe.
» Seller's Disclosure Arizona: Check out how a real estate property disclosure looks like
Home Inspector vs Home Appraiser
A home inspector is often confused with a home appraiser, but the two are quite distinct.
What is a Home Inspector?
A home inspector has zero concern with the market value of the property and takes an interest in its physical condition.
Home inspectors will examine all the systems of the house with scrutiny and identify flaws in the different areas of the house.
Home inspections are scheduled by home buyers generally. A pre-listing inspection is the only case when home sellers schedule an inspection.
Pre-Listing Inspection
A seller typically schedules a pre-sale or seller's inspection before they list on MLS. The primary motivation is to find flaws in the house early on. The inspection report can also be used as a home improvement guide for enhancing the property.
Sellers don't have to worry about the home inspector's visit when a buyer is interested in their property. A pre-listing inspection may help you sell your house quickly without bargaining the home sale price.
» Sell My House Fast Arizona: Here's a guide to help you sell your Arizona home fast
What is a Home Appraiser?
A home appraiser looks at the property to determine the fair market value of a property.
Appraisers will check local home sale trends to compare similar properties & evaluate a home's appraised value.
Mortgage lenders will hire a home appraiser if you get a property mortgage. Even if you don't need a mortgage to buy a house, you should still hire a home appraiser and verify the market value so you don't overpay.
» How Much is a Home Appraisal in Arizona: Find how much a home appraiser charges for an appraisal in AZ
Do I Need a Home Inspection in Arizona?
Yes, you need to do a home inspection because it reveals potentially life-threatening issues in a house.
Buying a home is probably something that happens once in one's lifetime. You don't want to end up with a property that costs thousands in extended repairs!
You can also leverage the result of the home inspection & negotiate with the seller to fix the issues in the home inspection report. Or you could request them to reduce the home sale price or give you some financial concessions.
If only a few cosmetic issues are found in the house inspection, you can review this repair cost guide and estimate the expenses.
When done by a diligent home inspector, home inspections can save you from overpaying for a property or buying a property that's a money pit!
Frequently Asked Questions
Also Read