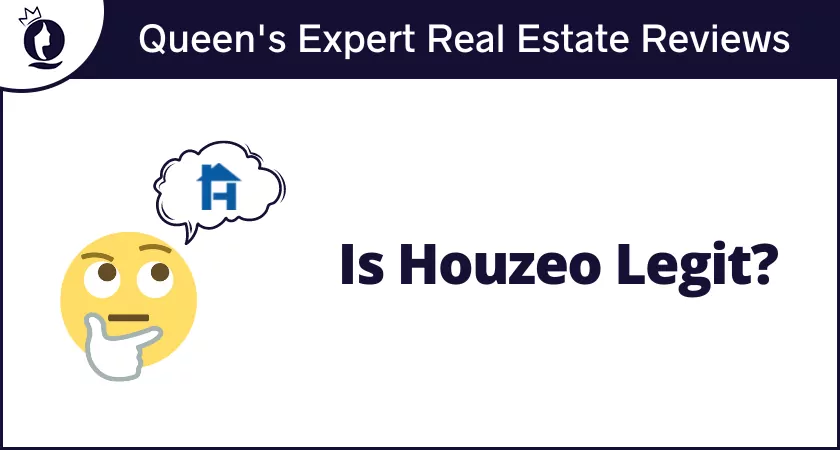 Houzeo is a popular choice among home sellers to get a Flat Fee MLS (FFM) listing, with the perk of no hidden fees. But is Houzeo legit?
Unlike other FSBO platforms, Houzeo has advanced technology and a 5-star customer support team.
Is Houzeo legit?
Why is Houzeo legit?: Factors like coverage, customer reviews, funding and working of the company makes Houzeo a legit company.
What is Houzeo? Houzeo is a real estate tech company that simplifies the listing process for home sellers in the US.
Houzeo Packages: It offers different listing packages with varying levels of services and features, including listing on multiple listing services (MLS), yard signs, professional photos, and more.
What is Houzeo?
Houzeo is a tech-centric For Sale By Owner (FSBO) website and real estate platform. The company gives home sellers tools only real estate agents have access to.
Houzeo works on the Flat Fee MLS listing model. They help home sellers list properties on the MLS for a flat fee.
Should I Sell My Home with Houzeo?
Yes, you should sell your home with Houzeo. With their Flat Fee MLS listing packages home sellers can save thousands in commissions and get on the MLS quickly.
Real estate commissions are at an average rate of 5.64% in 2022. Also, only 39.8% of real estate agents are willing to negotiate their commission rate.
Homes listed on the MLS sell faster and for 17% more. MLS listings get syndicated to Zillow, Realtor.com, Trulia, and other listing websites. MLS maximizes exposure. Houzeo will list your home on the MLS for a flat fee and set you up for an FSBO sale.

What is MLS?
Multiple Listing Service (MLS) is a database for real estate agents to list and view homes for sale. Only licensed real estate professionals have MLS access. An MLS listing maximizes exposure by marketing your property to buyer agents.
» How to List on MLS: Learn How to Get on MLS Without an Agent.
Is Houzeo Legit?
Yes, Houzeo is a legitimate company. The company has more than 3,192 reviews combined on all trusted review platforms. Home sellers have appreciated Houzeo for its technology, customer service, and affordability.
To establish Houzeo's legitimacy as a company we analyzed the following parameters, apart from the official website:
Houzeo Locations
Houzeo covers all 50 American states plus Washington D.C. Unlike other Flat Fee MLS listing services, the company also covers Hawaii and Alaska. However, the coverage and pricing are not the same across all the states.
Here's a look at the offers available with the packages along with their average pricing:
| | | | | |
| --- | --- | --- | --- | --- |
| # | Bronze ($329+) | Silver (399+) | Gold (379 + 0.5%) | Platinum (349 + 1%) |
| MLS Listing | 3 months | 6 months | 6 months | 12 months |
| Photos | 6 | MAX | MAX | MAX |
| Syndicated to Popular Sites | Yes | Yes | Yes | Yes |
| Listing Changes | $25 each | Unlimited | Unlimited | Unlimited |
| Free Cancellation | Yes | Yes | Yes | Yes |
Though the prices may vary across states, visit Houzeo's pricing page to know the listing package prices for your state.
Houzeo has different coverage types in different states:
Strong Coverage/Limited Automation: In Iowa, North Dakota, and Nebraska, Houzeo takes up to 2 days to make your listing live.
Limited Coverage: West Virginia, South Dakota, and Wyoming.
Strong Coverage/Strong Automation: Houzeo has disclosed its coverage across all the other 45 states, which builds the company's trustworthiness.
Houzeo Reviews
Customers across major review sites have positive things to say about Houzeo. The company has more than 3,192 reviews combined on all trusted review platforms.
Houzeo promptly responds to most reviews that need a follow-up. This makes Houzeo credible for home sellers.
Houzeo Google Reviews
Out of 1,283 reviews, Houzeo has a 4.9 star rating on Google Reviews.
✅ Stellar Customer Support
Houzeo's customer service and quick response ensure all questions get answered when needed.
You can call their representatives directly through the Houzeo customer service phone number. Or you can chat online through the website chat box. In our experience, the representatives respond immediately.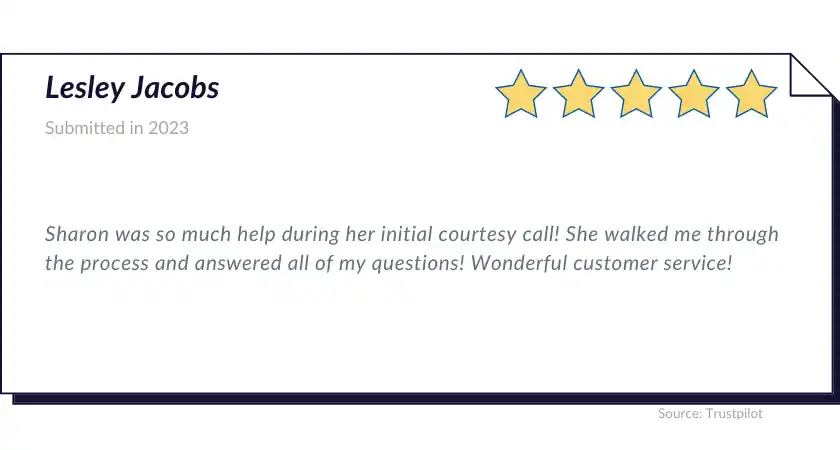 ✅ Home Sellers Saved Thousands in Commission
With Houzeo, home sellers only have to pay the buyer agent commission. This means they save 50% of the real estate commissions.
Home sellers across states have saved thousands in commissions with Houzeo. This is due to their affordable Flat Fee MLS listing packages. You only have to pay a small flat fee instead of a 3% listing agent commission.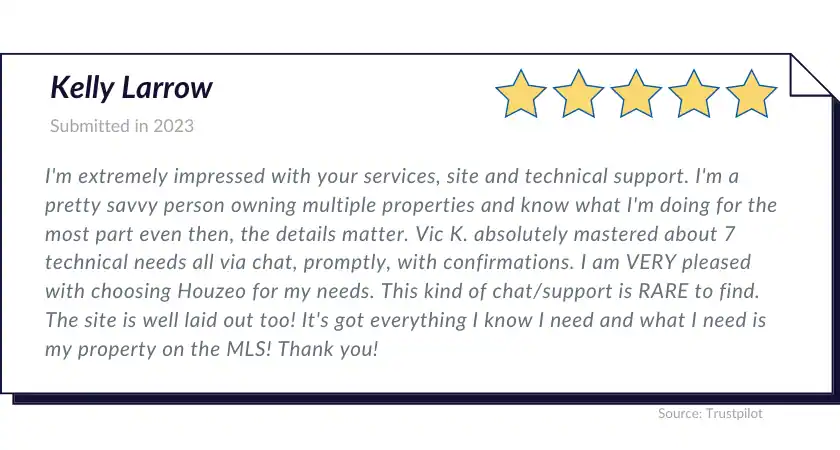 » Houzeo Review: Read our Complete Analysis.
Houzeo Trustpilot Reviews
Houzeo Corp has a 4.9-star rating on Trustpilot, out of 1,904 reviews.
✅ User-Friendly System Interface
Several customers choose Houzeo because of its powerful seller dashboard. Here is one such customer who discovered how Houzeo's online dashboard and interface simplify MLS listing.
Houzeo's interface and listing system are accessible and easy to use. After selecting an MLS plan, Houzeo assigns tasks for home sellers to complete like filling out MLS contracts & forms, and disclosures.
Upon completion, your home is listed on the MLS within 24 hours.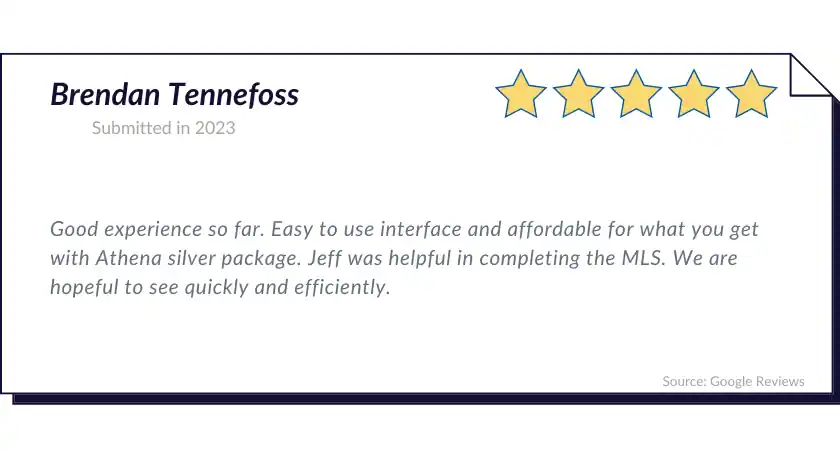 ✅ Easy Listing Changes
Apart from quick listing, Houzeo allows home sellers to make easy listing changes.
With Houzeo, home sellers can make several changes to their listings. This includes changing the listing price, photos, MLS listing status, and more. Home sellers have to raise a change request on the dashboard. Houzeo automatically generates an amendment contract. The amendment contract is needed to make changes to your MLS listing. Upon signing the contract, your change request is submitted and changes go live within 1-2 business days.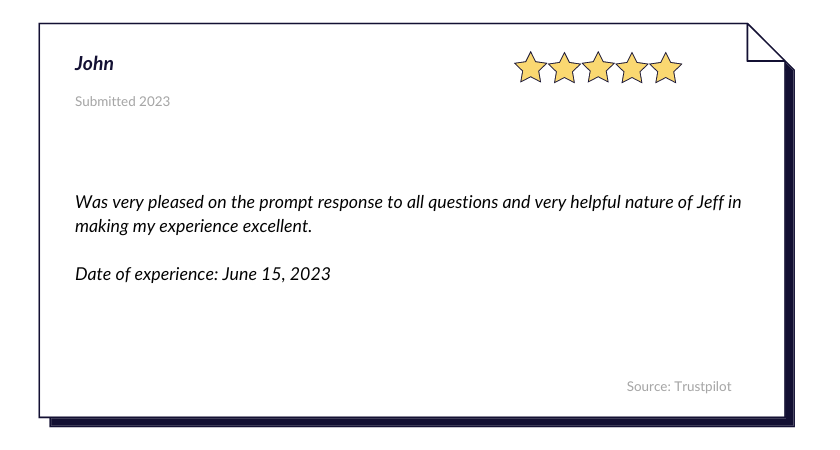 Houzeo Better Business Bureau Reviews
There are no Houzeo reviews on Better Business Bureau (BBB).
How Does Houzeo Work?
Houzeo works on the Flat Fee MLS listing model. It gets you on the MLS for a small flat fee, instead of a 3% listing agent commission.
What distinguishes Houzeo from other Flat Fee MLS companies is their technology. Houzeo provides home sellers with a powerful dashboard. Through the seller dashboard, home sellers manage listings, showings, offers, and more. If sellers get stuck at any point, they can reach out to Houzeo's customer support.
» How Houzeo Works: Everything You Need to Know
Houzeo Features
To maximize the seller's control over the transaction, Houzeo has built several products:
Houzeo Funding
Houzeo has not raised any funds. The company is self-funded.
Bottom Line: Houzeo is a Legitimate Company
Houzeo is a tech-centric For Sale By Owner (FSBO) platform that has been in business since 2017. Americans have listed more than $4 billion worth of properties with Houzeo.com.
Houzeo has more than 3,192 reviews on major review sites. Customer reviews show that the company responsibly helps sellers get listed on the MLS.
Reviews combined with the company's continuous efforts in developing technology show that Houzeo is legitimate.
» Want to learn more? Read these exclusive Houzeo reviews to find out why it is one of the best For Sale By Owner Websites in America.
Frequently Asked Questions
1. Is Houzeo free?
No, Houzeo is not free. Houzeo does provide a free Houzeo listing, but you only get listed on Houzeo.com. To get listed on the MLS, you have to purchase one of Houzeo's listing packages.
2. Is Houzeo a good Flat Fee MLS option?
Yes, Houzeo is a good Flat Fee MLS option. Houzeo offers home sellers a combination of affordable MLS listing packages, advanced technology, 5-star customer support, and maximum exposure.
3. Is Houzeo available nationwide?
Yes, with over 200+ markets, Houzeo offers nationwide coverage to home sellers.