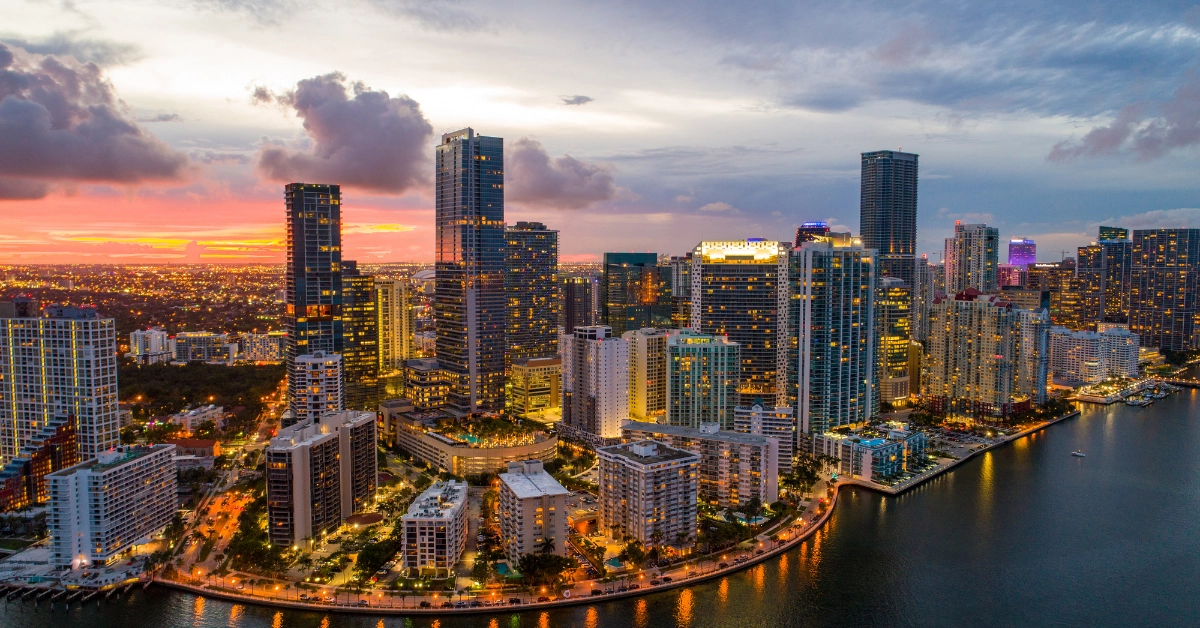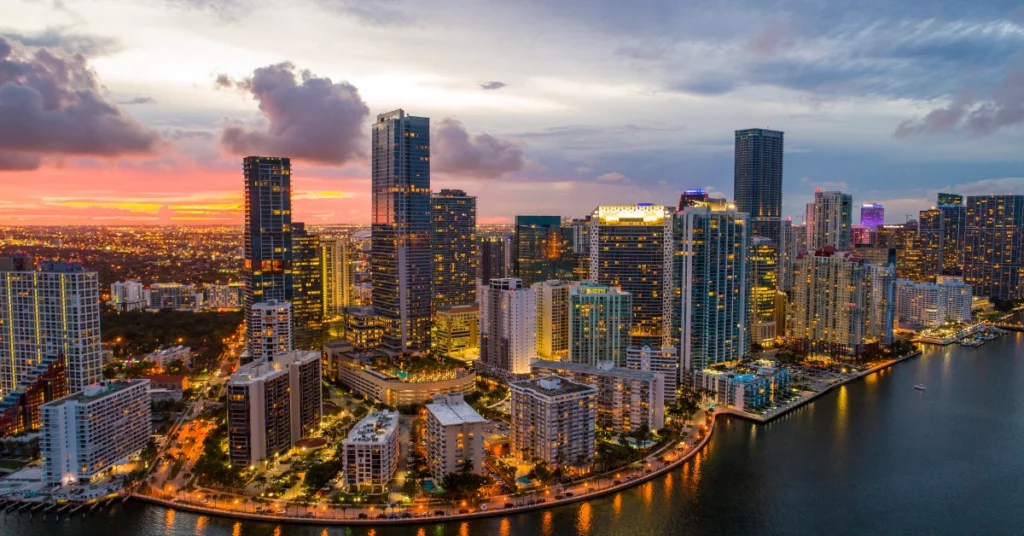 Flat Fee MLS companies yield the best savings if you are selling your home in Florida. They operate on a flat fee model instead of a traditional commission of 5%-6%.
Say, your home costs around $500,000. A cool $25,000 will end up in the agent's pocket. With Flat Fee MLS companies in the Sunshine State, you can save on hefty agent commissions.
We have conducted extensive research and dedicated thousands of hours to evaluating Flat Fee MLS services in Florida. Here are our rankings.
Rankings: 7 Best Florida Flat Fee MLS Listing Services
Reviews: Top 7 Florida Flat Fee Companies
1. Houzeo

Queen
📌 Florida Flat Fee MLS: In Florida, Houzeo's Bronze package costs $349. The Silver package costs $199 + 0.5% (Minimum $999), and the Gold package costs $299 + 0.5% (Minimum $995) at closing. The full-service Platinum package costs $179 + 1% (Minimum $995) at closing.

2. Doug Addeo

Queen
Doug Addeo offers 4 Flat Fee listing plans in Florida.
Basic Package – $195: This plan allows for 6 listing photos for a 6-month term. You get printable flyers, phone and email support, and all the required forms.
Basic Plus – $295: This is essentially the basic plan with the added benefit of a personalized yard sign.
Premium Package – $495: In this plan, you get all the basic services plus market analysis, contract review and advice, and a combo lockbox.
Full-Service Package – $895: In this plan, you get support and guidance from an experienced broker at all stages.
👑 The Queen's Take: Doug Addeo's local expertise and market insights help home sellers get top-notch deals for their properties. His advice has been quite beneficial to sellers.
👉 Doug Addeo: Read what customers have said about Doug's services.
Doug Addeo has 28 years of real estate experience making him an excellent choice for FSBO sellers!
Affordable Plans: The price range and services offered by Doug Addeo are great for budget-conscious FSBO sellers.
Expert Broker Assistance: Doug is popular among his clients for his sound advice and work ethic. With the full-service plan, you will get Doug's support from list-to-close.
The absence of tech features on the website is the main concern we have with Doug Addeo. Additionally, Doug's services are only available in Florida.
Doug Addeo has 4.8 out of 5 stars from 30+ reviews on popular review sites like Zillow.
👉 Doug Addeo Reviews: Find out what clients have to say about Doug's superior services.
3. Beycome

Queen
Beycome offers 3 FSBO packages. Prices may vary state-wise.
Basic Package – $99: This is a basic listing service for experienced sellers. You get services like a local MLS listing, unlimited updates, an open house scheduler, etc.
Enhanced Package – $399: This plan includes everything from the basic package plus added features like professional photography, promotional items, yard signs, etc.
Concierge Service – $599+ 1%: This plan is essentially a full-service virtual package. Services include negotiation and paperwork assistance and full marketing support.
👑 The Queen's Take: Beycome has a user-friendly interface and cost-saving potential. However, their customer reviews paint a mixed picture, with both positive and negative experiences.
👉 Beycome Pros and Cons: Beycome's pros and cons unveiled!
Beycome has a few drawbacks that you should be aware of.
Expensive Add-Ons: A $99 listing is almost always too good to be true. Many costs add up during the closing stage which can completely derail a successful sale.
Spam: Beycome is known to spam customers to upsell their Title service.
Limited Coverage: Beycome does not offer nationwide coverage. Currently, Beycome is available only in 10 states.
4. List With Freedom

Queen
ListWithFreedom gives you a choice of 3 Flat Fee plans.
Gold Package – $149: This basic plan offers a 6-month listing term with 6 photos. For an extra price, you may add an online showing service, an open house, and a virtual tour
Platinum Package – $195: This is simply the basic plan rebranded with 25 photos instead of 6 on the MLS.
Platinum Plus – $295: In this plan, you get all the upgrades from the basic plan plus the basic listing service.
👑 The Queen's Take: List With Freedom's packages are affordable. However, additional services like showings and open houses come with extra charges. Often, these services cost much less.
👉 Pros and Cons of List With Freedom: Check out the pros and cons of List With Freedom.
Listwithfreedom is one of the oldest Flat Fee platforms in the USA!
Quick Listing: Listwithfreedom makes sense for experienced home sellers on a tight budget. The listing is completely done online. Your listing will be live within 24-48 hours!
Unlimited Listing Changes: Unlimited changes allow you to create the best possible listing to attract potential buyers.
Listwithfreedom has certain drawbacks that can derail a smooth sale.
Hidden Fees: The word 'deceptive' has come up a few times in Listwithfreedom customer reviews. The pricing page does not mention the 0.1% – 0.25% commission cost upfront.
Not for First-time Sellers: Listwithfreedom does not offer much assistance when actually required. New home sellers can find it difficult without the guidance of experienced real estate professionals.
List With Freedom has a 4.1 out of 5 stars rating of 1,800+ reviews on Trustpilot.
» ListWithFreedom Reviews: Is List With Freedom worth it? Read our blog to find out.
5. Homecoin

Queen
Homecoin offers a single Flat Fee plan which requires many upgrades.
Flat Fee MLS Listing – $95: This is a basic MLS listing plan with a 12-month listing term.
Here is what you will pay for the additional services:
Listing Changes: $5 per change
Lockbox: $125
Photography: Varies
Sign Post: $99
FSBO Listing: Free
👑 The Queen's Take: Homecoin offers access to your local MLS for $95. A la carte services, on the other hand, are somewhat expensive. Often, these services, like the yard sign and the lockbox, cost much less.
👉 What Is Homecoin: Read to find out more about the company.
Homecoin can be useful for experienced home sellers.
Affordable Package: Experienced home sellers who don't require any broker assistance can opt for Homecoin's $95 listing plan.
Online Paperwork: You can complete all the required paperwork online for a quick listing.
Homecoin has several shortcomings!
Expensive Add-Ons: The $95 plan may seem like a steal deal but in reality, it is a honeytrap. Once you opt for the cheap plan you will quickly realize that it is only a minimal listing option. For everything else, you must pay extra!
Limited Listing Changes: Homecoin provides only 10 MLS listing changes. Every additional change costs $5. This might be an issue if your home does not sell quickly.
Subpar Tech: Although Homecoin claims to be 100% online the tech is pretty basic. The dashboard is clunky and does not auto-populate your listing data.
Homecoin.com has a 4.6 out of 5 stars rating from 50+ sellers on Google.
» Homecoin Reviews: Read this to find out more about Homecoin.
6. Flat Fee MLS Realty

Queen
Flat Fee MLS Realty offers 3 Flat Fee plans for FSBO sellers.
Silver- $129: In this plan, you get an unlimited listing term, unlimited listing changes, plus 25 photos on the MLS.
Gold- $249: You get everything from the Silver plan plus 50 photos on the MLS and CMA reports. You can also expedite your listing to make it live within 24 hours.
Platinum- $549: You get everything from the Gold plan plus professional photography with drone shots and a lockbox.
👑 The Queen's Take: Flat Fee MLS Realty makes it convenient for sellers to sell their homes by owner. However, their services come with several additional costs. Also, the company only covers single-family homes, townhouses, and condos.
👉 Pros and Cons of Flat Fee MLS Realty: Check out the pros and cons of Flat Fee MLS Realty
Flat Fee MLS Realty has a few positive aspects for FSBO sellers.
Affordable Packages: Flat Fee MLS Realty offers affordable packages starting at $89. These packages can be a good option if you are on a tight budget.
Industry Veteran: Stephen Hachey, the lead broker at Flat Fee MLS Realty has over 20 years of experience. He also runs a real estate law firm. The firm deals in foreclosure defense, short sales, loan modification, and tenant evictions.
Unlimited Listing Updates: In all three plans you get unlimited listing updates and changes. This helps to draft the best possible listing for your property.
Flat Fee MLS Realty has certain drawbacks that should not be ignored.
Hidden Costs: Flat Fee MLS Realty deducts $400 from the buyer's agent commission. They also charge $350 as a coordination fee at closing. These costs are not mentioned upfront.
Limited Property Type: The company only deals in single-family homes, townhomes, and condos.
Limited Assistance: You must conduct tours and communicate with buyers independently. This can be counterproductive for first-time FSBO sellers!
Limited Coverage: They do not have coverage throughout the state, so double-check if they provide flat fee listing services in your location.
7. FSBO.com

Queen
FSBO.com offers 2 packages for FSBO home sellers.
Basic Package – $99.95: This is a basic plan where your property is listed on FSBO.com and Redfin for 6 months. You do not get MLS listing in this plan.
MLS Package – $399.95: The package includes an MLS listing term of 6 months with up to 20 photos.
Additional Services
Classic FSBO.com Yard Sign w/ Stand: $60
Directional Arrow – For Sale By Owner: $12
Open House Directional Arrow: $12
Sign Riders: $12
👑 The Queen's Take: FSBO.com offers For Sale By Owner services, saving you thousands on hefty commissions. However, they do not list you on the MLS directly. Instead, they connect you with a broker at the state level.
👉 Pros and Cons of FSBO.com: Read the benefits and drawbacks of listing with FSBO.com.
FSBO.com can be useful for experienced home sellers.
Multiple Listing Categories: You get to highlight your listing in specific sections dedicated to foreclosure, pre-foreclosure, tax lien, or bankruptcy.
User‑Friendly Interface: FSBO.com has a simple website that is easy to navigate. It has a basic interface that enables you to create your listing by adding relevant information.
In our research, we found some drawbacks of FSBO.com.
Not 100% Online:  FSBO.com lacks automation features. You have to manage your listings on your own.
No DIY Resources: FSBO.com does not provide any resources to enhance your listing experience.
Unreliable Broker Quality: FSBO.com has mixed reviews online saying it has good services in some places only.
Extra Charges for Listing Photos: If you want to add more than 20 photos to your listing you have to pay extra fees of $50 to $60.
Expensive à La Carte Services: For add-on services like e-lockbox rental and showing service you have to pay $150 and $75 respectively. These services are costly compared to other Flat-fee MLS service providers.
FSBO.com has no reviews from credible sources.
👉 FSBO.com Reviews: Read to know more about FSBO.com
Best Florida Flat Fee MLS Listing Services Near Me
There are over 500+ small and regional Multiple Listing Sites in the USA. Here are a few in the Sunshine State for FSBO home sellers.  
Flat Fee MLS Miami: The Magic City has great selling potential even in a slow market. It is also a popular destination for real estate investors.
Flat Fee MLS Palm Beach: Palm Beach is known for its mansions, historic landmarks, and luxury resorts. The average listing price for Palm Beach homes in July 2023 was a cool $2.8M.
Flat Fee MLS Jacksonville: All Flat Fee listing companies in Jacksonville give your home the most exposure on the local MLS. Additionally, you can customize these plans as per your needs.
Flat Fee MLS Naples: These listing companies in Naples offer additional marketing tools for an extra fee. These can include professional photography and yard signs.
Flat Fee MLS Tampa: Tampa home sellers saw a rise of 18% in home listing prices compared to 11% for the rest of the nation. Homebuyers prefer Tampa for its great overall quality of life.
Brevard County Flat Fee MLS: These companies offer packages that help home sellers skip the hefty commissions.
Broward County Flat Fee MLS: Most Flat Fee companies in this county offer access to local real estate experts or consultants. They provide advice and guidance throughout the selling process.
Sarasota Flat Fee MLS: Sarasota Flat Fee services help home sellers list their property and sell it effectively without the intervention of a real estate agent.
Flat Fee MLS Clearwater: These companies help Floridians list their property and sell it without any hassle.
Flat Fee MLS Orlando: With Flat Fee services in Orlando, you can select the level of marketing support that suits your budget and goals.
How Much Do Florida MLS Listings Cost?
On average, you can expect to pay $200–$500 for a flat-fee MLS listing service in Florida. Here's how much a listing for sale by owner on the MLS costs:
Upfront Flat Fee: This is the amount you'll pay to get on the MLS.
Fees at Closing: Most Flat Fee MLS services will not charge any additional cost unless you are in a minimum service state.
🚩 Careful, Hidden Fees Ahead!
When selecting a flat rate MLS listing provider, keep an eye out for hidden fees or unexpected expenses. Some of these services list the price as low as $99. This usually means you will be bombarded with hidden costs during your closing process.
How to List Without a Realtor in Florida?
There is no way to list on MLS in Florida without an agent. But you don't have to pay thousands in commissions to get on this MLS. You can just opt for a flat-fee service. It is the fastest way to get listed on the MLS and hit the Florida real estate market.
You can get listed faster with high-tech FSBO sites like Houzeo than with a traditional full-service Realtor in Florida. And save thousands! Also, Houzeo's tech is stellar, and listing with them is a breeze. Here's how you can list with Houzeo.
Visit Houzeo to Register: On your browser, go to Houzeo.com and click "Start Free Listing" in the top right corner.
Provide Property Info & Photos: Register, then select "Sell a Property" on your Houzeo dashboard. Provide property details, choose a buyer agent commission, and submit photos.
Purchase a Listing Plan: Choose an MLS listing package that meets your selling requirements.
Complete the Listing Documents: You will be required to sign the listing agreement and complete the paperwork.
Assuming everything is in order, you'll be listed on your local MLS within 24 hours.
Want to Know How to List on the MLS With Houzeo?
Check out this video to understand how Houzeo helps you list on the MLS for sale by owner.
Alternatives to Florida Flat Fee MLS Listing Companies
We recommend flat fee services that offer a full-service upgrade for most Florida home sellers. But if you like keeping your options open, here are a few alternatives to Flat-rate MLS companies.
Discount Realtors in Florida: Florida discount real estate brokers offer all the services of a traditional broker. Typically, low-commission real estate agents will charge anywhere between 0.5% and 2%.
Cash Home Buyers: Companies that buy houses for cash in Florida pay you upfront within 24 to 48 hours. However, most cash buyers pay an average of 12% less than your expected home sale price.
Sell to iBuyers: iBuyers like Opendoor and Offerpad, buy hundreds of homes in Miami and other Florida markets. This can be a good option if you are trying to sell your home fast in Florida.
Realtors in Florida: You can also hire a full-service in-person Florida Realtor for all the expert assistance you require. Although convenient, you are likely paying a full 5% to 6% commission.
For Sale By Owner: FSBO websites will help you list and sell a house by owner in Florida and save thousands in listing agent commissions. Many For Sale By Owner websites will also list you on the MLS and help you with FSBO paperwork.
» Best FSBO Sites in Florida: See our top picks!
The Queen's Verdict
A Flat Fee MLS service in Florida is a cost-effective and flexible way to list your property for sale. These services allow you to retain more control over the selling process.
If you want a more affordable way to sell your house, we recommend Houzeo.com. As a tech company, Houzeo provides an unbeatable combination of maximum savings, cutting-edge technology, and top-notch customer support.
» Houzeo Reviews: Here's what FSBO sellers have to say about listing with Houzeo.com
Frequently Asked Questions
1. What is the best Flat Fee MLS listing service in Florida?
Houzeo is the best Flat Fee listing service in Florida. The company has an excellent customer rating and a near nationwide coverage.
2. Are flat fee commissions legal in Florida?
Yes. Flat fee commissions are legal all over the United States, including in Florida.
3. How long will it take for my MLS listing to go live?
The average time to list is 1-2 business days after you've completed all your tasks accurately. But for most MLS' in Florida, your listing can be up in 4 to 8 business hours (Central Time).
4. How do I get MLS access in Florida?
Only a licensed real estate agent can access the MLS. But you can opt for a Flat Fee MLS company to skip the agent fees.
5. What is for sale by owner contract?
6. How to sell a house in 2023?
If you want to sell your home in 2023, you must follow these steps:
1. List on MLS.
2. Offer a competitive buyer's agent commission.
3. Set a competitive pricing for your house.
4. Use professional photography.
» List on your Local FL MLS and save thousands of commission.
Related Keywords: flat fee mls florida reviews, what is the best flat fee mls listing service florida, best flat fee mls Florida, flat fee mls listing service Florida, flat rate mls listing service florida, mls listing service flat fee Florida, flatfeemls, flat fee real estate brokers in florida, cheapest flat-fee listing mls fl, flat fee realtor, low cost mls listing, flat fee mls listings in florida, fla mls, florida real estate mls