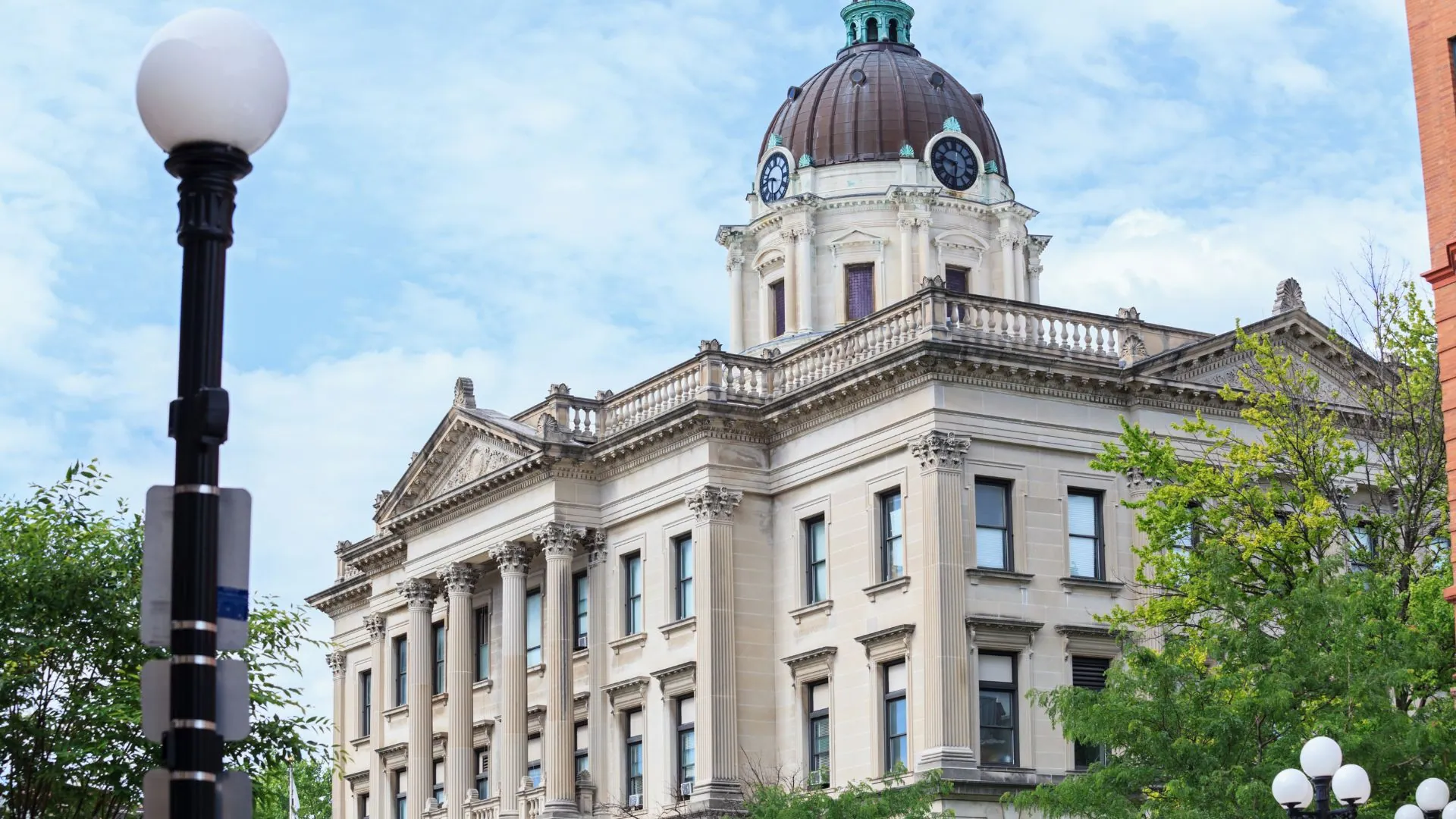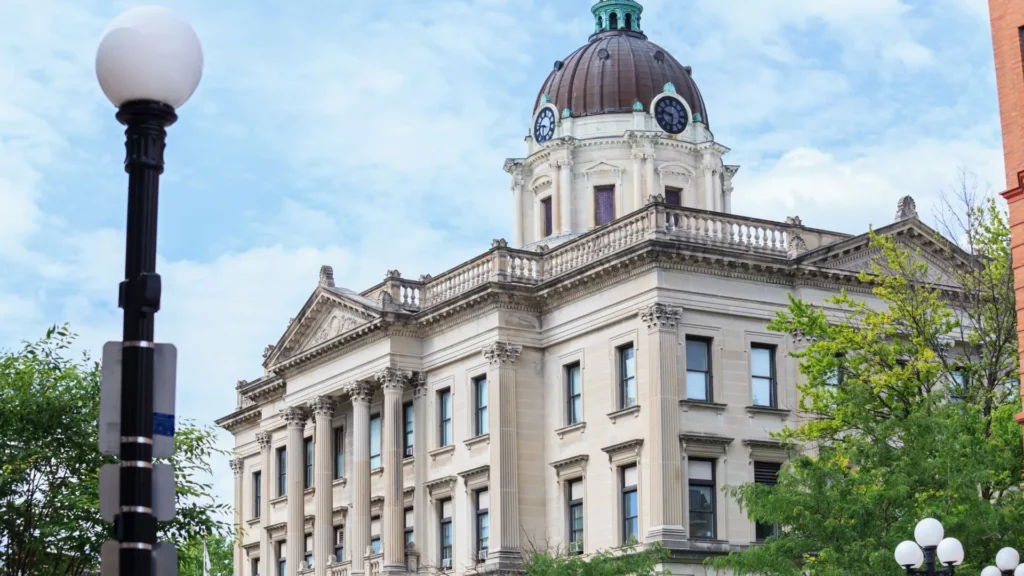 In Illinois, a single-family home typically costs between $257,500 – $405,000 to build. The type of property, building location, and customizations all affect how much it will cost to build something.
You also need to account for the cost of the land and the permits. It is time- and money-consuming to build your own home. House construction typically takes homeowners 9 to 12 months. Some people even think about getting a new one.
But is it going to be less expensive than constructing a brand-new house in Illinois? If not, what is the price of building a new home in Illinois, and is it worthwhile?
🚀 Key Takeaways
Illinois has one of the highest building expenses in the nation, with a cost per square foot of $133.
The most expensive material is framing timber: According to Forbes Home, it costs roughly $33,000 to frame a 2,000 square foot home.
Construction costs may rise: Your prices for building a house could go higher due to rising labour costs, poor supply chains, and rising material costs.
Home Construction Financing Options: Get a construction loan by working with a lender. Additionally, USDA and VA construction loans are options.
Can You Build Your Own House in Illinois?
Yes! In Illinois, you can unquestionably construct your own home if you have the ideal plot of land in the neighborhood you choose to reside in. But you need to factor in the time and money required to build a house in Illinois. Building permissions are also required.

The cost of obtaining a permit is based on the cost of the home or the location of the construction. The fee for the permission is rarely a set amount. Illinois counties have different permit laws. More details on house building permits can be found on the website or in person at the county office in your area.
» Permit Costs: Read out our section about home building permits and their costs.
Is it Cheaper to Build or Buy a House?
The cost of buying an existing home is typically less expensive than the cost of creating one. However, keep in mind that by creating your own house, you receive a brand-new house that is tailored to your requirements.
The average cost of constructing a home in Illinois is $265,440, with costs ranging from $240,000 to $350,000. Land prices, excavation costs, permits, and other fees are not included in this sum. Depending on the design type and specifications, the cost to build a home in Illinois might exceed millions of dollars.
The median sale price for a home in Illinois is $280,900 as of May 2023, if you're thinking about buying one. Home construction by an individual can take up to 12 months. You will need to build your house in 9 months, even if you employ a contractor. New house development takes time, according to the Illinois real estate market.
Not buying? Want to sell your home?
How Much Does it Cost to Build a House?
In Illinois, constructing a home typically costs $133 per square foot after subtracting land costs, permit costs, excavating costs, and other expenses.
Average Cost of Building a House
| | |
| --- | --- |
| Average Home Building Costs in Illinois | $265,440 |
| Minimum (800 sq. ft.) | $105,600 |
| Maximum (5,000 sq. ft.) | $660,000 |
| Average Range | $257,500 – $405,000 |
The statistics listed above are averages that can change depending on a variety of elements, including kind, size, labour demand, material pricing, etc.
Average Cost to Build a House in Illinois by Square Footage
The table below shows the cost per square foot for different-sized homes in Illinois:
| | |
| --- | --- |
| Home Size | Average Price Range |
| 1,000 sq. ft. | $132,000 |
| 1,500 sq. ft. | $198,000 |
| 2,000 sq. ft. | $264,000 |
| 2,500 sq. ft. | $330,000 |
| 3,000 sq. ft. | $396,000 |
Average Cost to Build a House in Illinois by Cities
The price of building a home in several of Illinois's well-known cities and counties is as follows:
| | |
| --- | --- |
| City/County | Average Building Costs Per Sq. Ft. |
| Chicago | $130 |
| Waukegan | $100 |
| Schaumburg | $160 |
Average Home Building Costs in Illinois by Region
You might also think about constructing your home in some of the following other well-liked areas:
| | |
| --- | --- |
| Region | Average Building Costs Per Sq. Ft. |
| Southern Illinois | $102 |
| Central Illinois | $110 |
Home Building Costs Breakdown
To provide a clearer view, the breakdown of building costs for a 2,500 square foot home in Illinois is as follows::
Hard Costs to Build a House in Illinois
Hard costs are costs directly associated with the construction of a home that are used to estimate when the project will be completed.
1. Material Cost to Build a House: $147,500
About 50% of the cost of a structure is made up of the materials. The cost of building materials for a home is approximately $50 per square foot. Building supplies increased in price between 5% to 10% between 2021 and 2022.
Longer delivery times and greater demand for siding and other building supplies were to blame for this. In 2023, the cost of developing homes is anticipated to fluctuate.
According to Ken Simonson, Chief Economist at Associated General Contractors of America, price increases and shortages will subside for some goods in 2023 but will remain unstable for others.
Cement and concrete products are likely to have continuing shortages as the nation has not added any cement production since 2009 while demand is growing, particularly from infrastructure projects."

– Ken Simonson, Chief Economist at Associated General Contractors of America
The following are the material expenses you should factor into your Illinois home construction budget:
Flooring: $5 to $12 per sq. ft.
Drywall: $1.50 to $3.50 per sq. ft.
Siding: $2 to $12 per sq. ft.
Lumber: $5 to $11 per sq. ft.
2. Contractor(s) Charges: 10% – 20%
To supervise the building process, you need a contractor or company. Employing specialists, estimating prices, and finishing projects on schedule are all tasks carried out by contractors.
In the course of building a home, a general contractor employs numerous other specialists. Among them are
Electricians
Architects
Floor installers
Plumbers
HVAC installers
Carpenters, etc.
10% to 20% of the total cost of the construction is what a contractor will charge. The cost of hiring a general contractor is influenced by a number of variables, including the type of property, the level of details, the materials used, and the labour. Make sure to factor in each professional's hourly charges in addition to the contractor cost.
The following table lists Illinois home building specialists' typical hourly rates:
| | |
| --- | --- |
| Professionals | Hourly Rate* |
| Flooring Installers | $22.08 |
| Roofers | $22.45 |
| Painters | $20.03 |
| Brick Masons | $27.87 |
| Landscapers | $18.28 |
| General Contractors | $24.46 |
| Plumbers | $35.78 |
| Carpenters | $24.82 |
| HVAC Technicians | $28.44 |
| Structural Engineers | $40.29 |
| Electricians | $28.77 |
*Hourly rates are sourced from indeed.com and may exclude equipment charges
3. Electrical Costs: $7,500 – $12,500
The typical electricity cost per square foot for new building ranges from $3 to $6. This sum covers both the preliminary work and the finishing touches. The size of the property, the type of wiring, the type of wire used, and other factors will affect how much you spend on electrical repair.
You can DIY the electrical work to save money, but you'll still need professional electrician to look over the connections. The hourly rate for certain electricians might reach $120.
4. Roof Installation Costs: $3,100 – $35,500
The type of roof you choose, the slope of the roof, and the size of your home all affect how much it will cost to have it roofed. Here is a table outlining how much different types of roofing materials cost per square foot in Illinois:
| | |
| --- | --- |
| Roofing Material | Avg Cost Per 100 Sq. Ft. |
| Asphalt Shingle Roof | $158.09 – $256.90 |
| Tile Roof | $741.05 – $1,185.69 |
| Wood Shake Roof | $518.74 – $681.77 |
| Slate Roof | $716.35 – $1,778.53 |
Source: ProMatcher
5. Plumbing Costs: $12,000
Costs associated with plumbing include setting up fixtures like toilets, faucets, washbasins, bathtubs, etc. In new construction, plumbing fixture installation costs are roughly $4.50 per square foot, or $4,080 on average (national average).
To install the sewage lines and fix the pipes, you need a plumber. While custom building a home in Illinois, you must also install modern appliances like washers, dryers and geysers.
6. HVAC Installation Costs: $12,500
The cost to install a new HVAC system ranges from $1,500 to $12,000. Numerous variables, like the cooling area's size, the system's kind, the manufacturer, the number of additional zones, etc., affect the price. The installation price could go up by $2,000 or more as a result of all these additional factors.
Soft Costs to Build a House
Expenses that don't immediately affect the construction process are referred to as soft expenses in the construction of homes. Costs for permits, designs, etc. are among them.
1. Land Cost: $26,000 Per Acre
You must look for land to build on before building your home in Illinois. Two land-related expenses will be incurred by you:
Cost of Purchasing land: Illinois costs $23,492 on average per acre. The size and location of the house you want to build will affect the cost of the land.
Cost of land preparation: Before you begin building, you must clear and level the site. The price of land preparation might range from $1,500 to $3,000.
» How Big is an Acre: Definition, Dimensions, and Facts (With Visual Examples).
🤔 Is it cheaper to build a house in Illinois if you already own land?




Yes. In most cases, building a house is in Illinois cheaper if you own the land. You will incur only the cost of building the home. Plus, you can customize your home to your requirements!


» Land For Sale By Owner in Illinois: Buy land to build a house near you.
To save money on land costs, you can purchase undeveloped land, but you may need to pay additional expenditures to prepare the area for building, such as levelling and filling.
2. Illinois Home Building Permit Costs: $5,000
A construction permit is required in Illinois for contractors to build a new home. The process of building a home is authorised by construction or building permits, which are legal documents.
According to the construction type, occupancy type, home building area, and project scope, different counties have different permission fees and building code requirements.
Here are a few permits you might require along with their typical costs:
Building Permit: $1,000 to $2,000
HVAC Permit: $250 to $400
Plumbing Permit: $50 to $500
Electrical Permit: $10 to $500
The price of a building permit varies by county. For detailed permit costs, see the websites of your neighbourhood counties.
3. Home Interiors: $20,000
You will require furniture, electronics, utensils, silverware, and bathroom necessities before you move into your new house. Despite the fact that they might seem affordable, the expenditures can mount up quickly.
Your preferences, the level of finishes, where you live, and the retailer you choose from will all affect the price. Spending money on interior decorations for a 2,500 square foot home should be at least $20,000.
4. Home Interior Designer Costs: $5,400
You can employ an interior designer if doing it yourself isn't your thing. Before you decide on the final finishes, a professional interior designer will show you 3D views and renderings of how your home will appear and feel.
Based on your preferences and functional needs, an interior designer will also order the appropriate furniture, wall art, rugs, carpets, artefacts, etc. for your space. They can also aid in maximising the use of available space.
However, interior designers are not inexpensive. Budget $5,400 on average, but keep in mind that your needs may necessitate more or less.
House Building Financing Options
This part may be skipped if you have the resources to finance your ideal home. If not, hold onto your hope. Apply for one of the following home loans after creating a budget and estimating your financial requirements:
Home Construction Loans
The following are the two most well-known home construction loans:
Construction-to-Permanent Loan: This loan covers the price of both buying the land and constructing the house. The financing is converted to a conventional mortgage of 15 to 30 years once the building is finished and you move into the home.
Construction-only Loan: This type of loan just covers the cost of building a home; it does not include the cost of buying the land. The entire loan balance is due once your home is ready. Either you pay the sum in cash or get a mortgage to do so.
Personal Loan
Your complete home-building cost won't be covered by a personal loan. Take out a personal loan to pay for a particular construction component. Let's say that when planning your home construction budget, you neglected to factor in landscaping. A personal loan could help you in this situation.
Home Equity Loan
Mortgage Loan Homeowners who currently own a home and want to fund the building of a new one might do so with a home equity loan. You may be able to finance all or a portion of the construction of your new home, depending on how much equity you currently have in your current residence.
Should You Build Your Own House?
We strongly advise either building a house or employing a general contractor to do it if you own land in the area you want to dwell. Spend nine to twelve months planning and building your new Illinois home.
If you don't have your own land in a desirable location, we advise you to look for turnkey homes in Illinois and be settled as soon as possible.
Visit Houzeo.com to look for FSBO properties in Illinois rather than going through the hassle of building a home. Within a month, move into your new house after making offers and negotiating with the homeowners personally.
» NEED MORE CLARITY? Read these exclusive Houzeo reviews and learn why it is one of the best FSBO sites in America.
Frequently Asked Questions
1. How much does a 2,000 square foot home in Illinois cost to construct?
A house in Illinois can be built for around $133 per square foot. Consequently, it would cost around $266,000 to construct a 2,000 square foot home in Illinois. These expenses will change based on factors including location, type of property, labour costs, material costs, etc.
2. In Illinois, what is the price per square foot of constructing a home?
A house can be built in Illinois for around $133 per square foot. On the other hand, a number of additional factors affect home construction costs. These include the type of property, the location of the construction, the cost of labour, etc.
3. In Illinois, how much does a foundation cost?
Resources for Selling Your Owner-Built Home
Here are some resources you need to look into if you want to sell your house after building it in order to make the most money:
Also Read: