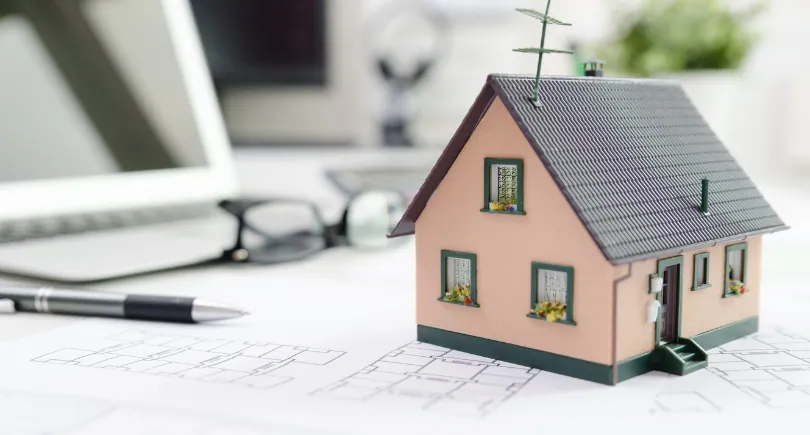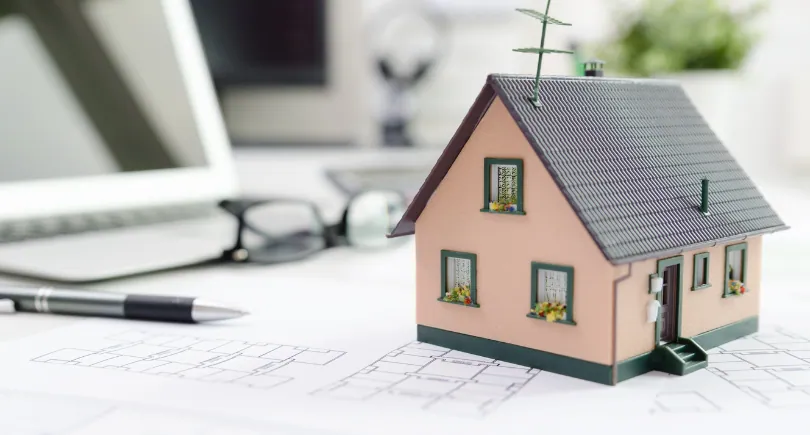 Including the cost of the land, the average cost to build a house in the US is $449,000. With self-sufficient, modular, and opulent forms all in vogue, building a home may cost millions of dollars. The location, hourly labor rate, material pricing, and home style you select all affect the cost of building a house.
Can You Build Your House in the US?
After obtaining the necessary licenses, you can build your own house in the United States. The total value of your home or the total area is typically taken into account when calculating the cost of permits. The permit will hardly ever have a fixed cost.
Permits vary from county to county, not just from the state. For more information on building permits, contact your local county's office or website.
Is it Cheaper to Build or Buy a House?
According to a recent study by the National Association of Home Builders (NAHB) and the US Census Bureau, it costs, on average, $34,000 less to buy a house than to build one. In the US, the average cost to build a home is $449,000, while the average price to purchase a brand-new home is $414,200.
The cost of the land, the excavations, the permits, and other related costs are all included in the overall cost of building a new home. That, however, omits a significant component, namely time. Building a home from scratch takes anywhere between three to six months. So, new home construction is not only expensive but also time-consuming.
Cost to Build a House Near Me
| Region | States/Cities | Cost to Build a House Near You |
| --- | --- | --- |
| Northeast | States | Cost to Build a House in Connecticut | Cost to Build a House in Maine | Cost to Build a House in Massachusetts | Cost to Build a House in New Hampshire | Cost to Build a House in New Jersey | Cost to Build a House in New York | Cost to Build a House in Pennsylvania | Cost to Build a House in Rhode Island | Cost to Build a House in Vermont |
| Northeast | Cities | Cost to Build a House in Philadelphia, PA |
| Midwest | States | Cost to Build a House in Illinois | Cost to Build a House in Indiana | Cost to Build a House in Iowa | Cost to Build a House in Kansas | Cost to Build a House in Michigan | Cost to Build a House in Minnesota | Cost to Build a House in Missouri | Cost to Build a House in Nebraska | Cost to Build a House in North Dakota | Cost to Build a House in Ohio | Cost to Build a House in South Dakota | Cost to Build a House in Wisconsin |
| Midwest | Cities | Cost to Build a House in Chicago, IL |
| South | States | Cost to Build a House in Alabama | Cost to Build a House in Arkansas | Cost to Build a House in Delaware | Cost to Build a House in Florida | Cost to Build a House in Georgia | Cost to Build a House in Kentucky | Cost to Build a House in Louisiana | Cost to Build a House in Maryland | Cost to Build a House in Mississippi | Cost to Build a House in North Carolina | Cost to Build a House in Oklahoma | Cost to Build a House in South Carolina | Cost to Build a House in Tennessee | Cost to Build a House in Texas | Cost to Build a House in Virginia | Cost to Build a House in Washington D.C. | Cost to Build a House in West Virginia |
| South | Cities | Cost to Build a House in Dallas, TX | Cost to Build a House in Houston, TX | Cost to Build a House in Atlanta, GA | Cost to Build a House in Miami, FL | Cost to Build a House in Orlando, FL | Cost to Build a House in Austin, TX |
| West | States | Cost to Build a House in Alaska | Cost to Build a House in Arizona | Cost to Build a House in California | Cost to Build a House in Colorado | Cost to Build a House in Hawaii | Cost to Build a House in Idaho | Cost to Build a House in Montana | Cost to Build a House in Nevada | Cost to Build a House in New Mexico | Cost to Build a House in Oregon | Cost to Build a House in Utah | Cost to Build a House in Washington | Cost to Build a House in Wyoming |
| West | Cities | Cost to Build a House in Seattle, WA | Cost to Build a House in Sacramento, CA |
Related Keywords: best fsbo site, best for sale by owner websites