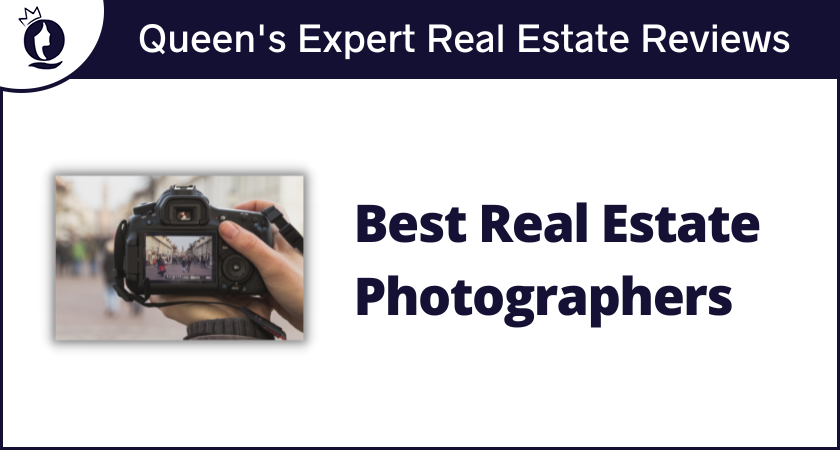 Homes with high-quality photos receive 44% higher asking prices per square foot. Hiring a good real estate photographer is imperative if you are looking to sell your house at a high price.
We have compiled a list of the best real estate photographers in USA for your reference.
Ranking: Best Real Estate Photographers in USA
| | | |
| --- | --- | --- |
| Real Estate Photographer | Specialty | Service Available |
| 1. Patrick Bertolino | Apartments & Aerial Photography | Texas |
| 2. Kim Oliver | Residential & Commercial Properties | California |
| 3. Richard Kaplan | Luxury Properties & Interior Photography | New York |
Description: Best Real Estate Photographers in USA
1. Patrick Bertolino
Houston photographer Patrick Bertolino specializes in real estate and architectural photography. He is also a member of the Professional Photographers of America (PPA), and Texas Professional Photographers Association (TPPA).
Pricing: Basic real estate photos start from $225 and luxury videos go up to $900
Services Offered: Real Estate Photos, Walk Through Videos, Aerial Photos, Luxury Videos, Virtual Staging, Next Day Floor Plans, Matterport, Day to Dusk Images, Twilight Photos, Lifestyle/Amenity Photos

2. Kim Oliver
Kim Oliver specializes in residential and commercial photography in Northern California. She is also a member of Real Estate Photographers of America & International, Google Street View Trusted Photographer and has excellent google reviews.
Pricing: Upon request
Services Offered: Zillow Video Walkthrough, Hi-Res Photos, Twilight Photography, 3D Tours
3. Richard Kaplan
New York-based photographer Richard Kaplan specializes in luxury and interior & exterior photography. He is considered one of the best real estate photographers in America.
Pricing: Upon Request
Services Offered: Commercial Photography, Interior and Exterior Photography
What is a Real Estate Photographer?
A professional real estate photographer captures the best aspects of your property and makes it more appealing. It could be an MLS, flyer or a picture for the yard sign, getting a real estate photographer is a must. It is also essential to hire a real estate photographer if you are looking to sell your house quickly and at a higher price.
A real estate photographer is a professional who specializes in capturing high-quality photographs of properties, primarily for marketing and advertising purposes in the real estate industry. Their main goal is to showcase properties in the most appealing and accurate way possible, attracting potential buyers or tenants.
Real estate photographers use their expertise in photography techniques, lighting, composition, and post-processing to highlight the key features of a property and create visually engaging images. They often work closely with real estate agents, homeowners, and property developers to understand their requirements and capture images that effectively represent the property's unique selling points.
Why Do You Need a Real Estate Photographer For Listings?
Listings with professional photography sell 32% more quickly.
Homes with professional photos get 61% more views than amateur photos.
Aerial photographs help homes sell 68% more quickly.
Videos on real estate listings increase inquiries by 403% over those without them.
A professional real estate photographer will know the correct angle, lighting, time of the day, and elements to focus on when taking pictures of your house. They make sure that your real estate listing photographers will stand out more than amateur photos. And hence, you need a real estate photographer for your listings.
Types of Professional Real Estate Photographers
There are four main types of professional real estate photographers that you can choose from:
1. Luxury Real Estate Photographers
These professional real estate photographers are certified in luxury real estate photography. They capture the high quality and beautiful angles of your home, giving the buyer an up-close look at your property. Ideal for highlighting the best features of your house.
Experienced luxury real estate photographers know how to approach any location and select the appropriate vantage point, height, zoom, and position to produce the most dynamic viewpoint to highlight each room or space in the most effective manner to sell a house.
2. Commercial Real Estate Photographers
Commercial real estate photographers are experts at showcasing wonderful spaces with their beautiful architects. They are excellent at highlighting the best aspects of a property and usually capture commercial spaces like restaurants, apartment complexes, new construction, and business centers.
The purpose of commercial real estate photography is to take pictures that will be used to market, sell, or advertise a person, a product, a service, or a business.
3. Residential Real Estate Photographers
Residential real estate photographers are specialized in providing consistent, high-quality images to evoke the emotions of your home's surroundings. These local real estate photographers will make your home stand out in order to entice home buyers to make the move.
Condos, single-family houses, townhomes, multi-family complexes with two to eight units, and luxurious properties are all included in residential photography.
4. Real Estate Drone Photographers
A drone or aerial view of the property gives the buyer an idea of the surrounding area, amenities, and landscape near it. Drone photography is especially important if it is a large property and has a lake, a scenic backyard, or a front yard.
Professionally taken aerial photographs offer a more accurate, 360-degree visual portrayal of a property and its environs. Real estate drone photographers are experts at capturing the beauty of your property from above.
How Much Do Real Estate Photographers Charge?
Hiring a real estate photographer can cost you between $150-$400 depending on the size and area of your property.
Real Estate Photographer Pricing
Services Offered
Price Range
1. Standard Photography
$230 (National Average)
2. Aerial Drone Photography
$50 – $250
3. Virtual Tours/ Matterport
$15 – $20
4. Floor Plans
$15 – $80
5. Luxury Real Estate Photography
$100 – $2000
6. Real Estate Videos
$200 – $5000 (low to high-budget videos)
7. Virtual Staging
Virtual Staging
$15 – $200 (depending on no. of photos and enhancements needed)
👉 Disclaimer: Pricing will change as per the photographer, city, service selected, area and property type.
How to Choose a Real Estate Photographer:
Before Choosing a Real Estate Photographer these are a few factors you need to consider:
Check Portfolio: A good photographer will showcase their work portfolio on their website or on their social media platform. See all their work and whether that matches your needs. What kind of training and experience does he or she have? How much experience do they have working in this niche?
Equipment: What kind of equipment do they use? What kind of camera and other related pieces of equipment do they use?
Online Reviews: Do they have any online reviews that you can take a look at? Do they have any customer recommendations? Review platforms like Yelp, Zillow, and Google reviews can help you find out what other customers have to say about that photographer
Editing Skills: How good are they at retouching photos? Do they have excellent editing skills along with photography?
Packages Pricing: What are the packages they offer for real estate photography? A photographer might charge on an hourly basis or on the areas of the property. However, hiring a great photographer will be slightly expensive but it would be worth it.
Best Deals: Get the best deal by comparing pricing with similar photographers to narrow down your choice. A good local photographer with less experience would be a good choice if you want to save time, and money and only need basic photos for MLS (multiple listing service). If getting a higher selling price is your goal, then consider hiring a well-established photographer, to make your property pictures stand out.
Quick Turnaround Time: Many photographers offer a 24-hour turnaround time. This is especially important when listing photos online, as you may need to do the listing quickly. Time your listings accordingly and preferably hire a photographer who delivers photographs on time.
What is Real Estate Photography?
Real estate photography is taking professional pictures of a property to sell and market it better. It is most commonly used for listing a property for sale online.
The photographs taken in real estate photography are commonly used in various marketing materials, including online listings, property brochures, advertisements, social media posts, and other promotional platforms. These images play a crucial role in attracting potential buyers or tenants and generating interest in the property.
Real estate photography often involves capturing a wide range of shots, including exterior views of the property, interior shots of rooms, details of architectural features, and capturing the overall atmosphere of the property.
Professional photographers may also employ techniques such as HDR (High Dynamic Range) photography, which combines multiple exposures to create images with a wider range of tones and details.
Real Estate Photography: Read our comprehensive guide and learn all tips & tricks.
Final Note
Choosing the correct real estate photographer will be the key step in getting more views for your property online and will help it to make it sell faster. The above article helps you how to approach and find the best real estate photographer for your property.
Real Estate Photographer Near You
Also Read
Frequently Asked Questions
1. How much does a real estate photographer cost?
A real estate photographer can cost anywhere from $100 - $400 depending on which photographer you may go with. Some charge based on the property area while others may charge on an hourly basis.
2. Are professional real estate photos worth it?
Yes. Professional real estate photos are worth it.
Homes listed in the $200,000 to $1 million range sell for $3,000 to $11,000 more when they have professional real estate photography,per reports
3. How many photos should a real estate listing have?
10 - 15 photos should be the ideal count for a real estate listing.
It would also depend upon the size of the property. For a single-family home, interior pictures covering every room and bath area, along with an exterior photo of the front yard and backyard is sufficient for better understanding of the property.
Related: professional real estate photography near me, realestate photographer, real estate photographers near me, real estate photogrphy, real estate photographer salary, professional house photography, real estate pictures, video, photographers near me, real estate photos near me, photographer for real estate, professional real estate photos, real estate photographers, luxury real estate photographer, professional real estate photographer, realestatephotography, real estate photography, photographer for home listings, photographer real estate, home photographers, commercial real estate photographer, house photographer, photographer for home sales, snapper photographer, house photographers, get real estate photography, mls photographer, real estate photography company
Related: residential photography, real eatate photography, real estate pictures near me, house photography near me, apartment photography, real estate photographer prices, real estate photograpers near me, photographer for house sale, taking pictures for realtors, local real estate photographers, real estate photographer cost, an aerial photographer who photographs real estate properties has determined, best real estate photographers near me, certified real estate photographer, freelance real estate photographer, listing photographer
property photographers, top real estate photography companies, hire real estate photographer, looking for real estate photographer, professional home photographer near me, real estate photo service, at home photographer, best real estate photographers, famous real estate photographers, professional real estate photographers near me, real estate photographers in my area, real estate photographers of america
Related topics:top real estate photographers, photographer for real estate near me, home photographers near me, house photographer near me, who hires real estate photographers, do real estate agents hire photographers, drone real estate photographer, photography for real estate, professional house photographer, real estate photography companies near me, what is real estate photography, apartment photographer, home photographer, house for sale photographer, professional home photographer, property photographer near me, real estate videographers near me, residential photographer near me, house photographers near me, photographer for real estate agents, professional photographer for house sale, property photographers near me, in home photographer near me, property photographer, residential photographer, 3d photographer