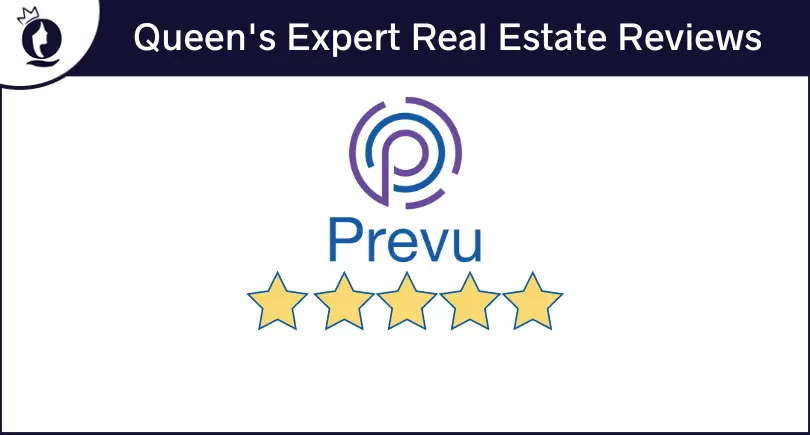 Prevu Real Estate is a discount real estate brokerage company. They primarily focus on providing affordable real estate transactions. However, these savings may come at the cost of service quality.
Another dealbreaker with the company can be their outdated technology. You may lack a comprehensive platform with basic features like the ability to manage listing, schedule showings, and automate listing paperwork. If you're looking for a more tech-forward alternative, Houzeo can be the answer for you.
Houzeo will automatically assign your local MLS giving you maximum exposure to buyers and buyer agents. Your listing will also be on all major platforms including Zillow, Redfin, Realtor.com, and Trulia.
Key Takeaways
Pros: Qualified agents, buyer rebates, reduced listing fees compared to traditional agent commission
Cons: Lack of personalized support, inconsistent service quality, limited coverage
Our Take: We do not recommend Prevu for home sellers if you want to save on commissions. You will save more money and get listed faster with Houzeo MLS Listing.
What is Prevu Real Estate?
Prevu is a licensed real estate brokerage headquartered in New York. It primarily offers:
Up to 2% commission rebate for eligible home buyers
1.5% listing commission for home sellers
Prevu cuts down on its operating costs to offer such heavy discounts. Its small team closes an average of 36 deals annually — almost three times more than a traditional realtor, according to data from the National Association of Realtors (NAR).
If your agent is over-extended, they won't be able to give you personalized support, which can put you at a disadvantage.
🤔 What is Discount Real Estate Broker?




A traditional full-service broker in the USA charges the seller a 6% commission and then splits it 50/50 with the buyer's agent.

A discount real estate broker is a licensed real estate agent who charges a lower commission for similar services.


💰 Discount Real Estate Brokers: Find out what are the best discount brokerage firms in America (2023 Rankings)
Overview: Prevu.com
| | |
| --- | --- |
| Coverage | California, Massachusetts, Pennsylvania, South Dakota, Texas, Virginia, Washington, Colorado, Florida, New Jersey, Connecticut, Maryland, New York, Maine, and Washington DC |
| Founders | Thomas Kutzman, Chase Marsh |
| Caters to | Both home buyers and home sellers |
| Headquarters | New York City, NY |
| Mobile App | ❌ |
| Customer Reviews | 5 out of 5 stars (Prevu reviews) |
How Does Prevu Work?
Prevu agents are full-time salaried employees rather than independent contractors. As a typical discount broker, Prevu advertises listing services for home sellers at a discounted rate and large commission rebates to attract buyers. It offers high discounts by:
Handling up to 3x more clients per agent than a traditional realtor
Cutting down on its overhead and operational costs with salaried employees
Like other discount brokerages, Prevu relies on its team to serve a high volume of clients to offer discounts. So, you will likely be competing with a lot more customers for your agent's attention, leading to less hands-on assistance.
» Discount Real Estate Brokers: Check out America's 10 Best Discount Real Estate Brokers and Companies (2023)
Where Does Prevu Operate?
Prevu currently serves markets only in California, Colorado, Connecticut, the District Of Columbia, Florida, Maine, Maryland, Massachusetts, New Jersey, New York, Pennsylvania, South Dakota, Texas, Virginia, and Washington.
🎯 Get Nationwide Coverage with Houzeo.com
Houzeo's services are available all across America. Sell or buy a home anywhere throughout the USA with Houzeo.
START YOUR FREE LISTING NOW!
Prevu Real Estate for Home Sellers
Prevu real estate provides some standard services to home sellers like:
Property pricing
MLS Listing
Syndicate to StreetEasy, Zillow, etc.
Conduct open houses and showings
Negotiations with buyers
Contract consultation
3D virtual tour and social media marketing
Closing coordination
Prevu also provides a free home valuation service and online tools to calculate your net closing costs via its website.
» Closing Costs for Sellers: Find Out All About Closing Costs for Home Sellers
Prevu Real Estate Fees
As a home seller, you also pay the buyer's agent commission. Typically, it goes up to 3% of the selling price. Here's a breakdown of the fees you pay when selling with Prevu:
| | |
| --- | --- |
| Prevu's Listing Fee | 1.5% |
| Buyer's Agent Commission | 2% – 3% |
| Total | 3.5% – 4.5% of your home's selling price |
Prevu Agents Serve a High Volume of Clients
Prevu currently has a small team serving in fourteen states and Washington D.C. So Prevu's agents serve a high volume of clients, almost three times more than a traditional realtor. This could affect your home selling experience, especially if you need more hands-on support.
Prevu Real Estate for Home Buyers
Prevu provides an end-to-end platform for home buyers that guides you through the home-buying process. Prevu's services include:
Comparable analysis to identify the optimal purchase price
Make offers and negotiate with home sellers on your behalf
Preparing Board Packages
A traditional realtor first understands your requirements, then finds a house that meets them, and walks you through the process.
With Prevu, you have to browse listings from the local database and Prevu's online platform. Prevu agents wait until you are ready to tour a home, and then step in to help with showings, offers, negotiations, and closing.
While Prevu agents answer queries along the way, they come in during the last mile. So, you end up doing most of the initial legwork and Prevu agents successfully save time and cater to a broader clientele.
A full 2% Rebate is Only Available on Houses Priced Above $1,250,000
Prevu will refund up to 2% buyer agent commission that they receive. But the full rebate is only available for homes priced at $1,250,000 or more.
According to the savings calculator on Prevu's website, the rebate can go as low as 0.22% for homes priced below $1,250,000. The commission is subject to change, so consult a Prevu agent specifically about the rebate if you decide to transact with them.
Note that Prevu's Buyer Rebate is only eligible for residential properties, co-ops, or condos. Short sales do not qualify for the same.
Are Commission Rebates Legal?
In 40 US states, including New York, buyer commission rebates, referred to as a commission refund in some states, are legal. The states that have not yet adopted the concept are Alaska, Oregon, Iowa, Kansas, Oklahoma, Missouri, Mississippi, Louisiana, Alabama, and Tennessee.
Are Prevu's Commission Rebates Taxable?
Prevu mentions that the rebate is not taxable as income according to the Internal Revenue Service. It will instead be shown as a reduction in the cost of your home's purchase price.
Yet, we advise home buyers to consult their accountant before making a home purchase since agents are not licensed to offer tax-related advice.

Prevu Real Estate Reviews
While some positive Prevu reviews mentioned specific agents as highly responsive and helpful, some negative reviews tagged Prevu agents as inexperienced and unresponsive. So, your experience with Prevu will likely depend on the agent you work with.
We scoured hundreds of Prevu reviews on Google and Yelp and found some common praise and complaints about the company.
Prevu Reviews: Praises
✅ Homebuyer Colleen raved about Prevu's refund scheme and the responsiveness of Prevu's agents.
✅ As a first-time home buyer, Walker was happy with Prevu's online portal and with an agent in particular, who guided him well through the offer and closing.
Prevu Reviews: Complaints
❌ Lisa's agent was responsive only while signing the initial contract, but he provided no insights and handholding in the later stages.
❌ Kevin was left to feel "alone" through the home-buying process, thanks to his inexperienced agent and an "overstretched" team.
Prevu Reviews: Pros & Cons
✅ Prevu Real Estate Pros
Reduced listing fee for home sellers than traditional agent commission
2% rebate leads to good savings while buying expensive properties
❌ Prevu Real Estate Cons
Agents handle 3x more clients, so you get less personalized support
Inconsistent service quality
Serves only fourteen states and Washington D.C.
Buyers do not receive full 2% rebate for homes priced below $$1,250,000
Lack of commission incentives for salaried agents can impact their commitment to sell your house quickly and for top dollar
Alternatives to Prevu Real Estate
1. Prevu vs. Houzeo
Apart from Prevu's limited coverage, its 1.5% listing fee may not seem appealing compared to Houzeo's pricing package where you can list on MLS for $379.
Houzeo is not your ordinary flat fee MLS and FSBO service provider. It's one of the most advanced For Sale by Owner websites that offers an IntelliList Listing Management System.
Once you've decided to list your home, the overall process runs smoothly—all essential documents, listing paperwork, and progress are tracked online. Visit Houzeo and list your home.
» Houzeo Reviews: Read Houzeo Reviews to Know More
✍️ SAVE: With Flat fee MLS, you will save thousands of dollars in listing fees. You also get the option of selecting the service you want and customizing the packages to your seller's needs.
2. Other Discount Brokers
We suggest you compare Prevu with other discount brokers in the USA, including Redfin, Ideal Agent, Listing Spark, and more to get a better understanding of the commission structure. This will help you maximize your savings.
» Discount Real Estate Brokers: Find out what are the best discount brokerage firms and real estate companies in the USA
3. Prevu vs. Traditional Agent
The key difference between the two business models is how Prevu and the traditional agents earn. Prevu agents earn through their salary, and the firm focuses on closing a greater number of deals to offer heavy discounts to their clients.
Working with a traditional agent, on the other hand, is like teaming up with a business partner. You both want what's best for your home. So, selling with Prevu real estate may seem questionable as they may not be motivated enough to close fast or get you the highest bid as a traditional realtor will be.
Other Options You Should Consider
1. Sell to iBuyers
iBuyers make an offer on your property within 24-48 hours and can close within 7 days or more. Most iBuyers like Opendoor and Offerpad are also known to offer the Fair Market Value (FMV) for your property.
Selling to an iBuyer has certain significant drawbacks. These include:
Limited coverage, restricted to metro and urban areas
Strict eligibility criteria without exceptions
Non-negotiable offers
5% service fee
2% – 8% repair costs
⭐ Our Take: We recommend iBuyers if your house meets the iBuyer company's eligibility criteria.
👉 iBuyer Reviews: Check out rankings, pros, cons & alternatives of top iBuyers in America
2. Sell to "We Buy Homes for Cash" Companies
Unlike iBuyers, "We buy homes for cash" companies help you sell your house as-is fast. They can even close within 7 days or any date you choose. "We buy homes for cash" companies also make cash offers for homes outside metro areas or in difficult-to-sell locations.
Here's why traditional cash home buyers could be a bad option for you than an iBuyer:
They make lowball offers and offer only 50% – 70% of market value.
Their offers are non-negotiable
⭐ Our Take: We recommend selling to a cash home buyer if you are selling a distressed house "as-is" without looking for the best price.
👉 "We Buy Homes for Cash" Companies: Check out America's biggest cash home buyer companies in 2023
3. Sell FSBO With Flat Fee MLS Services
Listing with a Flat Fee MLS service gets your house on the market within just 24-48 hours. Selling For Sale By Owner has increased substantially in the past few years, with 77% of FSBO homes being sold in less than 2 weeks.
Flat Fee MLS is one of the best ways to sell your house fast, and it has 4 major benefits:
MLS is the fastest way to hit the market, plus your listing is syndicated to Zillow, Realtor.com, etc.
Your listing gets maximum exposure.
You can negotiate all offers.
You skip paying commission or service fees.
⭐ Our Take: We recommend Flat Fee MLS companies for most home sellers. They are fast, and you will save thousands in commissions.
👉 For Sale By Owner Websites: Check out the rankings for America's best FSBO websites
Bottomline: Should You Consider Prevu Real Estate?
We do not recommend Prevu to most home sellers and buyers. It only helps in substantial savings if you're buying a house priced above $1,250,000. In addition, Prevu operates with a small team that handles over 3x more clients than a traditional realtor, which could lead to less personalized support.
You can save on the 3% listing agent commission and reap the benefits of a technology-first platform like Houzeo to sell your house faster.
When you list on the MLS via Houzeo, you get access to tools only real estate agents have! A comprehensive dashboard, 100% digitized paperwork, and responsive customer support teams to help home sellers in their quest to get a top-dollar rate on the sale of their homes.
» Houzeo Pricing: Check out Houzeo's pocket-friendly listing packages for home sellers
Frequently Asked Questions
1. Is Prevu Real Estate Legit?
Yes, Prevu real estate is a legitimately licensed brokerage headquartered in New York. The company currently operates in fourteen states and Washington D.C.
2. Is Prevu worth the money in 2023?
Though Prevu charges less commission, their shortcomings outweigh the benefits. If you want to save money and avail better customer support, check out the best discount real estate brokers.
Related: prevu reviews, prevu real estate reviews, prevu, prevu.com, prevu real estate llc, discount real estate brokerage, pervu, can a real estate agent give commission to buyer, home buyer rebate, prevu real estate, buyer agent commission rebate, prevu closing cost calculator, prevu inc, prevu closing costs, home purchase rebate, home buyer rebate program, cash back real estate, buyer rebate program, real estate agent rebate to buyer, what are the best discount brokerage firms, commission rebate nyc, prevu review, prevu real estate nyc, prevu real estate Philadelphia, prevu agency review
housezo, houszeo, houzzeo, hozeo, prevu real estate, prevu reviews, prevu, prevu real estate reviews, prevu review, prevu closing cost calculator, prevu real estate llc, prevu.com, are commission rebates legal in philadelphia, houzeo.com reviews, prevu real estate philadelphia, prevu reviews, prevu real estate reviews, prevu nyc reviews, prevu review, house cash buyers