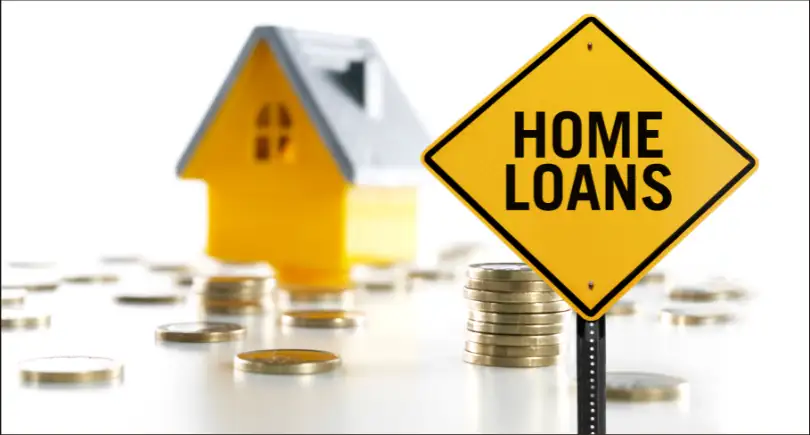 Mortgage lenders finance buyers to get the house they want. Look at the best mortgage lenders and find the best one for your situation.
Reviews: 3 Best Mortgage Lenders in the U.S
1. Rocket Mortgage

Queen's Take
Rocket Mortgage is an online mortgage lender and is quite popular for refinances. In 2021, Rocket Mortgage achieved $1 billion in annual closed loan volume and became the biggest mortgage lender in the U.S.
Pre-Approval Speed: 8 minutes
Credit Scores against Loan Types:

580 – FHA, VA
620 – Conventional
680 – Jumbo

Interest Rate: Same as National Average (7%)
Days to Close: 47 days
Types of Loans:

Offers fixed- and adjustable-rate conventional and jumbo loans, FHA loans

Doesn't offer USDA, home equity, HELOCs, land loans, or loans to purchase foreclosures
What You Need to Know about Applying for a Mortgage from Rocketmortgage.com –
How to apply: Online via rocketmortgage.com website or in-person at one of the 4 branch offices in Charlotte, Cleveland, Detroit and Phoenix.
Nationwide Coverage: Rocketmortgage.com is available in 50 states.

2. Better Mortgage

Queen's Take
Better Mortgage is an online platform that helps home buyers get a mortgage for new homes, refinances, etc. With its fast closing time, and highly intuitive digitized interface, Better.com offers a seamless mortgage application process.
Pre-Approval Speed: 20 minutes
Credit Score: 620
Interest Rate: Lower than National Average (7%)
Days to Close: 32 days
Types of Loans:

Better.com offers fixed- and adjustable-rate conventional and jumbo loans, FHA loans

Better.com doesn't offer VA and USDA loans
What You Need to Know about Applying for a Mortgage from Better.com
How to apply: Online via better.com website
Better Mortgage has 4.3 out of 5 stars on Trustpilot.
Near-Nationwide Coverage: Better.com is helping home buyers get mortgages in 47 states.
3. Bank of America

Queen's Take
Bank of America is the biggest national bank and has processed over thousands of home mortgages.
Pre-Approval Speed: 20 minutes
Credit Score: 620
Interest Rate: Lower than National Average (7%)
Days to Close: 30 to 45 days
Types of Loans:

Offers fixed- and adjustable-rate conventional and jumbo loans, FHA loans

Doesn't offer USDA loans
What You Need to Know about Getting a Mortgage from Bank of America
How to apply: online via bankofamerica.com
Near-Nationwide Coverage: Bank of America processes mortgages in 42 states.
What is a Mortgage?
A mortgage is a loan taken to buy or refinance a property. A lender will process the loan after discussing the repayment terms with the borrower.
When you get a mortgage, you agree to the repayment terms for returning the money. This amount is a sum of the principal loan and interest and must be paid at regular intervals. Interest rates can be fixed or adjustable.
A mortgage loan is a secured loan where the property acts as "collateral." So, if the mortgagor is unsuccessful in making regular payments, the lender can seize possession of the property, leading to foreclosure.
This is why mortgages are also called liens against a property.
» What Does Foreclosure Mean: Learn what happens when a borrower fails to repay a mortgage
💡 Impending Foreclosure? Homeowners facing foreclosure can sell the property on the MLS and repay the loan with the sale proceeds. Check out ways to stop foreclosure in 2023 and save your house at the last minute.
Not buying? Want to sell your home?
What is a Mortgage Lender?
Mortgage lenders are real estate individuals or financial institutions lending money to borrowers for financing their home purchases.
The median price of homes in the U.S. is 8% more than last year and stands at $398,500. This is not small if you don't have any cash reserve.
To buy a house in America, you either need full cash. Or you can borrow money from a lender. The mortgage loan amount depends on various factors like your credit score, property market value, income statement, current housing market trends, etc.
» Reviews of Mortgage Lenders: Check out the reviews of U.S' best mortgage lenders in 2023
How do Mortgage Interest Rates Work?
Finding the right mortgage is critical when borrowing money from a mortgage lender.
The interest rate determines the long-term cost you incur when buying a house. So, selecting a lender with an affordable mortgage interest rate is critical.
Every borrower has different financial needs, and that's why there are multiple types of mortgages you can choose from.
Types of Mortgage Rates
Home buyers looking for an affordable mortgage can compare the various interest rates and determine the best fit for their situation. The two types of mortgage rates are fixed-rate mortgages and adjustable-rate mortgages. (ARMs)
Adjustable Rate Mortgage vs. Fixed
Fixed-Rate Mortgage: A home loan with an interest rate that stays the same throughout the life of the loan. This means that your monthly repayment amount will stay the same. Borrowers can estimate the entire buyer closing costs and plan ahead of time.
Adjustable-Rate Mortgage: A home loan has an interest rate that changes over the life of the loan. The interest rate can vary from month to month based on market indexes. How often the interest rate changes depends on your loan agreement.
The mortgage lender may also offer a reduced interest rate if you are making a large downpayment!
The monthly payments are directly proportional to the type of interest rate you choose. You can calculate the final costs for the property you want to buy based on your financial position and specific loan terms.
» Estimated Closing Costs for Buyer: Find out how much you pay in closing costs as a buyer
15-, 20- and 30-Year Mortgages
A home buyer can choose the period to repay the mortgage. It can either be a 15-year fixed rate mortgage or a 30-year adjustable rate mortgage.
A short-term loan, like a 15-year or 20-year loan, means higher monthly payments. However, you will pay substantially less than the interest on a 30-year loan.
You can decide which type of mortgage period is ideal based on your financial situation, like current income and assets.
What Affects Mortgage Rates?
When borrowing money for purchasing a home, the mortgage interest rate can be a precursor to how much the property will cost. The factors that affect mortgage rates also have a role to play here.
Inflation
Federal Reserve Monetary Policy
Economic Growth Rate
Housing Market Conditions
Mortgage Rates and Real Estate Market
The state of the real estate market impacts mortgage rates and vice versa.
If the mortgage rates are high, there will be limited home buyers choosing to get a mortgage, and homes will spend more days on market, making it a buyer's market.
If the mortgage rates are low, then there will be more buyers bidding for properties. Home sales will be faster, and homes in desirable locations will most likely win the bidding war amidst multiple offers, making it a hot seller's market.
While a real estate market crash may not happen in 2023, the housing market correction will affect how many homes are sold or bought.
» Is the Housing Market Going to Crash: Find out if 2023 is the right year to get a mortgage or not
Types of Mortgage Loans
1. Government-Backed Mortgages: The U.S promotes homeownership across America with FHA, VA and USDA loans. The government is not a lender here, but have organizations like the FHA (Federal Housing Association), USDA (US Department of Agriculture), and the VA (Veterans Administration Department). to get your mortgage processed via available lenders.
2. Conventional Loans: A conforming or non-conforming loan offered by a non-Federal organization. Best for high-credit score borrowers. Learn what is a conforming loan and how it is different from a non-conforming loan.
3. Jumbo Loans: Loans that fall way above the general borrowing limits. Most suitable for borrowers looking to buy an expensive property
4. Fixed-Rate Mortgage Loans: A mortgage loan where the interest rate is fixed and doesn't change over the lifetime of the loan.The monthly payment doesn't change till the loan is closed.
5. Adjustable-Rate Mortgage Loans: A mortgage loan where the interest rate changes as per the frequency agreed upon with the lender. The monthly payment will change over the lifetime of the loan.
6. Other Types:
Balloon Mortgage Loans
Piggyback Loans
Hard Money Loans
Construction Loans
How to Get a Mortgage?
Methodically plan the property purchase. From strengthening your credit score to hunting for the house you want, everything takes time. A step-by-step process to get a mortgage typically looks like this:
Improve Credit Score: To avoid paying higher interest, you must strengthen your credit score. Making timely payments for your financial obligations will help improve your score over time. Even with a bad credit score, you can get a mortgage, but the interest rate will be significantly higher.
Make Wise Investment Choices: Saving cash from your monthly income and investing in the right place can help you build your savings. These savings can be used as a deposit for your new house.
Find Out How Much House You Can Afford: Your lifestyle will ultimately play a role in successfully maneuvering through a mortgage. Evaluate your finances against the mortgage payments you will have to make before locking the mortgage.
Choose the Right Type of Mortgage & Lender: Because of the variety of options in the market, it is important to research the regulations involving each type and determine the best type for your situation. Choose a mortgage lender only after comparing a few options in the market.
Hunt for Properties: While you research for lenders, you can also look at homes for sale on home buying websites like Houzeo and shortlist a few desirable ones.
Submit Loan Application: The final step in the process of getting a mortgage is submitting the loan application & awaiting the pre-approval.
» How to Get Preapproved for a Mortgage: All you need to know about mortgage preapproval
Types of Mortgage Lenders
In the U.S., there are different types of lenders to choose from based on the incentives they offer. This criterion is also important when you are shopping for lenders to choose the best one.
National Banks: Banks are probably the oldest lending institutions. Interest rates are usually high, and the type of mortgage you get depends on your creditworthiness.
Credit Unions: While they offer the same services as a bank, credit unions are exempted from federal taxes and don't run for profit. The interest rates are also low compared to other lenders.
Non-Bank or Online Lenders: Any private organization apart from a bank or credit union that lends money. Next-gen online mortgage lenders like Rocket Homes and Better Mortgage are considered non-bank lenders
Mortgage Brokers: This is not a type of lender but a middleman who helps you get the best-suited mortgage. A mortgage broker will not lend you money. Instead, they may help you shop for the best lender in the competitive lending market.
» Mortgage Brokers: Find out who is 2023's best mortgage broker
How Mortgage Lenders Work
When a potential borrower applies for a mortgage, mortgage lenders look at their financials and assess eligibility. The preliminary information used by a lender is your income statement, job history, etc
Borrowers with a high credit score to buy a house can get pre-approved for a loan. This means that the lender is ready to finance your real estate transaction even before looking at the property you have chosen!
This doesn't mean you can't get a mortgage if you have a bad credit score. Some money lenders don't mind lending cash to inadequate credit holders.
» How to Buy a House With Bad Credit Score: Learn how you can buy a house with a poor credit score
What are Mortgage Lenders Looking For?
Before lending money, a mortgage lender will evaluate your creditworthiness and repayment ability. Typically, a lender will look at the following:
Income History
Credit Score
Debt-to-Income Ratio
Property You Want to Buy
Current Assets and Liabilities
Downpayment
After assessing these key areas, the mortgage lender will decide whether to offer you a mortgage. If your application is approved, the lender then schedules a home appraisal.
There is a chance of overpaying for less valuable property. A lender will hire a home appraiser to determine the property's market value and ensure they don't process more money than the worth of the collateral property.
» Home Appraisers Near Me: Check out the best home appraisers in the U.S
Choosing Between Two Mortgage Lenders
With the variety of mortgages and lenders available in 2023, choosing the best one can be overwhelming.
Before you choose a mortgage lender, consider shopping the market based on:
interest rate offered
downpayment
Best Mortgage Lenders Near Me
Frequently Asked Questions
1. Should I shop for a home or a lender first?
Selecting a mortgage lender should be your first step in your home-buying journey. This will give you a better understanding of your budget and criteria. You can then set realistic expectations about your new home and find properties that best fit you.
2. What is Private Mortgage Insurance (PMI)?
Private Mortgage Insurance or PMI is a form of insurance that you will need if you take a conventional loan to finance your new home. It protects the lender's interests if you fail to pay back the borrowed money.
3. How do I get the best mortgage rates?
You can get the best mortgage rates by increasing the downpayment for your home and improving your credit score. Further, if your debt-to-income ratio is low, chances are that your lender will charge you a lower interest rate as well.
4. What are the best online mortgage lenders?
The top online mortgage lenders in America include Better.com, Rocket Mortgage, Ally Bank, New American Funding, etc. You can select based on the type of mortgage needed, the location, and the services provided.
» Best Mortgage Lender Reviews: Check out our list of the best lenders in 2023.
5. What FICO score do mortgage lenders use?
Most mortgage lenders refer to FICO® Score 5 that includes information about payment track record and the accounts in your name. Some lenders also refer to the FICO® Score 2 from Experian and TransUnion's FICO® Risk Score 04.
6. Are online mortgage lenders safe?
Online mortgage lenders are generally considered safe. However, like anything on the internet, you need to verify the lender's legitimacy. Thoroughly research the mortgage lender you have chosen before moving ahead with any transactions.
7. Do mortgage lenders look at credit card statements?
Typically, mortgage lenders examine the report provided by your credit card company that lists your payment history. However, certain lenders may ask to see your credit card statement for the past three months if your profile is flagged as risky.
Also Read
Recommended for Buying a House
Related: best mortgage lenders, local mortgage lenders, top mortgage lenders, mortgages lenders, private mortgage lenders, bad credit mortgage lenders, best online mortgage lenders, mortgage lenders for bad credit, best home mortgage lenders, 500 credit score mortgage lenders, best lenders mortgage,
best mortgage lenders for first-time buyers, low credit score mortgage lenders, mobile home mortgage lenders, non qm mortgage lenders, reverse mortgage lenders, best va mortgage lenders, best mortgage lenders near me, compare mortgage lenders, fha mortgage lenders, largest mortgage lenders, private lenders for mortgages, wholesale mortgage lenders, best rated mortgage lender, best reverse mortgage lenders, best second mortgage lenders, easiest mortgage lenders, easy mortgage lenders, llc mortgage lenders, local mortgage lenders near me,