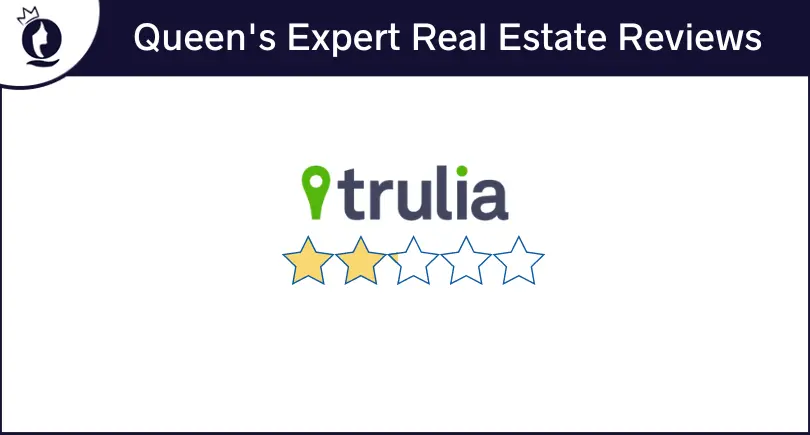 Trulia is one of the biggest American online real estate marketplaces for home buyers and renters. Trulia revolutionized finding homes by enabling live internet real estate listings. It is a subsidiary of Zillow of the group.
Trulia is also an independent real estate and advertising site comprising industry enthusiasts, sellers, and buyers. Moreover, it is the 3rd most visited real estate website with over 20 million monthly visitors.
Key Takeaways
Pros: Trulia's neighborhood feature gives great insights about a locality for buyers and renters.
Cons: Trulia doesn't offer much for sellers except listing for sale/rent via Zillow.
Our Take: We recommend Trulia for home buyers and renters but not for sellers. If you are looking to sell your house, consider listing on Houzeo as it offers cutting-edge technology, and stellar customer service.
What is Trulia?
Trulia mainly focuses on buyers and renters. It is a real estate marketplace that helps you find residential properties for buying, and renting. The company also provides neighborhood reviews and agent recommendations.
It helps you find a place to live by connecting you with an agent who can help you close the deal. However, if you want to list your home on Trulia for sale or rent, you have to sign up with Zillow.
Most of the information on Trulia is identical to its parent company. However, what differentiates Trulia is the deep insights into individual neighborhoods which provide reviews from the locals.
Trulia gets counted amongst the best real estate websites in the US.
💼 Offerings: Trulia offers an interactive, well-engaging, and friendly mobile application. It is a subsidiary of a big platform Zillow, which makes it one of the best home search sites.
🔑 Key features: The highly advanced and transparent mobile application of Trulia is one of its key features. It has made it renowned and one of the best websites for buying houses. It has a brilliant mobile application that took it to the top in the race to be the best home search engine. It allows the users to narrow down the search based on their budget, the number of bedrooms and bathrooms they want, style of home, etc.
Trulia offers easily adaptable filters for home buyers and a smart map to view nearby restaurants, stores, schools, etc.
💡 Queens Advice: Know a bit more about Trulia
One of the best websites to look for houses
Fantastic mobile application
Provide insightful local information
Provides a calculator for estimating mortgage, affordability, and refinancing
Bad customer service
Login needed to save the search filters
It covers the whole United States.
Is Trulia Legit?
Yes, Trulia is a legitimate and licensed real estate company. It was founded in 2005 by Pete Flint and Sami Inkinen. Its headquarters is in San Francisco. Zillow Group acquired Trulia in 2015.
According to the website, Trulia has over 3.5 million homes listed with them. It also offers 35+ filters to help renters find their ideal homes.
What Does Trulia Offer?
Trulia offers various features. Some of them are:
For Buyers: Buyers can search for homes based on their preferred location, and schedule a tour. You can also filter houses that are for sale and sold already.
For Renters: Trulia displays apartment and house options to those looking for rented homes based on their required location.
Neighborhood: Trulia's neighborhood feature provides insights about a particular locality. Therefore, this provides users with photos, drone footage, reviews from local residents, and nearby amenities (schools, restaurants, etc.).
Other Features
Mortgage Calculator: The Trulia mortgage calculator also helps home buyers calculate their monthly loan payments.
Affordability Calculator: This calculator helps home buyers determine whether they can afford a home based on a monthly budget.
Refinance Calculator: Use this calculator to understand how much you will save on your mortgage payments.
Trulia App: Trulia also has a mobile app for sale and rentals, available for Android and iOS.
What Locals Say: Trulia launched the "What Locals Say" feature in 2018. It consists of over 7 million answered polls and reviews by locals to give a clear picture of life in the neighborhoods.
Local Legal Protections: Trulia introduced Local Legal Protections in February 2018. The feature helps home buyers with information on local nondiscrimination laws for housing.
What is Trulia Estimate?
Trulia Estimate is an approximate market value of your home. It is the first stage in the process of determining your home value. However, an estimate is different from a home appraisal, so don't confuse the two.
Public domain and transactions agents report helps to calculate Trulia Estimates. The reports include the home's location, number of bedrooms, and property tax information.
How Accurate are the Estimates?
Trulia's estimates are identical to Zillow's Zestimates. The median error rate is 6.9% for off-market homes.
However, Trulia constantly monitors the estimate accuracy. It determines the error difference in value by comparing the last 3-month home sale prices with the month-end estimates.
Trulia reports county and state-wise median absolute error differences where the estimates are within 5%, 10%, and 20% of the final sale prices.
How Does Trulia Determine its Estimates?
Since Zillow owns Trulia, the two platforms share the same data, including home value estimates. Therefore, Trulia's home valuation estimates and Zillow's Zestimates are comparable.
However, Tulia uses its own algorithm which calculates estimates automatically and updates them daily. Some external factors that can affect the Trulia Estimates accuracy are:
Is data from public records, agents, and other sources available?
The speed of systems the municipalities corporation use to report sales data
Number of transactions in the particular area
The uniqueness of a property's design and features
How to List on Trulia.com via Zillow?
As Zillow owns Trulia, you need to have a Zillow account to sell or rent houses. The following steps will give a clear idea.
List with Zillow: Go to Zillow.com. Enter your property address, and city details, and click the "Continue" button. The system will guide you through entering your home and listing information.
Listing Approval: Next, the verification team will approve your listing. After activation, your listing will appear on Trulia within 24 hours. You can then check both platforms to view your listing.
However, you need not jump platforms if you list on Houzeo. It provides you with a single platform to list homes on the MLS for sale by owner.
List on Trulia for Rent
To list your home on Trulia Rentals, you need to have an account on Zillow. The steps mentioned below will guide you through the listing.
Identify your address on Trulia.
Sign in/Sign up with Zillow Rental Manager.
Enter your home's basic details and upload photos.
Ensure everything you enter is correct before publishing.
✅Pros of Trulia
Trulia offers some advantages that favor home buyers.
Guidance on the Neighborhood: This feature lets buyers and renters know more about the services in the area that they are not familiar with.  
Save Your Searches: The user interface enables you to save your search and revisit the searched listing. You can also turn on the notifications when there is a new listing.
⛔️Cons of Trulia
Just like the pros, there are cons which Trulia is no stranger to.
Inconsistent Estimates: The algorithm Trulia uses to estimate home prices may not always be accurate.
Poor Customer Support: Several customers on BBB, Trustpilot, and Sitejabber have complained about Trulia's lack of support.
Is Trulia Free?
Listing on Trulia via Zillow is free. However, these free listings are sold as potential leads for agents who may reach out to you even if you aren't ready to sell.
How Does Trulia Make Money?
The revenue Trulia generates is mainly from two main sources – Subscription and Ad serving.
Subscription
Trulia provides monthly plans to real estate agents for promoting their listings. This gives them better visibility and helps generate higher-quality leads.
There are three plans. The Basic plan costs $30 for one featured listing. The Plus plan costs $70 and has three featured listings. The Deluxe plan costs $200 and offers ten listings.
Ad Serving
Trulia serves ads to its users using a third-party pay-per-click service. Moreover, the advertisers' money goes to Trulia through this service on a per-click or per-thousand impressions basis.
Trulia Reviews by Customers
13 customers have reviewed Trulia with an average of 2.2/5 stars on Trustpilot. On BBB, 5 customers rated with an average of 1/5 stars. Let us glance through the positive & negative Trulia reviews.
Positive Customer Reviews
✅ Leslie had a good experience with the services of Trulia.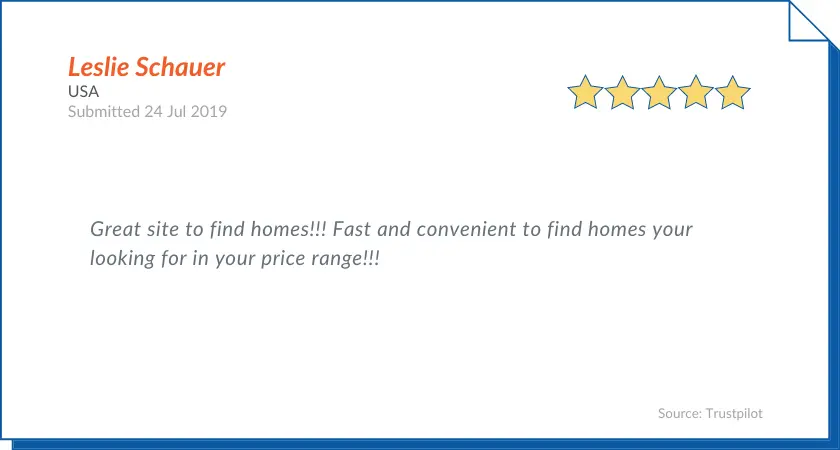 ✅ The Neighborhood feature helped Nairoby find a good studio.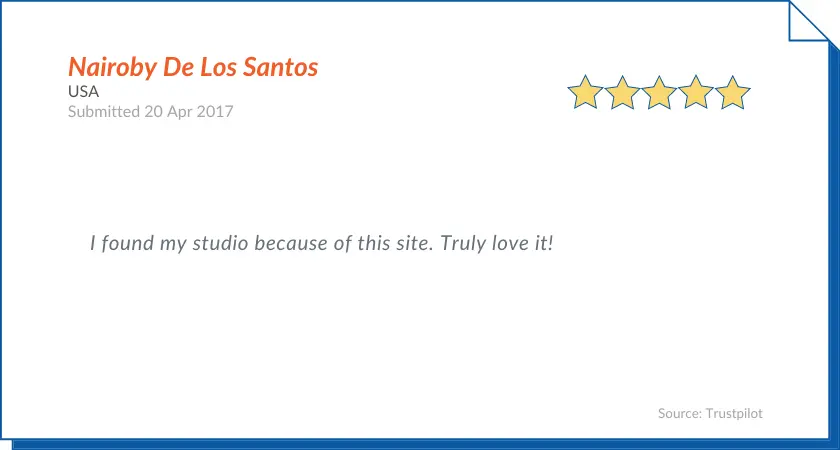 Negative Customer Reviews
❌ Outdated or incorrect listings mislead the buyers, as Mitchell pointed out below.
❌ A disappointed Cathy had an unfortunate experience with both the renter and company staff while looking for a rented home.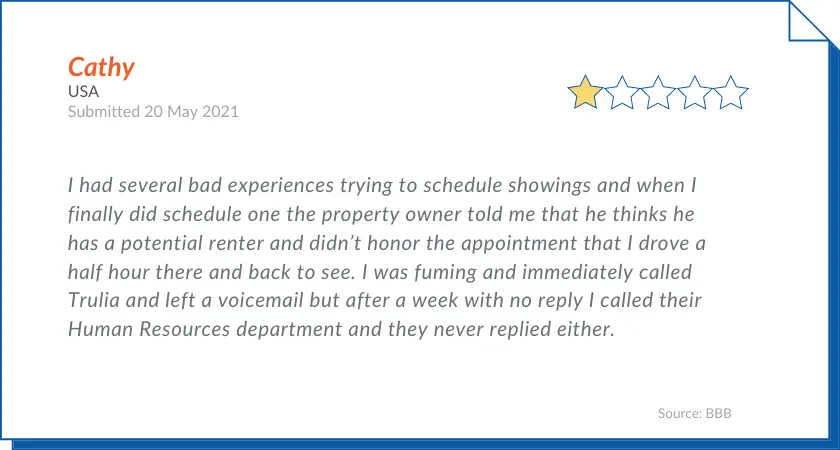 Alternatives for Trulia
1. Houzeo
Houzeo offers you the best combination of maximum savings, advanced technology, and 5-star customer support. It is a 100% online MLS listing website with thousands of customer reviews.
Houzeo covers 47 states and DC, offering near-nationwide coverage.

2. FSBO.com
FSBO.com is a seller and owner-oriented real estate website. Additionally, it has two packages for listing homes – the FSBO package and the MLS package.
The cost of the FSBO package is $99.95. It offers a six-month FSBO.com listing, a free Redfin listing, unlimited photos, one video upload, and editing rights.
The cost of the MLS package is $399.95 with 2% to 3% (of the sale price) buyer's broker commission. It offers a six-month listing for MLS and FSBO.com, syndication to websites like Zillow, Realtor.com, Trulia, and other features based on state.
Should You Rent or Buy from Trulia?
We don't recommend Trulia. Although Trulia offers some useful services, reviews from Trustpilot, BBB, and Sitejabber report a lack of customer support. Therefore, it is not the most ideal platform to rent or buy.
Houzeo is a good alternative if you want a hassle-free experience. With Houzeo, you not only get maximum exposure from the MLS but also a powerful dashboard with excellent FSBO customer support.
Want to Know More About Houzeo?
Check out the video below to know why Houzeo is among the best For For Sale By Owner websites in the U.S.
What is Houzeo?
An overview of what the platform is all about

» STILL WANT TO KNOW MORE? Check out these Houzeo reviews to know what makes it one of the best FSBO sites in America.
Frequently Asked Questions
1. What is Trulia's coverage area?
Trulia started off by featuring properties in California. It eventually extended its services across the United States.
2. Are Trulia listings legit?
Trulia has a team that verifies listed properties. An automated algorithm is deployed to scores listings based on historical data and remove listings that seem fraudulent.
3. What are the best For Sale By Owner websites?
These are the best for sale by owner websites that can help you: 1. Houzeo.com (The Most Advance FSBO Platform); 2. Zillow, 3. ForSaleByOwner.com, 4. FSBO.com, 5. Owners.com.
According to our assessment, Houzeo gets an outstanding score on buyer exposure, agent exposure, buyer agent commission, control over the sale, speed of execution, and the price.
4. Can I compare offers on Trulia?
Since you cannot list on Trulia directly, you cannot compare offers. On the other hand, Houzeo gives you a complete dashboard where you can manage your listings, compare the offers, and go for the best one.
5. Is Trulia a reliable site?
Yes, Trulia is a reliable real estate marketplace for home buyers and renters with over 3.5 million homes listed for sale.
Related: trulia com, trulia rent, trulia rental, trulia home value, www.trulia.com trulia homes, trulia real estate, homes for sale trulia, trulia houses for sale, www trulia com, trulia.cojm, trulia .com, home values trulia, trulia com rentals, trulia home values, homes trulia, www trulia, ttrulia, trulia home, trulia..com, houses for sale trulia, trulia home values by address, trulia. com, trulia realty, trulia houses, trulia xom, home for sale trulia, trulia home for sale, trulia homes for sale near me, trulia sale, trulia com reviews, trulia real estate agent reviews, trulia realtor reviews, trulia rentals reviews, trulia customer reviews, houzeo reviews, trulia leads reviews, trulia real estate reviews, trulia rental reviews, trulia review, trulia website reviews, write a review on trulia, trulia customer reviews, trulia leads reviews, trulia real estate reviews, trulia rental reviews, trulia website reviews, trulia consumer review