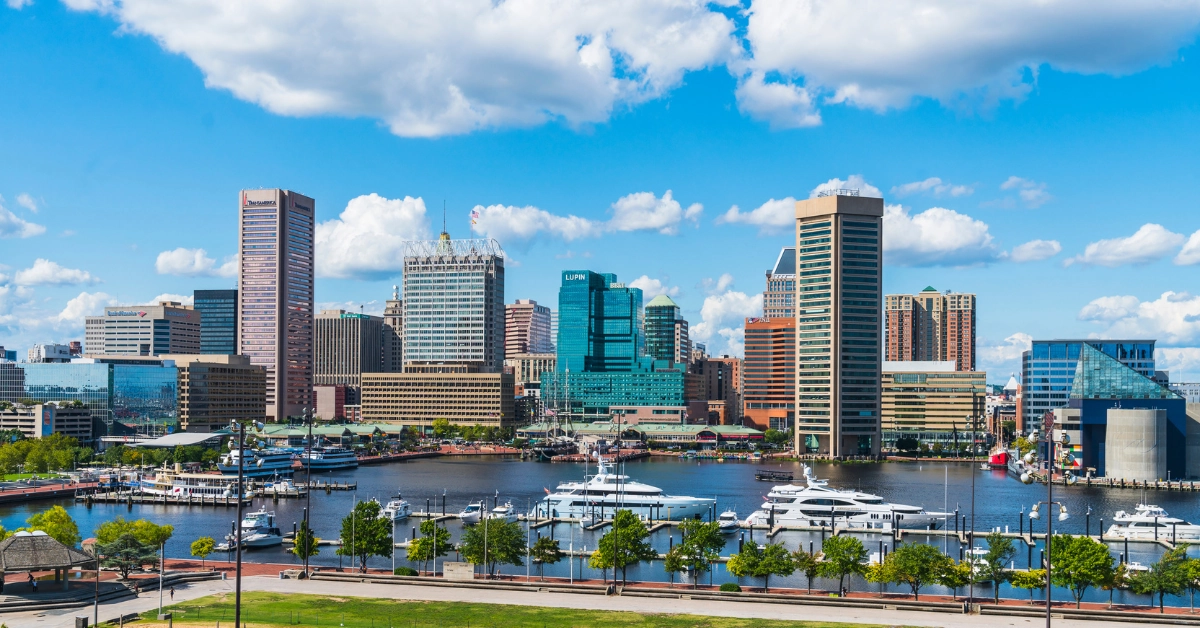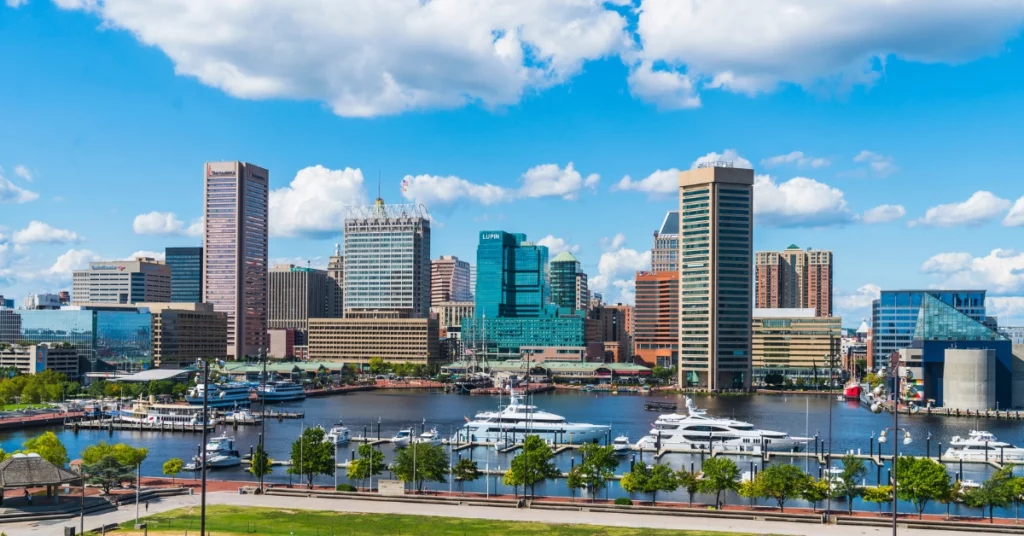 If you are selling your home in Maryland, the service of a Flat Fee MLS company is your best choice for maximum saving and exposure.
A Maryland Realtor will charge you a 5%- 6% commission fee at closing. Say, your home costs around $500,000. A cool $25,000 will end up in the agent's pocket. Whether selling a condo in Baltimore or a vacation home in Silver Spring, you can save on hefty agent commissions with Flat Fee Listing companies in the Free State.
Benefits of Flat Fee MLS Services
Save Thousands of Dollars: Start your listing journey at just $349 and save on Realtor commission costs.
Cancel Anytime: With a traditional Realtor, you must sign a year-long contract. You are stuck with them even if you end up despising their work ethics.
No Hidden Costs: The traditional real estate market is stained with high hidden costs. A genuine Flat Fee platform like Houzeo will disclose all costs upfront.
Quick Listing: A Flat Fee MLS service can get you listed in 24-48 hours. Tech-Sites like Houzeo give you 100% online services, saving precious time and energy!
Rankings: 7 Flat Fee MLS Listing Services in Maryland
Reviews: 7 Best Flat Fee MLS Maryland Companies
1. Houzeo

Queen's Take
📌 Houzeo Maryland: In Maryland, Houzeo's Silver package costs $379, and the Gold package costs $379 + 0.5% (minimum $995) at closing. The full-service Platinum package costs $349 + 1% at closing (minimum $995). The Bronze package is just $99 for all home sellers in the Free State!

2. Net Realty Now

Queen's Take
Net Realty Now provides 2 Flat Fee MLS packages and a Full Service listing package in the states they serve.
Flat Fee MLS Package – $299:

 Includes a 6-month listing term with 36 photos, virtual tours, and unlimited changes.

Full-Service Flat Fee MLS Package – $1,299:

 Includes listing on 83 national and local websites. There are no hidden fees at closing, and all charges are upfront.

Full-Service Seller Representation – 1% – 2%:

 Commissions range from 3% to 4.5%. You will appear on over 85 real estate websites and social media sites.
NetRealtyNow.com offers Flat Fee MLS services in four states directly.
Good Customer Reviews:

 Tom and the Net Realty Now team always go the extra mile to maintain integrity with their clients.

Unlimited Changes:

 Free changes are allowed to your listing.

Buyer Lead Forwarding:

 Leads are sent directly to homeowners to limit broker participation.

Online Paperwork:

 From listing to closing, all paperwork occurs electronically.

Comparable Sales Report:

You can also get a CMA report to help you price your property competitively.
👉 Thomas Hennerty: For more information, visit the Houzeo vendor page!
The only drawback we identified with Net Realty Now is its limited coverage. Only four states prominently use it. Thomas has earned the trust of both his clientele and the broker industry.
We recommend the Flat Fee MLS Package priced at $299. The package includes all the services a homeowner looks for!
3. Mr. Lister Realty

Queen's Take
Mr. Lister Realty offers 2 Flat Fee plans and 1 full-service plan for Maryland sellers.
Basic Option – $450: Your listing is expedited within 24 hours for 12 months. You can post up to 20 photos on the MLS.
Seller's Choice – $650: You get a 12-month listing term with 30 photos and limited free agent support. You are also provided a yard sign, closing cost calculation, and 2 open house announcements.
Preferred Option – $999+1%: You can consider this as a discounted agent service. You get full support from a listing agent.
Mr. Lister Realty has been active since 1996 in Maryland.
Agent Assistance: You get limited agent support in the seller's choice plan and full agent support in the full-service plan. If you opt for full service, the agent will help you coordinate inspections, appraisals, and settlements.
Quick Listing: Mr. Lister Realty will expedite your listing within 24 hours in all three plans. The listing term is 12 months which is more than enough to crack a sale.
👉 Customer Reviews: Mr. Lister Realty has a 5 out of 5 stars rating from a total of 52 reviews on Google.
Although, an industry veteran, Mr. Lister Realty has a few drawbacks that can't be ignored.
Expensive Services: The basic plan is a whopping $450 and only gives you a listing term with 20 photos. The full-service plan costs you $999 plus a 1% commission fee at closing. The average Maryland home costs $360,000, which means you will shell out $3,600 in just commission costs.
Outdated Tech: The website is very basic without a user-friendly seller's dashboard or free mobile app. Tech can help you manage your listing with ease!
Mr. Lister Realty is a good choice for Maryland home sellers who want local exposure and expertise for their homes. However, the services are highly priced and you can find a better fit within your budget.
4. XFlatFeeMLS

Queen's Take
XFlatFeeMLS provides 4 flat fee MLS packages.
$69 Package: The package includes a listing term of 1 month. The package is available only in some markets.
$99 Package: The package includes a listing term of 6 months. This plan includes everything from the $69 package.
$139 Package: The package includes a listing term of 1 year. This plan includes everything from the $69 package.
Here is what you will pay for the additional services-
CSS Showing Service: $59
e-lockbox: $249
Traditional "For Sale" Sign Panel: $150
🚩 Watch Out: The Deferred Payment Plan lists your property at the low price of $19. However, you pay the remaining $380 at closing.
XFlatFeeMLS is a decent choice for the few states it covers.
Fast Listing: Your listing gets activated within 24 hours. If it doesn't, XFlatFeeMLS will refund the money and give you a free MLS listing.
Great Exposure: XFlatFeeMLS will list your home on sites like Zillow, Trulia, Realtor.com.
State Disclosures: You get all the necessary contracts, forms, disclosures, and addenda you need from XFlatFeeMLS.
XFlatFeeMLS has certain red flags
Additional Fee for Termination: In the Deferred Payment Plan you have to pay a termination fee of $249 if you cancel it before the end of the term.
No Pricing Support: XFlatFeeMLS do not provide any pricing support.
No Credible Customer Reviews: XFLatFeeMLS doesn't have customer reviews on trustworthy websites like Google or Yelp.
We recommend XFlatFeeMLS's package priced at $139 with a 1-year listing term. If you need to list your property immediately, you can consider the Deferred Plan. However, be careful of adding up too many additional costs as it will burn a hole in your pocket!
5. Simple Choice Realty

Queen's Take
Simple Choice Realty offers only 1 Flat Fee MLS package.
MLS Package – $399: The package includes a listing period of 6 months with 25+ photos. It also has a yard sign and state disclosures. Your listing gets syndicated to Realtor.com, Zillow & Trulia, and more.
Here is what you will pay for the additional services:
12-month listing: $99
Upgraded Customized Sign: $125
Combination Lockbox: $50
Electronic Supra Lockboxes (in some areas): $100
Realtor.com Weekly Report: $25
Expedited Listing (same-day MLS listing): $50
Simple Choice Realty offers its services in Delaware, Pennsylvania, Maryland, and New Jersey.
Great Exposure: The listing gets syndicated on popular websites like Zillow, Trulia and Realtor.com, and more.
Listing Changes for Extra Fee: You can make changes for free to your listing.
State Disclosures: With Simple Choice Realty you get all the vital listing disclosures.
Buyer Lead Forwarding: All the buyer leads are directly forwarded to you.
Open House Ads: You get to add 2 open house ads on the MLS for free.
👉 Chris Carr Reviews: The best part of Simple Choice Realty is their broker Chris Carr!
There are no deal breakers with Simple Choice Realty. Chris Carr has a solid reputation within the broker community.
You should know that add-on services can increase your overall spending. If you're choosing their MLS package we suggest you budget for these.
Simple Choice offers a single flat fee MLS package that covers all the basic requirements of a home seller. You can customize the package as per your needs for an additional charge.
6. I Sold My House

Queen's Take
iSoldMyHouse provides 2 packages:
Get Listed – $299+: The package includes a listing term of 6 months with 6-10 photos.
Get Sold – $399+: The package includes a listing term of 6 months with 25 photos.
iSoldMyHouse.com is a good choice in the 8 states where it offers services.
Experienced Broker: The owner of iSoldMyHouse, Kris Lippi is an experienced real estate broker. Kris is one of the few brokers with great expertise in For Sale By Owner MLS listings.
Robust Customer Support: iSoldMyHouse has good reviews on trusted websites like Google and BBB.
There are a few negatives with iSoldMyHouse.com
Leads Sold to Local Brokers in 42 States and DC: iSoldMyHouse.com offers services in 8 states. In the remaining 42 states + DC, it sells your information to a local broker. Then, a local broker will contact you to list your property. You don't get any listing assistance or customer care support in these 42 states + DC.
Slow Listing & Time to Make Changes High: In the 42 states + DC where it does not provide its services, it sells your information to a local broker. Due to this your listing on the MLS and other FSBO paperwork gets delayed.
Not 100% Online: iSoldMyHouse is low on tech. You have to review offers and manage inspections manually. It also does not offer a mobile app.
Limited Coverage: I Sold My House currently serves in only 8 states. You will have to check if their packages are available in your area.
👉 iSoldMyHouse Review: Read a detailed review for iSoldMyHouse before investing.
We recommend iSoldMyHouse.com in the 8 states it covers. We suggest you buy the "Get Sold" plan if you reside in one of these states. Getting more than 6 photos is crucial because it helps to sell your house.
7. DNK Real Estate

Queen's Take
DNK Real Estate offers 3 Flat Fee plans for FSBO sellers.
Basic Package – $249: This plan gives you a quick listing within 48 hours for a term of 6 months.
Deluxe Package – $499: In this plan, you can add up to 25 photos with a listing term of 12 months. Additionally, you will get sales comparables and online printable flyers.
Premium Package – $799: This is an upgraded Deluxe Package. You also get a professional yard sign.
Here is what you pay for additional services.
Renew Listing: $199
Listing Changes: $25 per change
Upload extra photos in MLS: $10- $175
Virtual Tour: $250
Yard Sign: $350
👉 Full-Service Plan: The full-service plan on offer will cost you 5% – 6% of your home sale price.
DNK Real Estate can be a decent choice for experienced FSBO sellers.
Flexible Options: The Flat Fee plans range between $249 – $799. Plus you can choose additional services from the a la carte menu. This allows experienced sellers to curate the plan according to what they need.
Licensed Brokerage: DNK Real Estate is a local full-service real estate brokerage company, licensed in DC, Maryland, and Virginia.
DNK Real Estate has 2 major drawbacks to note.
Additional Costs: The plans on offer are basic listing plans and you must add services from the a la carte menu. If you are not careful these costs will pile up at closing.
Outdated Tech: The website is very basic and has no features for easy management of your listing. There is no seller's dashboard, free mobile app, or e-sign service.
DNK Real Estate may not be for every type of FSBO seller. Check out our top 2 companies instead.
How to List Without a Realtor in Maryland?
Technically, only licensed real estate agents can list a property on the MLS. But with today's technology, selling a house is easier than ever! To sell without a realtor you can opt for a Flat Fee MLS service and skip the heavy agent commissions.
List with a tech-backed Flat Fee Platform like Houzeo in 4 easy steps.
Visit Houzeo to Register
Enter your property info
Purchase your preferred listing plan
Complete the listing paperwork
👉 Houzeo is 100% online! Watch the video for more details.
How Much Do Maryland MLS Listings Cost?
On average, you can expect to pay $200-$800 for a Flat Fee MLS listing service in MD.
Flat Fee MLS Listing services allow FSBO sellers to list their property without paying the listing agent commission. You also have the option to choose from an à la carte menu of services as per your needs.
We have listed a few upgrades most FFM Sites provide for an additional fee.
Yard Sign: $49- $150
Additional Photos: $50
Lockbox: $50- $250
Broker Assistance: 0.25%- 0.75% at closing
MD Seller Closing Costs and Seller Disclosure
Closing Costs: In Maryland, the closing costs are anywhere between 2% – 5% of your home's final sale price. The seller is responsible for both the seller's agent and the buyer agent's commission. Other closing costs in Maryland are divided between both parties after negotiation.
Typical Seller's Closing Costs in Maryland include some of the following:-
Attorney's Fee: $150-$400 per hour
Escrow Fee: $500-$800
Home Inspection Fee: $400-$600
Real Estate Broker Commission- 4%-6% Listing Agent Fee + 2%-3% Buyer's Agent Fee
Seller's Disclosure: A Maryland home seller is required by law to disclose any defects and restrictions pertaining to their property. This includes everything from pest infestation to pending legal matters. You must disclose these issues before the closing to avoid disputes with your buyer.
Typical Seller's Disclosure in Maryland includes some of the following:-
Lead Paint Disclosure
Home Owner's Association Disclosure
Property Tax Disclosure
Careful, Hidden Fees Ahead!
It is not all rainbows and unicorns with a flat fee MLS listing platform. Some of these services list the price as low as $99. This usually means you will be bombarded with hidden costs (not mentioned on the pricing page) during your closing process.
👉 Houzeo Maryland Listing: Houzeo discloses all prices upfront so there are no surprises at closing!
Alternatives To Maryland Flat Fee MLS Companies
We recommend flat fee services that offer a full-service upgrade for most Maryland home sellers. But if you like keeping your options open, here are a few alternatives to Flat Rate MLS companies.
Discount Realtors in Maryland: Discount real estate brokers typically charge between 0.5%- 2% commission at closing. You get the services of a traditional broker for a discounted commission.
Sell to iBuyers: iBuyers like Opendoor and Offerpad, buy hundreds of homes in Baltimore and other Maryland markets. This can be a good option if you are trying to sell your home fast in Maryland.
Realtors in Maryland: Maryland Realtors will charge around 5% – 6% commission from the seller. However, if you are new to the real estate market it is likely you will need the guidance of a licensed real estate agent.
The Final Verdict
Selling your home will probably be one of the biggest financial decisions of your life. As the seller, you must pay the listing agent and the buyer agent's commission. Flat Fee Realtors can help you save thousands in seller commissions.
We recommend Houzeo for most FSBO sellers in Maryland. Houzeo's user-friendly dashboard, combined with IntelliList Listing Management will help you navigate the tough real estate space with ease.
» Houzeo Reviews: Check out what FSBO sellers have to say about listing with Houzeo.com
Frequently Asked Questions
What is a Flat Fee MLS?
Flat-fee MLS refers to the practice in the real estate industry of a seller entering into an "à la carte service agreement" with a real estate broker who accepts a flat fee rather than a percentage of the sale price for the listing side of the transaction.
Is Flat Fee MLS Legal?
Flat Fee MLS is legal all over the United States, including in Maryland In fact, the US DOJ just updated their bulletin highlighting the benefits of Flat Fee MLS for For Sale By Owner home sellers.
What is the difference between Flat Fee MLS and Traditional Agent?
A traditional broker commission model is usually 6% on closing, which is going to cost more for you as home seller. A Flat Fee MLS on the other hand, asks you a flat fee instead.
Which is the best Flat Fee MLS in Maryland?
The best Flat Fee MLS in Maryland is:
1. Houzeo
2. Net Realty Now
3. Mr Lister Realty
4. Cottage Street Realty
5. Simple Choice Realty
How much do Flat Fee services cost in Maryland?
Flat Fee services in Maryland could cost you around $229-$849.
What is for sale by owner contract?
Related Keywords: flat fee mls listing Maryland, mls listing maryland, maryland mls, mls listing md, real estate companies in maryland, best realtors in Maryland, multiple listing service maryland real estate