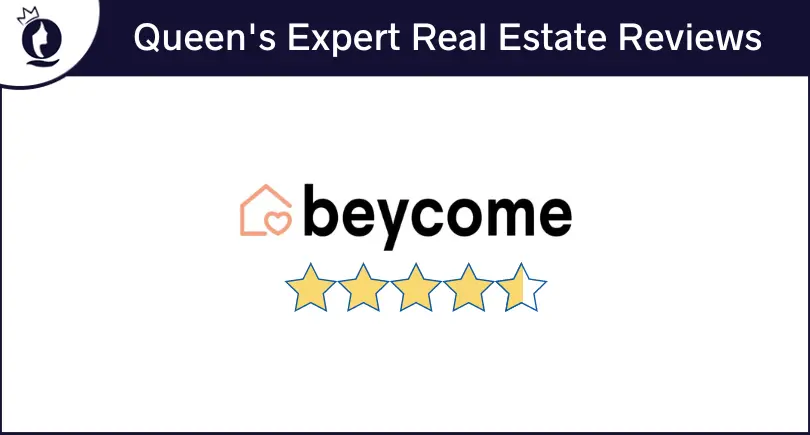 Beycome is a real estate company that offers Flat Fee MLS listing services. They allow you to list your home For Sale By Owner and save money on the agent commission. However, the company lacks vital services you may need in your home selling process.
Beycome's outdated technology registers your house with the MLS. However, they manage other important tasks offline, including coordinating home inspections, appraisals, and more.
With other FSBO platforms like Houzeo, you get stellar technology, and 5-star customer support while saving top dollar on the listing agent's commission. With their innovative approach, selling your home will become a seamless experience.
Key Takeaways
Pros: Beycome's barebones listing will get you on the MLS for just $99.
Cons: Their DIY approach might be overwhelming and challenging for first time sellers.
Our Take: We do not recommend Beycome to inexperienced sellers. Instead, you can go for better alternatives like Houzeo. With Houzeo, you get stellar technology and 5-star customer support all while saving top dollar on listing agent's commission.
So, let's delve into Beycome reviews and their pros and cons to see if they are the best choice for you.
What is Beycome?
Beycome is a For Sale By Owner website that allows sellers to list their property on MLS for a flat fee. On the other hand, it offers a dashboard for buyers to search properties.
Beycome aims to simplify real estate transactions while saving commissions. Their approach eliminates the requirement for real estate agents, saving you the conventional 3% commission.
How Does Beycome Work?
Home sellers can register with Beycome, choose the services they need, fill in their information, and pay an upfront fee.
For Sellers
Sellers can use Beycome by following these steps:
Register with Beycome by filling out a form. You need to enter the details like the type of the property, its location, photos, description, etc.
Select the MLS package you want to purchase.
Choose the upgrades you need.
Make the payment.
For Buyers
Buyers can simply register by using their email account. After registration, they can enter their preferred location and browse through the listings on their website.
Beycome Packages
Beycome offers three packages to home sellers ranging from $99 to $499.
Basic Package
This package costs $99 and includes barebones services. They list your property within 36 hours and allow you to upload unlimited photos to the MLS. They also provide legal forms and disclosures. Additionally, you can modify your listing without any additional fees.
Enhanced Package
Beycome's Enhanced package costs $299. This package includes all the services of the Basic package along with some additional offerings. In this, you get a customizable yard sign, a lockbox for showings, a featured listing status for your property on beycome.com, and a virtual tour video on YouTube.
Concierge Service
This package costs $499 upfront plus 1% commission or $999 at closing, whichever is higher. This package includes all the services of the Enhanced package along with some additional offerings.
In this package, you get comparative market analysis (CMA), home valuation service, and pricing assistance. Additionally, it offers comprehensive support for negotiation and paperwork, as well as a 3D tour of your property.
Beycome Customer Reviews
Beycome has substantial reviews on websites like Trustpilot, Yelp, and Google. While most reviews are positive, some Beycome reviews are conflicting in terms of customer service. Let's have a look at some of them.
Beycome Reviews: Praises
✅ Sebastian is happy with the overall experience with Beycome.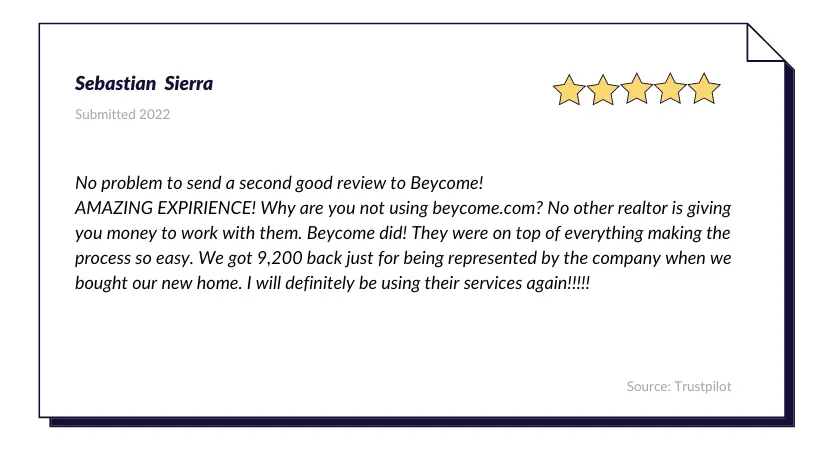 ✅ According to Eloisa, Beycome provides the best value for money.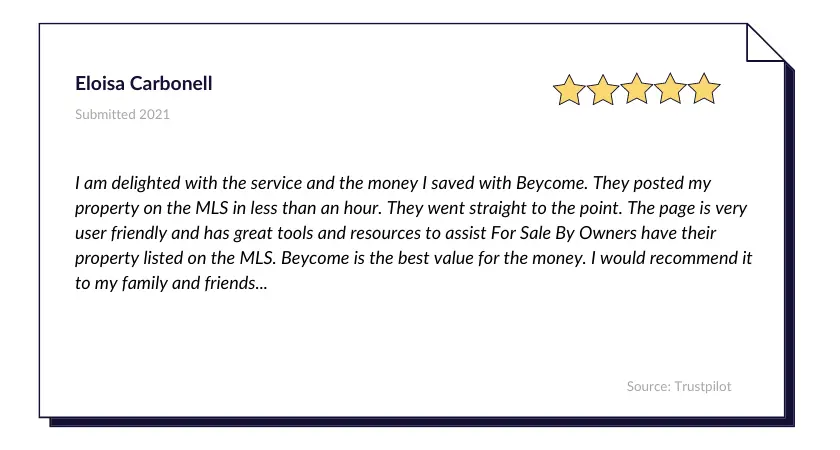 Beycome Reviews: Complaints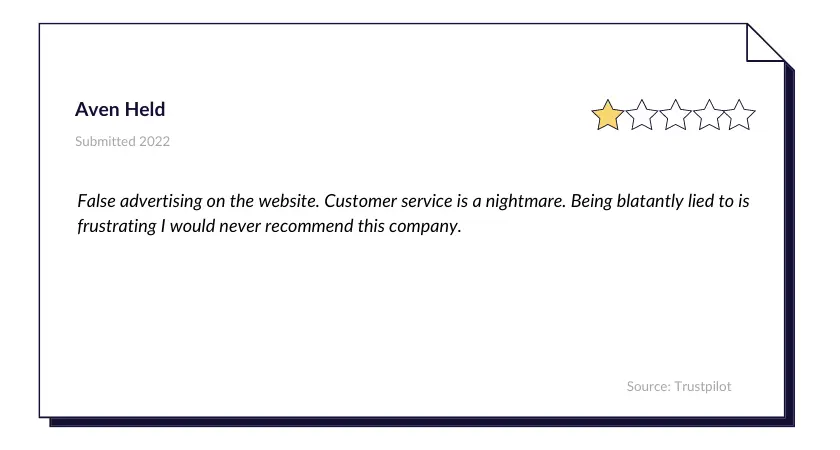 ❌ Aven found the whole experience frustrating. He even highlighted Beycome's false advertising.
❌ Arthur expressed dissatisfaction with Beycome's customer service. Additionally, he discovered an error on Beycome's part that they refused to address.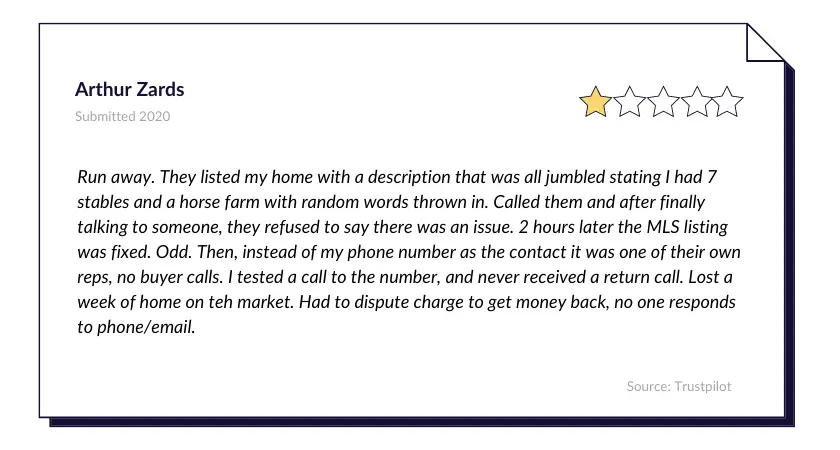 Beycome Pros and Cons
Beycome is eliminating traditional ways of selling and purchasing homes. The company is helping home sellers and buyers by simplifying real estate transactions.
However, you need to evaluate the pros and cons before you make the decision.
👍 Pros
Unlimited Listing Changes: With Beycome, you can make unlimited changes to your listing's description, photos, or price adjustments.
Customer Service: Beycome offers customer assistance in English, French, and Spanish seven days a week.
Marketing & Advertising Assistance: You can create marketing materials with Beycome to enhance visibility among potential buyers.
Comprehensive Support: Beycome provides comprehensive support, including legal documentation and digital processes, ensuring a seamless experience.
👎 Cons
Limited Coverage: Beycome has limited coverage. They only offer their services in ten states.
Restriction on Buyer's Rebate: You will not get any discount if you are purchasing through Beycome. Moreover, you need the lender's approval to be eligible for the refund. Additionally, there may be restrictions when it comes to FHA and VA loans.
Not for Novice Sellers: The DIY approach of Beycome might not be suitable for inexperienced sellers.
Alternatives to Beycome

Queen

2. Homecoin

Queen
Homecoin offers a single Flat Fee plan which requires many upgrades.
Flat Fee MLS Listing – $95: This is a basic MLS listing plan with a 12-month listing term.
Here is what you will pay for the additional services:
Listing Changes: $5 per change
Lockbox: $125
Photography: Varies
Sign Post: $99
FSBO Listing: Free
👑 The Queen's Take: Homecoin offers access to your local MLS for $95. A la carte services, on the other hand, are somewhat expensive. Often, these services, like the yard sign and the lockbox, cost much less.
👉 What Is Homecoin: Read to find out more about the company.
Homecoin can be useful for experienced home sellers.
Affordable Package: Experienced home sellers who don't require any broker assistance can opt for Homecoin's $95 listing plan.
Online Paperwork: You can complete all the required paperwork online for a quick listing.
Homecoin has several shortcomings!
Expensive Add-Ons: The $95 plan may seem like a steal deal but in reality, it is a honeytrap. Once you opt for the cheap plan you will quickly realize that it is only a minimal listing option. For everything else, you must pay extra!
Limited Listing Changes: Homecoin provides only 10 MLS listing changes. Every additional change costs $5. This might be an issue if your home does not sell quickly.
Subpar Tech: Although Homecoin claims to be 100% online the tech is pretty basic. The dashboard is clunky and does not auto-populate your listing data.
Homecoin.com has a 4.6 out of 5 stars rating from 50+ sellers on Google.
» Homecoin Reviews: Read this to find out more about Homecoin.
3. Fizber

Queen
Fizber is an agent referral company, offering 4 packages for FSBO home sellers.
Free FSBO Listing ($0):

 This package only lists your home on Fizber's website.

Digital Boost Package ($95):

 With this package, you get a featured listing on Fizber and Redfin and an Open House Manager. However, your home will not get listed on the MLS.

MLS Boost Package ($270):

 This package includes a listing on the MLS with six photos, which will be syndicated to Fizber and many other real estate websites.

Premium MLS Boost Package ($295):

For this package, you can list your home on the MLS with the maximum number of photos allowed.
If you're considering selling your home as an FSBO, Fizber.com may be a good option. Here are a couple of reasons why:
Competitive Pricing:

 Fizber's MLS Boost Package is priced lower than many of its competitors, making it an affordable option for those looking to list their homes on the MLS.

Extra Services in Some States:

Depending on the state you're selling in, Fizber may offer additional listing photos and a longer listing term than what is included in their standard packages. However, you'll need to contact their customer service team to confirm availability in your state.
Some common issues that have been found in Fizber's review online include:
Unpredictable Broker Quality:

 Fizber advertises itself as being available nationwide, but it is not. Reviews have cited inactive agents and limited coverage in several states.

Success Fee in Some States:

 A 0.5% success fee is charged at closing if you are selling your property in Colorado, North Dakota, South Dakota, or Wyoming. This is a hidden fee not mentioned apart from the pricing page.

Extra Charges for Documents:

Fizber charges extra fees ranging from $15 to $50 for documents like seller's disclosure, lead paint disclosure, and contract for sale, which other FSBO listing services offer for free.
We recommend the MLS Boost Package priced at $295, which provides extensive exposure to your property by listing it on the MLS with unlimited photos.
Should You Sell With Beycome?
While Beycome's tools and pricing seem compelling, the DIY process can be overwhelming for most home sellers. The savings offered by Beycome comes at the cost of quality services and personal assistance.
You can get more savings, better services, and stellar customer support on Houzeo. Their technology-smart platform includes features like the ability to manage lists, schedule showings, counter an offer, and request the highest and best offer.
Frequently Asked Questions About Beycome
Is Beycome legit?
Yes. Beycome is a legitimate company offering services in ten states. They claim to offer savings in the real estate transactions.
Which is the best FSBO company?
There are various FSBO companies out there that provide good services. Houzeo, Redfin, and Homie are among the leading companies in this space, offering reliable and quality services.
Related: beycome reviews, beycome com reviews, beycome review, beycome.com reviews, is beycome legit, beycome, beycome customer service, beycome flat fee, beycome real estate, beycome com, beycome of florida, beycome phone number, beycome realty, beycom, beycom inc, beycome brokerage realty, beycome brokerage realty llc, beycome login, beycome of florida llc, beycome reviews, beycome brokerage realty llc, beycome of florida llc, beycome com, beycome brokerage realty, beycome customer service, beycome of florida, beycome realty, is beycome legit, beycome brokerage realty llc, beycome of florida llc, beycome real estate, beycome mls, beycome of california, beycome com, beycome realty, houzeo pros and cons, beycome brokerage realty, houzeo reviews, we buy homes for cash