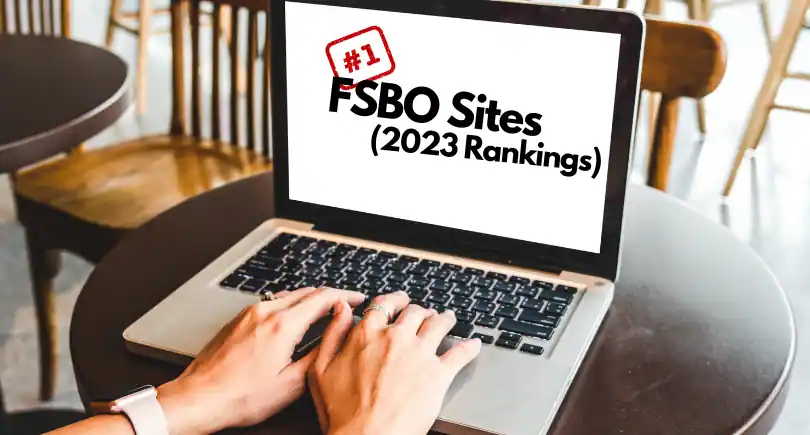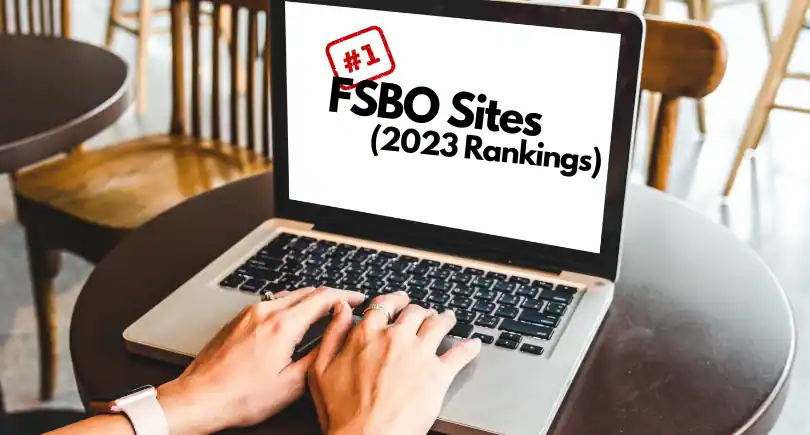 Jump To: Best FSBO Websites | What is FSBO? | Should I Sell FSBO? | Best FSBO Listing Service | FREE FSBO Websites | FAQs
America's housing market was red hot in 2021. Home prices rose 17% in 2021. Even though US real estate is expected to cool down in 2022 and 2023, higher prices mean record commissions. More and more home sellers are looking to sell their homes themselves and save $$$ on commissions.
High tech For Sale By Owner websites help you do exactly that – save thousands in agent commissions.
Reviews: 12 Best For Sale By Owner Websites
1. Houzeo.com
2. FSBO.com
3. Fizber.com
4. Zillow & Trulia
5. List With Freedom
6. Craigslist
7. Facebook Marketplace
8. LoopNet
9. Beycome Real Estate
10. Flat Fee Realty
11. Homecoin
12. ISoldMyHouse
Best Alternatives to For Sale by Owner Websites
Do it yourself MLS listings help us save listing commission fees, provide control over the transaction, and make the process relatively easier. However, not necessarily every home seller goes for it, as it requires a lot of time and effort, which just the majority of home sellers don't have.
Therefore, here are some top alternatives for For Sale By Owner Websites.
Discount Real Estate Brokers
Discount brokers offer lower commission rates to sellers. Their fee structure depends on the range of services they provide.
'We Buy Houses For Cash' Companies
'We Buy Houses For Cash' Companies provide 50% to 70% of the property's market value. However, they usually focus on distressed properties or properties with title complications.
iBuyers
iBuyers buy homes for cash directly by making an all-cash offer in 24–48 hours. If you want to sell fast, then iBuyers can be a great FSBO option.
What is For Sale By Owner?
A 'For Sale By Owner' term refers to the process of selling real estate properties without the help of an agent/broker. In other words, you skip the commission fees and take on the work and liabilities that you'd usually pay a realtor for.
According to the National Association of Realtors, 87% of home buyers search for homes online. Additionally, FSBOs accounted for 7% of home sales in 2020. An FSBO home typically sold for $260,000, while an agent-assisted home sold for $318,000.
Is FSBO a good idea?
Despite the fact that you can save thousands of dollars by using For Sale By Owner MLS listing services, people still don't prefer it. Here's a comparative answer to the question, "Is FSBO a good idea?"
Pros of Selling Your Home Yourself
You have control over the Transaction: When you sell your home yourself, you have the authority over the transaction. You take care of the work and liabilities that an agent does for you.
Great Savings: For sale by owner helps you to save thousands of dollars on closing costs to the seller's agent.
Maximum Exposure: Listing on an FSBO website that provides an MLS listing option gives your home maximum exposure. Also, social media sharing tools and customized yard signs are added advantages.
Cons of Selling Your Home Yourself
There are no disadvantages to listing your home on MLS other than the fact that you must share your information with reputable organizations. An FSBO MLS listing allows you to list your home in the market of your choice. FSBO listings offer significant savings as well as maximum exposure to home sellers.
Why Choose For Sale By Owner Websites?
According to Redfin, 20% of homeowners sold their homes without hiring a full-service agent in 2019. In 2021, this number has only gone up.
FSBO sellers, especially the ones falling under the $1 million and above category, are even more pronounced. Out of which 37% of homeowners opted to sell homes themselves or with the help of a limited-service agent.
A study from Northwestern University says that these For Sale By Owners (FSBO) got the same or higher price for their homes, whilst saving thousands of dollars on agent's commission.
There are several more reasons to choose For Sale By Owner website over a traditional agent to sell your home:
Helps you to save time and effort of going through every step manually
Gives you the liberty to have more control over the sale
Allows you to save thousands of dollars as agent commission
Makes feasible the easy and quick amendments to the listing
Mobile friendly – some For Sale By Owner websites also have a mobile app, using which you can update your listings on the go.
How to Choose the top For Sale By Owner Website
The 3 most important features that help you in determining the best FSBO website are:
What's Important to FSBO Home Sellers?
Speaking of unconventional sellers who are aware of making more profits from their home sales, we have measured some of the metrics that are most important to FSBO home sellers:
🔍 Explore more – 5 FSBO Tips to Sell Your Home Fast
What is the best For Sale By Owner MLS listing service?
Houzeo is the best For Sale By Owner MLS listing service because of its advanced technology, Low Prices, and Fast Listing.
We've covered some important features of Houzeo:
🔍 Explore more – Everything You Need to Know About Flat Fee MLS
Best Free Sites to List Homes For Sale By Owner
If you're exploring some options to save your listing commission and sell your house yourself for free, then for sale websites like Craigslist, Facebook Marketplace, Forsalebyowner.com, and Zillow are some of the best recommendations.
If you want to sell a house yourself, it's important to find an ideal FSBO website that offers maximum exposure, descriptive details, and easy assistance.
Do make a note that FSBO websites do not list your house on MLS. Certainly, you're missing out on a large number of prospective buyers. Additionally, most companies fail to provide marketing add-ons, virtual showings, comparative market analysis, attorney references and so more.
To clarify, these websites do have certain disadvantages but they can provide substantial exposure.
Houzeo also offers a free FSBO listing on its website. With decent traffic and dynamic technology experience, Houzeo ensures that your listing gains the attention of potential buyers.

» Want to learn more? Read these exclusive Houzeo reviews to find out why it is one of the best For Sale By Owner Websites in America.
Here's a list of the best free FSBO sites.
Frequently Asked Questions
Related: for sale by owner websites, for sale by owner listing on the mls, for sale by owner home listings, for sale by owner sites, for sale by owner website reviews, houzeo reviews, zillow reviews, fizber reviews, owners.com reviews, 4salebyowner.com reviews, trulia reviews, houzeo reviews, fsbo reviews, fsbo.com reviews, fizber.com reviews, owners reviews, forsalebyowner, forsalebyowner reviews, forsalebyowner.com reviews, for sale by owner property listings, for sale by owner websites like craigslist, for sale by owner free listing, homes for sale by owner websites,
Related: for sale by owner websites free, for sale by owner house websites, free listing homes for sale, free fsbo listings, best for sale by owner mls listing service, best mls listing site, best mls site, mls for sale by owner, best mls listing sites, mls for sale by owner reviews, do it yourself mls listing, for sale by owner mls listing service reviews, where to advertise house for sale by owner, free home listing, best place to list your home for sale by owner, sell your home yourself websites, for sale by owner home listings, listing a house for sale by owner, list my house for sale for free, best place to sell house online, where can i list my house for sale, sites to list house for sale by owner, websites for sale by owner, website for sale by owner, real estate websites