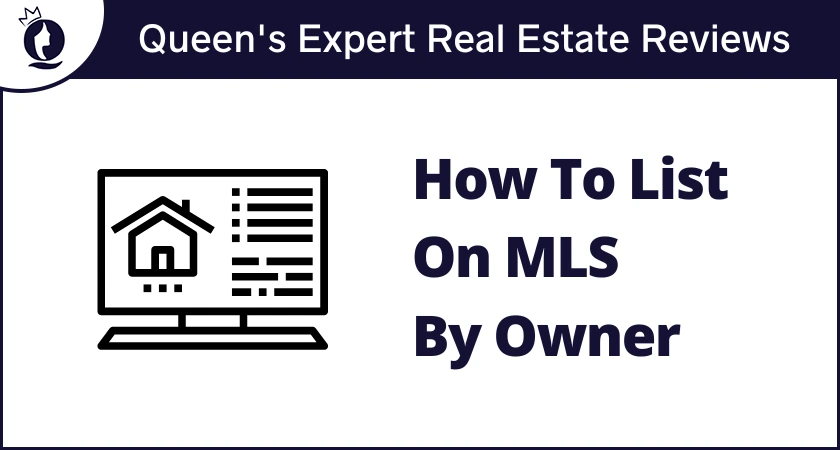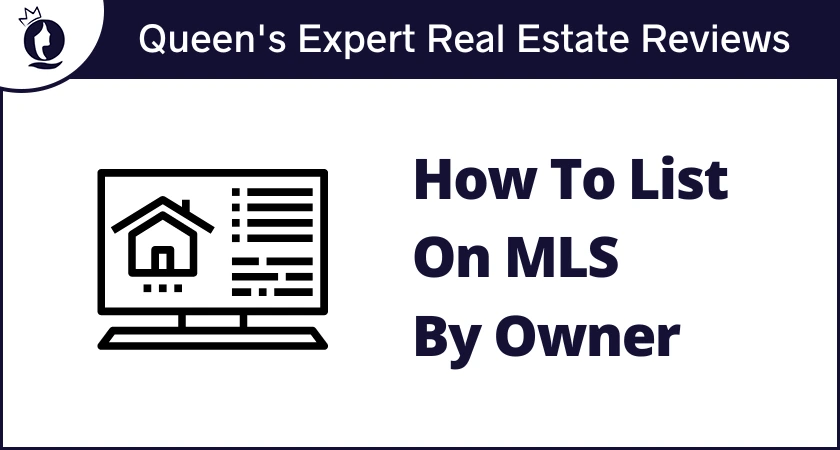 Home prices in the U.S. are on a decline for the first time in the last decade and are expected to reduce further as the year progresses. So, if you want to sell your house, now is the time!
Listing on the MLS is the best way to get maximum exposure for your property. Unfortunately, a real estate license is necessary to access the MLS. The baggage of hefty real estate agent commissions can further lower the net amount you receive.
One solution to this is going the "For Sale By Owner" route. Here's how to list your home on MLS.
Key Takeaways
Listing your house on the MLS provides enhanced visibility.
A real estate license is mandatory to access any MLS.
List your property on MLS without a Realtor through Flat Fee MLS packages for maximum savings.
What Is MLS?
Multiple Listing Service (MLS) is a database that enables real estate agents and brokers to list and view homes for sale. An MLS listing includes all the information about your property, such as its price, description, and photos. The homes listed on MLS are syndicated on various online real estate websites. This amplifies the exposure your property gets.
MLS is a local phenomenon. There are more than 600 Local MLS in the U.S. You cannot market your house to nationwide buyers as there is no "federal MLS". It is integral to list your home on the correct local MLS so that it can be discovered by the right buyer agents and buyers.
Only licensed real estate agents have access to the MLS. Consequently, only real estate agents can create MLS listings.
👉 Pro Tip: List on MLS by owner with Houzeo.com without a real estate agent license.
How Does the MLS Work?
REALTORS® pay a fee of $150 to the NATIONAL ASSOCIATION OF REALTORS® to post listings for sellers and search listings for buyers. MLS is a generalized term with no regulatory body involved.
Earlier, real estate agents used to market their own listings with their respective clients, which resulted in high brokerages as most of the listings were in an hour earlier.
According to NAR, the first MLS database was formulated in the 1800s. Typically, few real estate brokers that work together in local areas come together and frame their individual regional MLS. As a result, there are more than 600 regional MLS now.
Today, MLS is a central database that allows real estate agents and brokers to list properties. Once your property is listed on MLS, it will appear on online websites, receiving more exposure from homebuyers.
What Are the Benefits of Listing a Home on MLS?
✅ Get Maximum Exposure
When you list on MLS, your listing gets syndicated to hundreds of real estate websites such as Zillow, Trulia, Redfin, and Realtor.com. This boosts your property's visibility to potential buyers.
✅ Market to Buyer Agents
According to the report published by the National Association of Realtors (NAR), 86% of home buyers purchased their homes through a buyer agent last year. Thus, listing on MLS is the most effective way to market your property to potential buyers.
✅ Incentivize the Buyer Agent
As mentioned above, buyer agents are involved in most real estate transactions. The MLS allows you to incentivize buyer agents with a competitive commission.
✅ Sell Faster
Homes listed on MLS sold 17% faster than those that were not listed on MLS.
How to List Your House on MLS?
You need a real estate agent or an MLS listing service to get on the MLS. We encourage you to make a choice based on how much experience you have selling a house. A real estate agent can make the process a smooth sail, especially if you are in uncharted waters.
How to List Your Home on MLS With a Full-Service Realtor?
If you are a first-time home seller, you will need all the help you can get to unload your property. We recommend opting for a full-service traditional realtor.
A full-service realtor will offer assistance throughout the process, from you listing your home on the MLS to closing the property deal for you.
Since full-service realtors bring expertise and convenience to the table, there is a cost for their involvement. They charge hefty commissions ranging from 2.5% to 3%.
What Are the Pros & Cons of Listing on MLS With a Full-Service Realtor?
✅ Pros
Full-service Realtors manage the complete selling process on your behalf.
You do not have any additional fee marketing fee.
Higher commission = Greater incentive for the Realtor to sell your house.
❌Cons
You have to pay a high agent commission of up to 3%.
The quality of service depends on agent availability.
You have less control over the transaction.
Here Are Steps to List a House With a Full-Service Realtor
Step 1: Shop for the ideal RE agent.

Interview real estate agents and schedule a pre-listing appointment with them.
Negotiate the terms and duration of the listing agreement, the commission, and necessary marketing activities during the pre-listing appointment.
Step 2: Sign essential documents.

Ensure that you read the contract carefully before signing.
Sign the listing agreement after all the terms and conditions have been finalized.
Step 3: Prepare the house for sale.

This will include cleaning, staging, photography, and pre-listing repairs scheduled by the agent.
Step 4: Add the listing to MLS.

The listing agent will put your house on the MLS.
How to List Your House on MLS Without an Agent?
You cannot list on MLS without the help of a real estate agent. This is because a real estate license is mandatory to post and access properties on the MLS.
So, can For Sale By Owner list on MLS?
Yes! You can opt for a Flat Fee MLS listing service like Houzeo.com and list on MLS without a Realtor. What's more, instead of a 3% commission, you only need to pay a small fee for their services.
What Is a Flat Fee MLS Listing?
Flat Fee MLS Listing was legalized by the US Department of Justice in 2005. Brokerages that offer Flat Fee MLS Listing services list your house on MLS for a small fee.
These listings are also called "entry-only" listings, as most Flat Fee MLS packages do not include other services. You have to pay an extra fee if you require additional assistance or services the firm offers.
Don't worry! You still have control over the transaction and retain the right to sell your house by owner. The real estate agent only provides you with a listing in the MLS and no other services.
Thus, if you want to sell your home yourself and save thousands of dollars on commission and real estate closing, then list your home on MLS with a Flat Fee MLS listing service.
America's 3 Best Flat Fee MLS Services to List on MLS Yourself
1. Houzeo.com
2. beycome
"Beycome" is a For Sale By Owner website that is popular across California and a handful of other southern states.
Packages: Beycome offers three listing packages for homeowners.
Basic Package

  – $99: This package will get you listed on MLS with unlimited changes. This package is available in all the 10 states they cover.

Enhanced Package

– $399: This includes all services from the Basic Package + professional photography with 25 images, customizable flyers and brochures, personalized yard signs, and a virtual tour video on Youtube.

Concierge Package

  – $599: All services from the Enhanced Package + virtual full-service package that includes assistance till closing. It also includes 1% of the sale price due at closing. This package is only available in 6 states.
Our Recommendation: We recommend the Enhanced package priced at $399 for maximum exposure and savings.
» beycome Reviews: Read to find out what beycome has to offer.
Affordable and flexible MLS listing plans.
Offers additional features.
Available only in California and a few other states.
The Concierge Plan charges additional 1% agent commission fee over and above the listing charges.
The Concierge Plan does not offer an FSBO option.
beycome is rated  4.1/ 5 (out of 16 reviews) on TrustPilot.
Beycome is only available in 10 states.
3. Homecoin
The $95 plan of Homecoin is designed to entice home sellers into purchasing their MLS listing for a nominal fee.
Packages: Homecoin has a single $95 package
👉 Our Recommendation: We do not recommend Homecoin. It overcharges for additional services such as Managing showing offers, lockbox yard signs, etc.
» Homecoin Reviews: Read our reviews on Homecoin.
FSBO listing.
Only $95 as listing fees.
100% online.
Additional charges for state disclosures.
Clumsy and time-consuming interface.
Only available in selective states throughout America.
Homecoin is rated 5/5 (out of 100 reviews) on Yelp.
Homecoin is available in California, Florida, Georgia, Michigan, Missouri, New York, North Carolina, South Carolina, Tennessee, Virginia, and Wisconsin.
» Best Flat Fee MLS Listing Companies: Lookin for more options? Here's our top pick of the top Flat Fee MLS companies in America.
What Are the Pros & Cons of Listing With Flat Fee MLS Services?
✅ Pros
Low Realtor commission = Higher net proceeds
Increased exposure = Faster sale
You only have to pay only for the services you want.
You have more control over the selling process.
Your listing gets syndicated to hundreds of other websites like Zillow, Trulia, and Realtor.com.
❌ Cons
You have to manage the selling process by yourself.
You still have to pay the buyer agent commission.
As there is no incentive for the listing agent, listing support may be subject to their availability.
How to Get Listed on MLS With a Flat Fee Service?
Step 1: Do your research.

Define parameters like maximum savings, customer reviews, technology, and ease-of-listing. Find the best flat Fee MLS listing service in your area as per your preferences.
Step 2: Analyze your requirements to find the package that best fits your needs.

Most companies offer a range of Flat Fee MLS listing packages, differing in features according to the seller's experience, the listing term, and MLS coverage.
Step 3: Get professional photographs.

87% of buyers rely on photographs to make a decision. Accordingly, getting professionally clicked photos of your house can help you sell your house faster.
Step 4: Create a listing.

While creating a listing for your local MLS, go with a catchy headline, comprehensive description, and attractive photographs.
Avoid pricing gimmicks and try not to oversell.
Step 5: Get listed on MLS.

After finalizing these all prospects, forward the same to the listing agent and get your property listed on the MLS.

With Houzeo's 100% online platform, you can list on the MLS within 24 business hours.
» Creative Ways to Market an FSBO House: Find out 18 Creative Ways to Market a House For Sale By Owner Homes.🤩
💡 Cheapest Ways to List on MLS: Paying 3% of the purchase price as real estate commission can become an unwelcomed expense if you are an experienced seller. We recommend opting for a Flat Fee MLS Package for listing For Sale By Owner on MLS.
» MLS Listing Cost: An unfiltered approach to how much it costs to list on MLS!
Are There Any Alternatives to Listing on MLS By Owner?
Yes, there are alternative ways to Listong the MLS By Owner, and they are as follows.
1. Going Truly FSBO
'For Sale By Owner' or 'Sell your home yourself' refers to selling real estate without the assistance of a real estate agent or broker. Simply put, instead of paying a realtor commission, you take on the work and obligations that a realtor typically handles.
According to the National Association of Realtors, 51% of homebuyers purchased properties they found online. Furthermore, FSBOs accounted for 10% of all house sales in 2021.
Many For Sale By Owner websites like Houzeo, Zillow, Craigslist, and ForSaleByOwner.com offer free listings on their respective websites. Their platforms attract a substantial amount of traffic that can provide good exposure.
Traditional marketing approaches like FSBO yard signs, flyers, or word-of-mouth advertising can be beneficial too. Houzeo provides the most dynamic For Sale Yard Sign.
👉 Note: When you go truly FSBO and decide against hiring real estate agents or brokers to list, you are NOT ON MLS. This is because a real estate license is mandatory to access the MLS.
2. Discount Real Estate Brokers
A discount real estate broker offers all the services that a traditional real estate agent does for a fraction of the cost. They typically sell your house for a 1% commission compared to the 2.5% to 3% charged by a traditional real estate agent charges.

Please bear in mind that you will only get a discount on the listing agent commission. You will still have to pay 2.5%-3% buyer agent commission.
Redfin's regular listing cost is 1.5 percent, but they heavily promote a 1% listing fee. They provide further discounts to clients who sell and buy with the company within a year.
If you meet the criteria, Redfin will lower your listing cost to 1%.  Many Redfin reviews state that they've gotten a great deal.
Redfin's business strategy also relies on existing customers enticing them to use other Redfin services. These are some of them:
Redfin's title and settlement company are called Title Forward.
Redfin Mortgage is a company that has its own mortgage broker.
Redfin Open Book is a service provider affiliate network for contractors, electricians, and landscapers.
Strong technology
Thorough listing agreement
Detailed paperwork
Holistic services
Full-service brokerage
Slow listing process
Average customer service
Redfin is available nationwide with strong coverage in 80+ markets
👉 Note: Some discount real estate brokers may not offer all traditional services. Compare packages offered by discount realtors to find the right fit for you.
Can You List Rentals on the MLS?
Yes. You can list rentals on the MLS.
Rental prices will decline by mid-2023, as per predictions. Listing rentals on the MLS can boost your visibility and give you a competitive edge. Accordingly, you can close the rental transaction faster.
How to List Rental on MLS?
Since only those with a real estate license can access the MLS, you must approach a real estate agent/broker to list rentals on the MLS.
The agent fee for rental MLS listings is not set in stone and varies widely according to the agency and location. While some charge 10% of the monthly lease, others may charge 50% or one month's rent.
Final Word
Listing in the MLS is a great way to boost the sale of your property. However, it can be expensive as access to MLS is restricted to real estate agents.
If you are new to selling, are on a tight budget, and require some help to sell your house, you should opt for a discount agent. On the other hand, if you have experience selling property, listing on MLS for sale by owner with a Flat Fee MLS broker.
Looking for a Flat Fee MLS broker?

Houzeo.com, a tech company, provides an unbeatable combination of maximum savings, cutting-edge technology, and 5-star customer support.
With its 100% virtual service, it makes listing your property hassle-free. It makes managing your listing easier by offering tools only real estate agents have access to.
Houzeo's customer-centric approach, advanced technology, and flat fee packages make it an ideal choice for those looking to avoid paying high commissions and closing costs.
How to List on MLS via Houzeo.com?
List your home on MLS via Houzeo.com in 4 simple steps!
Step 1: Start Your FREE Listing

On your browser, go to Houzeo.com and click on "Start Free Listing" at the top right corner.
Step 2: Add information about the property & photos

Register, and on your Houzeo dashboard click "Sell a Property". Provide your property information, select a buyer agent commission, and upload photos.
Step 3: Choose a listing plan

Houzeo offers 4 MLS listing packages. We recommend the GOLD package as it will give you access to all of Houzeo's technologically advanced features, like listing management, scheduling showings, and offer and lead management.
Step 4: Complete the listing documents

Listing docs will be automatically assigned to you based on your listing agent, property type, and local MLS. Completing the listing paperwork will take about 20 to 30 minutes.
If everything is in order, your listing will be live on your local MLS within 24-48 hours!
List your home with Houzeo and save $20 on Silver and up plans!
Use the Houzeo Coupon Code below and get started on your MLS journey
SAVE20
Frequently Asked Questions about Listing on MLS
1. Is Flat Fee MLS Legal?
Flat Fee MLS is legal all over the United States. In fact, the US Department of Justice just updated their bulletin highlighting the benefits of Flat Fee MLS for For Sale By Owner home sellers.
2. Are Flat Fee Realtors Good?
Some home sellers assume that since flat-fee realtors are working for lower fees they might not provide you with good services but there are thousands of home sellers who've already tried these flat-fee realtors and they have saved thousands of dollar with the best services!
3. Can I Request to Add Open Houses Easily?
Our IntelliList Listing Management system makes requesting open houses to be added a breeze!
4. How Much Money Can I Actually Save?
You can save up to 100% of the real estate commissions! With the Flat Fee MLS listing on Houzeo, you save the 3% listing agent commission. You're obligated to pay the buyer's agent the commission you offered if they're represented by an agent, but if you procure a buyer with no agent involved, you can save even that!
5. What Things Does a Seller Have to Do to Sell Their Property?
You'll essentially be serving as your own agent, so your responsibilities include setting up the yard sign, scheduling showings, filing paperwork, pricing your property, etc. Houzeo does make it a little easier though – and you save $$$ in the process!
6. Do I Need to Sign a Contract to List My Home?
Yes, but these contracts for Flat Fee MLS listings are generally "entry-only". That means they're limited to the agent entering your listing into the MLS. And they can be canceled/terminated anytime with no penalty!
Reader's Trove
Related: flat fee MLS, Selling a home without a realtor, how to list on mls, MLS free listing, MLS how to list, how to create an MLS listing, put home on MLS, how to list a property on MLS, how to add listing to MLS, how to post on MLS, can anyone list on MLS, list house on MLS, sell home MLS, list house on MLS, how to get your home on MLS, listing home on MLS, how to get your home in the MLS, What is MLS?,selling a house without a Realtor, fsbo MLS listing,
list on MLS for flat fee, MLS free listing, how to list a property on MLS, how to list home on mls by owner, free mls listing, how to list on mls by owner, how to list my house on MLS, how to list for sale by owner on MLS, for sale by owner listing on MLS, how to list fsbo on MLS, how to list on mls for sale by owner, best for sale by owner mls listing service, best site for sale by owner homes, real estate websites